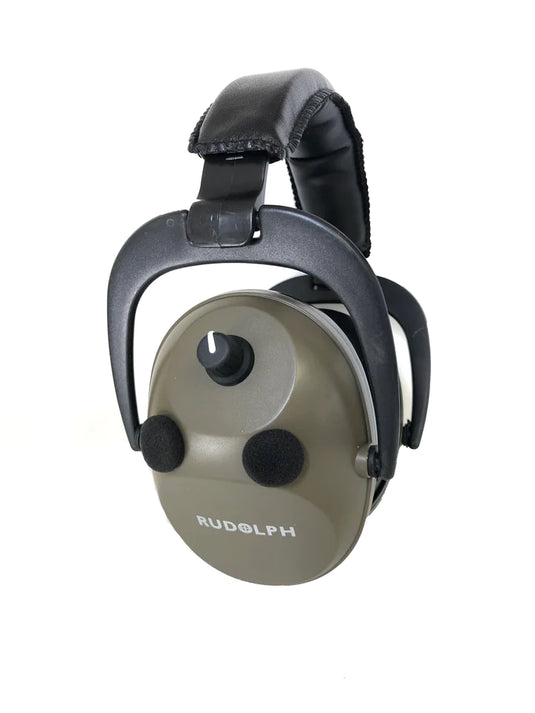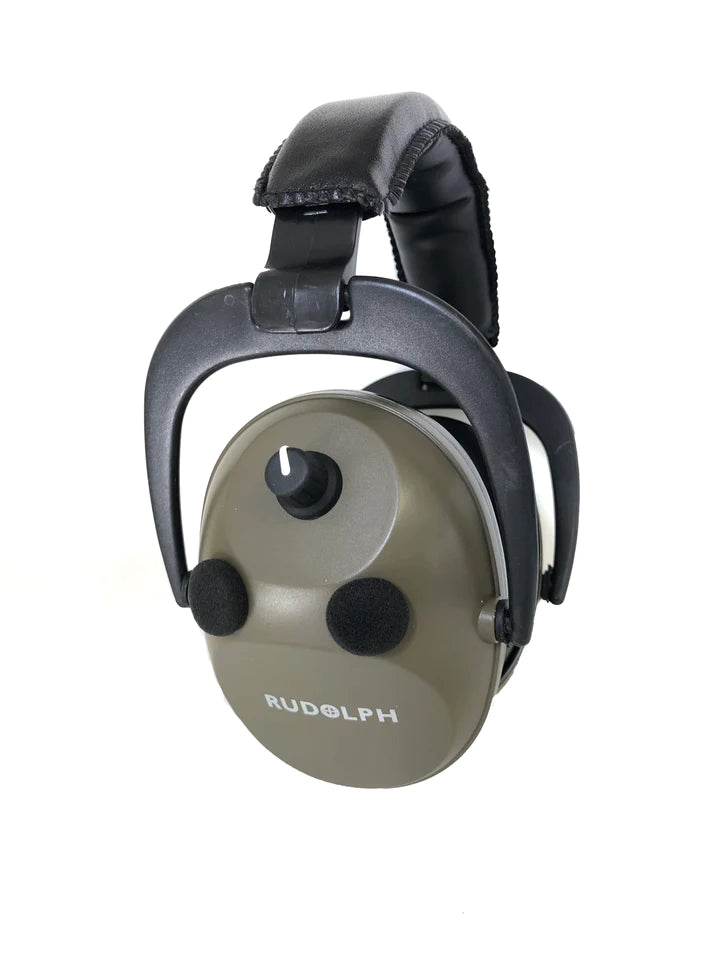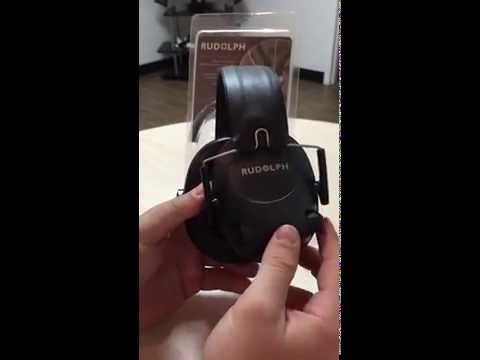 Rudolph "Electronic" Ear Protection offers premium sound quality for the greatest experience while protecting your ears from damaging loud noise. We use feather weight polymer plastic for a light weight fit and rugged durability. The soft padded ear cups are a must for comfort. This Electronic ear protection automatically shuts out sounds over 85dB. With a 25dB NRR rating and 8X amplification these sturdy, compact and collapsible muffs will be light weight for all day use.
Automatically shuts out sound over 85dB
Fully adjustable for custom fit
8X Amplification and 25dB NRR
Soft padded ear cups
Lightweight, sturdy, compact and collapsible
Slim collapsible design
Electronic requires 4 AAA batteries
** SEE PRODUCT VIDEO TAB TO LEARN HOW TO INSTALL THE BATTERIES.
Warranty
Rudolph Optics offers a full lifetime warranty on all of the sport optics and a 1 year manufacturer's warranty on all accessories and electronic rangefinders.
If at any time during the guarantee period a Rudolph Optics product is found to have a defect in material or workmanship, Rudolph Optics will, repair or replace it free of charge. Be sure to register your product on the online registration from.