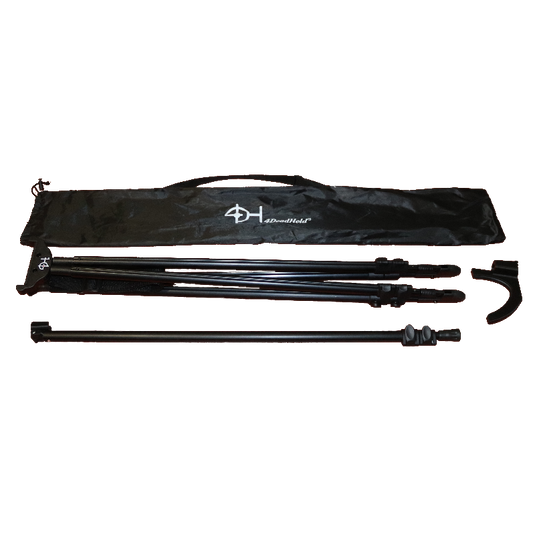 Developed by a hunter for hunters. The 4DeadHold was designed to be an all-in-one hunting stick for all 4 positions. With the aid of the 4DeadHold, you completely take the pressure off your body because of the 4 legs and 2 rest points front and back, and improve the overall accuracy for optimal shot placement. Unlike other hunting sticks, you can also now aim from a seated and prone position! Suitable for any length person up to 2 meters, adjustable height 77cm to 177cm, weighing only 1 kg.

This Includes the hunting stick, 5th clip-on leg as well as the Rifle rest. Get the Combo at a special price.
The most stable, lightweight and versatile hunting stick in the world, fully adjustable without the need to disassemble, making it the no.1 choice for all shooting positions.
Standing Position
Kneeling Position
Sitting Position