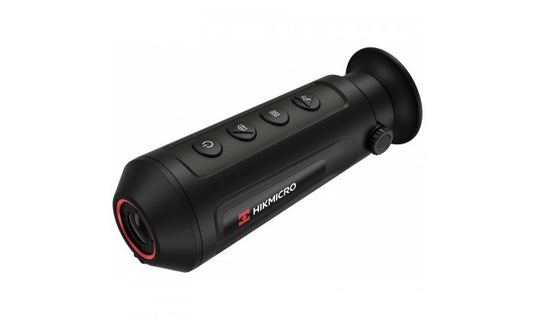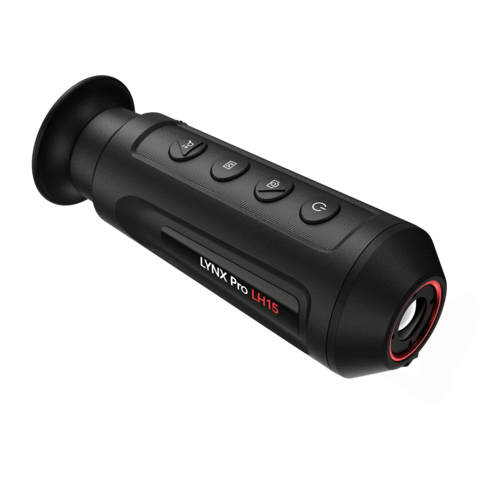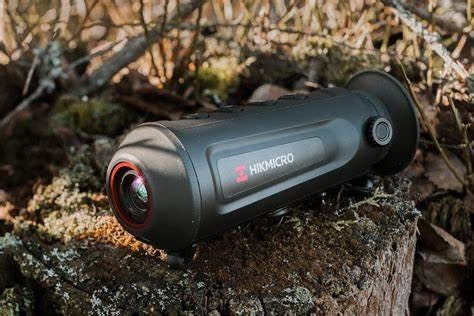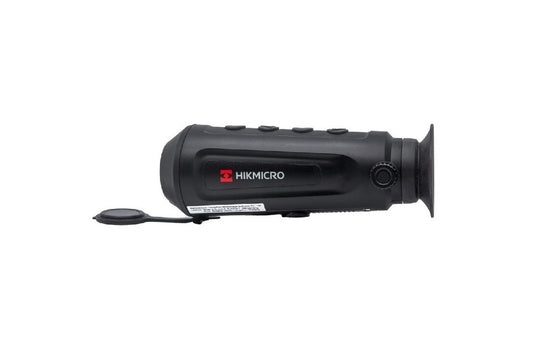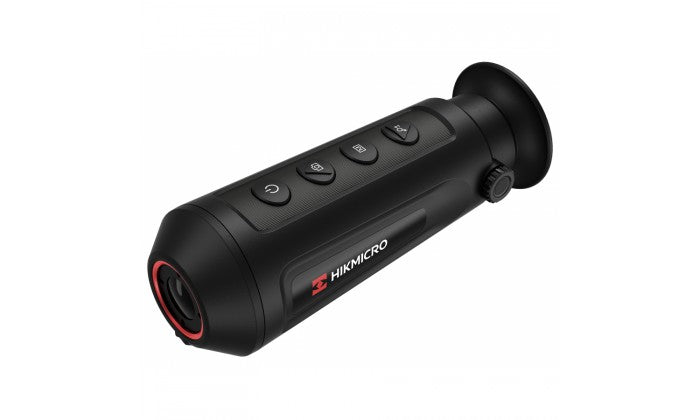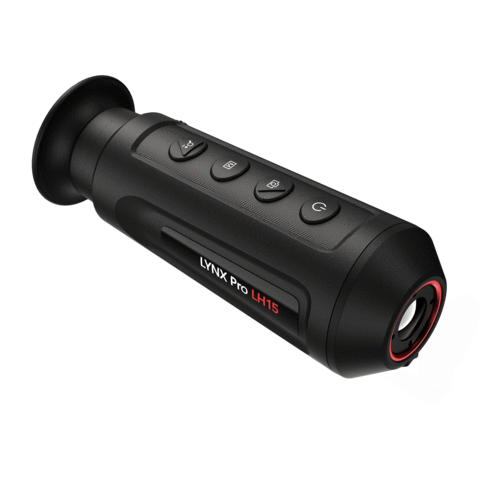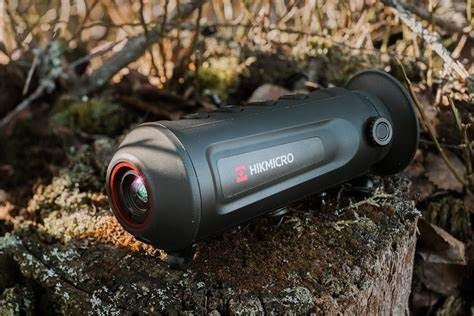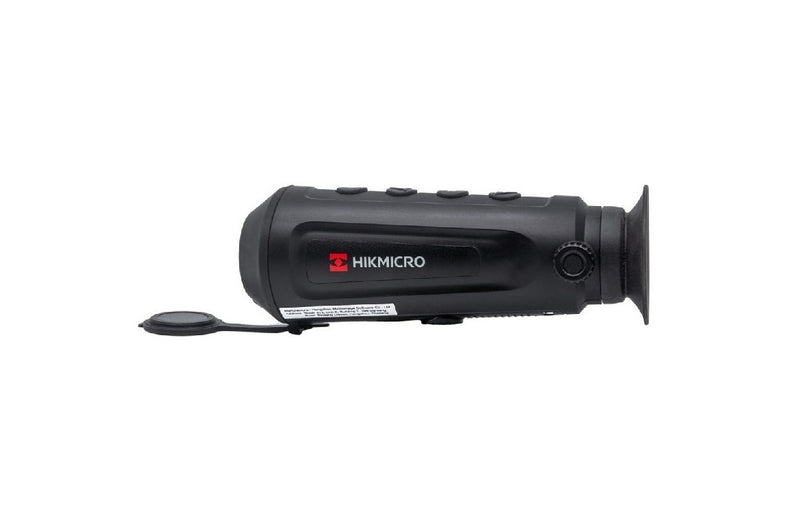 HikMicro Lynx Pro LH15 Handheld Thermal Monocular Camera. The Lynx Pro LH15 handheld thermal monocular camera is equipped with a 384 × 288 infrared detector and a 1280 × 960 LCOS display. It supports functions of observation, distance measurement, Wi-Fi hot spot, and so on. The high-sensitivity built-in thermal detector provides you with clear view even in total darkness. The monocular is mainly applied to scenarios such as patrolling, searching and rescuing, hiking, travel, and hunting, etc. 
The HikMicro Lynx Pro LH15 Thermal Imaging Monocular is a compact, lightweight, infrared-imaging camera with an advanced VOx 12µm imaging sensor, IR resolution of 384x288px, and 35mk thermal sensitivity. It consistently delivers a clear picture even in total darkness.
Inclusion of an advanced imaging sensor and lens equips the HikMicro Lynx Pro LH15 Thermal Imaging Monocular with a detection range of up to 708 m for a 1.7m-target. Additionally, the LH15 includes a high-accuracy Smart Range Measurement function which quickly determines the distance to the target. The LH15 Thermal Imaging Monocular also offers an 8x digital zoom and four selectable colour palettes optimised for various situations.
Images and videos can be saved to the LH15's on-board 8GB memory. An integrated Wi-Fi module means video can be viewed in real-time on a smartphone or tablet with the T-Vision app installed. Users can also access the LH15 Thermal Imaging Monocular's digital zoom, recording function, and features via their smartphones or tablets.
Finally, the Lynx Pro LH15 Thermal Imaging Monocular includes a Standby mode which can be used to conserve battery life. The IR monocular's 1280 x 960px, 0.4" LCOS screen is switched off while other features remain on in the background, allowing the Lynx Pro LH Thermal Imaging Monocular to be powered up quickly when required.
The HikMicro Lynx Pro LH Thermal Imaging Monocular is a small, simple-to-use and sensitive infrared imager ideal for hunting, hiking, patrolling, and search and rescue applications.
Key Features
Human detection range: 708 m
384 × 288 resolution, 12 μm, high sensitivity detector
Adaptive AGC, DDE, 3D DNR, NETD less than 35 mk (@25°C), F#=1.0
1280 × 960 resolution 0.4-inch LCOS display
Built-in rechargeable lithium battery
Up to 7.5 hours continuous running
Wi-Fi hot spot
Type-C Interface
Technical Specifications
Thermal Module
Image Sensor: Vanadium Oxide Uncooled Focal Plane Arrays
Resolution: 384 × 288
Pixel Interval: 12 μm
Response Waveband: 8 μm to 14 μm
NETD: Less than 35 mk (@25°C), F#=1.0
Lens (Focal Length): 15 mm
Field of View: 17.5° × 13.1° (H × V)
Digital Zoom: 1 ×, 2 ×, 4 ×, 8 ×
Aperture: F1.0
Magnification: 1.47 to 11.76

Image Display
Monitor: 0.4 inch, LCOS, 1280 × 960
FFC (Flat Field Correction): Auto, Manual, External Correction
Palettes: Black Hot, White Hot, Red Hot, Fusion
Frame Frequency: 50 Hz
Smart Function
Wi-Fi Hot Spot: Yes
Standby Mode: Yes
Detection Range: 708 m

System
Storage: Built-in memory module (8 GB)
Record Video: Yes
Capture Snapshot: Yes

Power Supply
Battery: Type Lithium battery
Battery Operating Time:

5 hours continuous running with Wi-Fi hot spot function off (@25°C)
6 hours continuous running with Wi-Fi hot spot function on (@25°C)

Battery Capacity Display: Yes
General
Power: 5 VDC/2 A, 1.5 W, Type-C Interface
Working Temperature: -20 °C to 55 °C
Protection Level: IP67
Dimension: 158.3 mm × 61 mm × 57 mm
Weight: 290 g
What's in the box
HikMicro Lynx Pro LH15 Handheld Thermal Monocular Camera
Quick Start Guide
Non-dust Cloth
USB Cable
Protective Bag
Wrist Strap