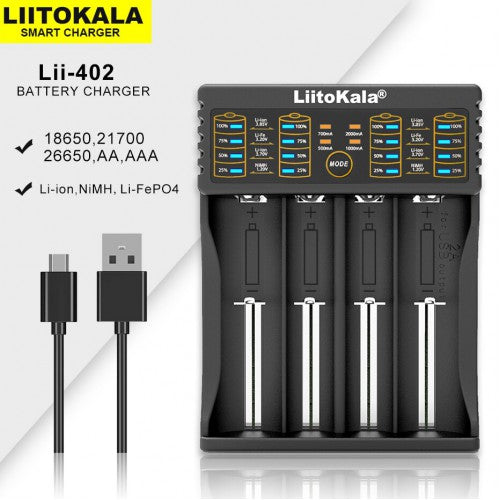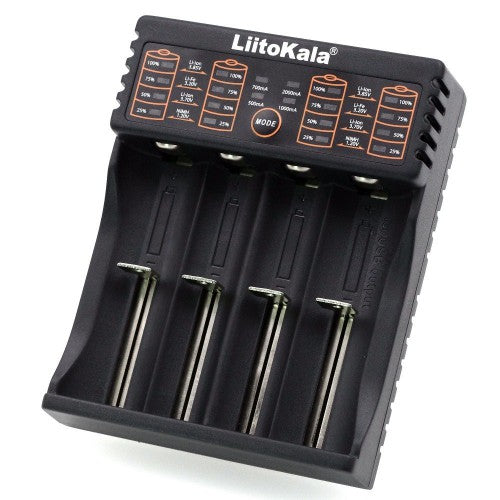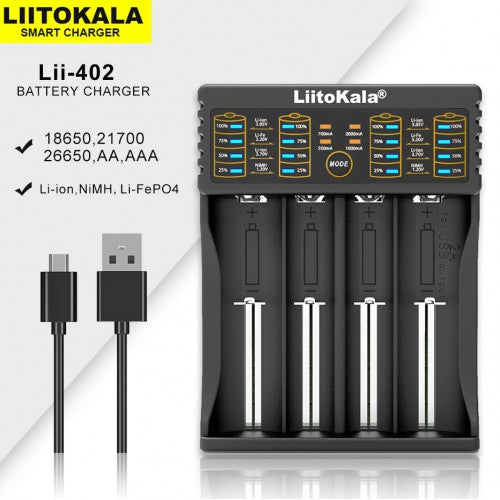 Specifications
Simple to Use.
Smart, three mode operation.
Charge current can be changed by the user.
Low charge current available at 300mAh.
Defaults to 500mAh if charge current is not chosen.
Will charge lithium ion and NiMH batteries at the same time.
Has two test modes for learning Battery Capacity.
Internal Resistance of each battery is displayed.
Wide support of Lithium battery sizes.
USB Output driven by installed Lithium Batteries, making this a power bank on the go.
Includes AC adapter.
Low Price.
Well Made.
Runs Cool.
Easy to Read LCD display with Light.