Roll over image to zoom in
Description
EASY AND SECURE ONLINE CHECK-OUTS WITH PAYFAST OR DIRECT EFT 
6x20 mm monocular with SpectraCoatTM anti-reflection coatings for superior light transmission and optical clarity
DETAILS
Featuring SIG SAUER's BDX technology, the KILO BDX is the world's most advanced laser rangefinder. When paired with a SIERRA3BDX riflescope, the onboard Applied Ballistics Ultralite calculator sends ballistic drop data via Bluetooth directly to the SIERRA3BDX's BDX-R1 reticle, providing an illuminated holdover dot and wind hold. Download the free BDX App for iOS or Android to set up ballistic profiles and synchronize custom profiles to your KILO for exact ballistic solutions. 
FEATURES:
-BDX™ Ballistic Data Xchange capable, providing your BDX sight or riflescope with an automatically illuminated holdover dot through Bluetooth pairing out to 800 yards
-6x20mm monocular with SpectraCoat™ anti-reflection coatings and HT-LCD High-Transmittance LCD for superior light transmission and optical clarity
-Revolutionary LightWave DSP™ Technology for the fastest and longest distance rangefinder engine at this price point
-HyperScan™ Technology provides 4 range updates per second in scan mode while RangeLock™ reports the last range result when ranging distant targets in scan mode
-Embedded Applied Ballistics Ultralite with bullet database and support for G1/G7 curves
-Low Energy Bluetooth 4.0 for creating up to 25 custom ballistic profiles within the free SIG BDX App and syncing with your rangefinder
-Advanced LCD display provides a smaller, extremely precise targeting circle along with ballistic information including elevation and wind holds, angle of incline, target mode and Bluetooth connectivity status
-Line of Sight (LOS), Angle Modified Range (AMR) and Applied Ballistics Ultralight (ABU) mode of operation with ballistic results in MIL or MOA
-Compact, lightweight polymer housing with binocular style eyecup and diopter adjustment
-Free downloadable SIG BDX App for your smartphone, iOS and Android
TECHNOLOGY
LightWave DSP™
Lumatic™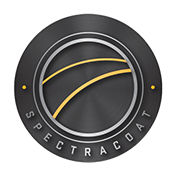 SpectraCoat™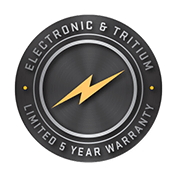 5 Year Warranty
AMR™
Image Disclaimer: Images are intended for illustrative purposes only and do not form part of any contract or warranty as to what you are purchasing. This transaction/purchase is subject to the confirmation of price and product by Karoo Outdoor Company (Pty) Ltd. See full Terms and Conditions.