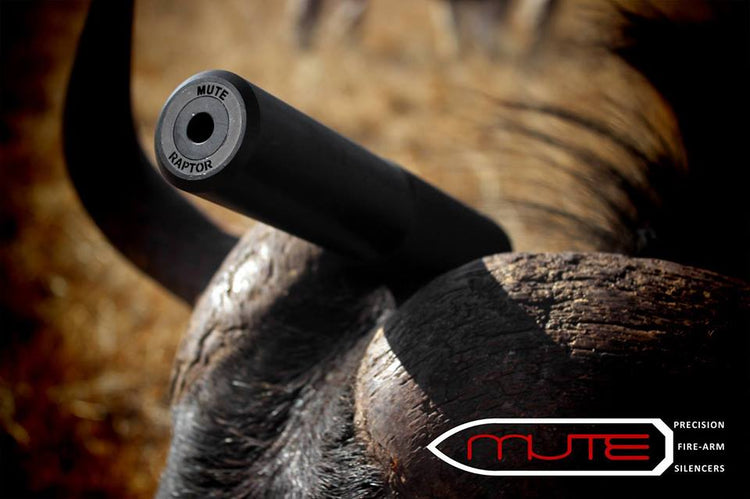 Mute Fire-arm silencers is a small, dedicated company designing, developing, testing and building fire-arm silencers for the last 3 years. Pretoria based, they consist of a development, production, sales and after sales service section and have built up a flawless reputation of quality and support in the hunting market up to date.
New - Mute Phantom Demon / Ghost 
A slanted, rear end to remove all back reflection into your telescope when shooting with a spot light.
Mute's most aggressive internal muzzle brake plate yet, raking up figures of between 60 and 70% reduction in perceived recoil especially on long range wildcats.
A knurled, extended combustion chamber housing an extra long gas retarding tube ensuring maximum expansion of the muzzle blast and unburned propellant with faster cooling down by a higher heat transferring external surface.
A total of 8 optimal effectively shaped sound reducing baffles.
An ultra mat, non reflective, double anodising process ensuring absolutely no reflection in day and night time shooting conditions.

Technical data:
Length:                                 280mm
Diameter:                            44mm
Weight:                                455g
Sound reduction:             30 to 40db
Recoil reduction:              60 to 70%  

In all this remains the top rated, hard working tool for the professional market of game croppers, problem animal controllers, and tactical shooters.
And of course, backed by Mutes legendary after sales service and assistance.