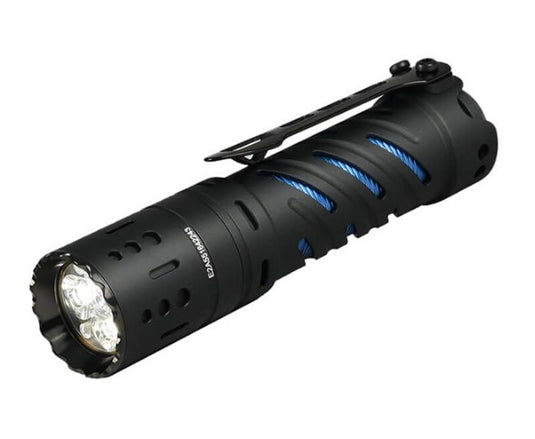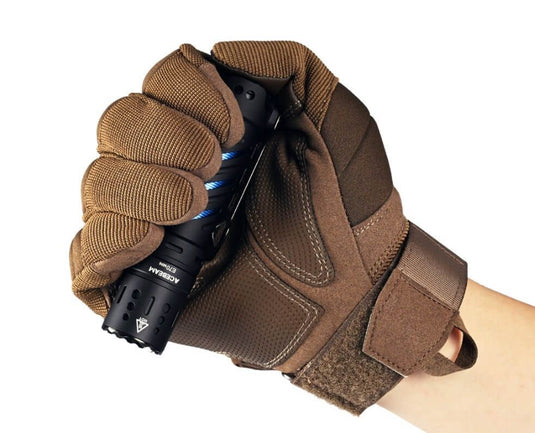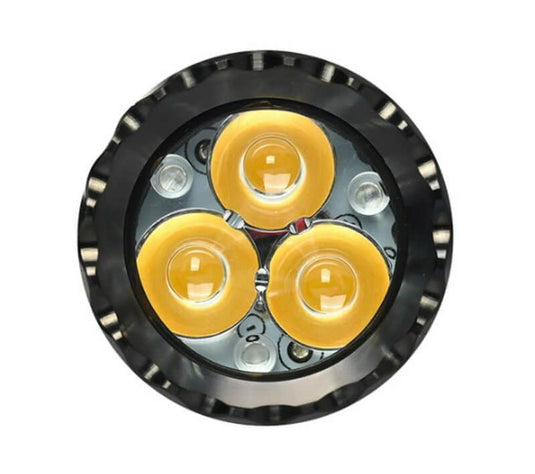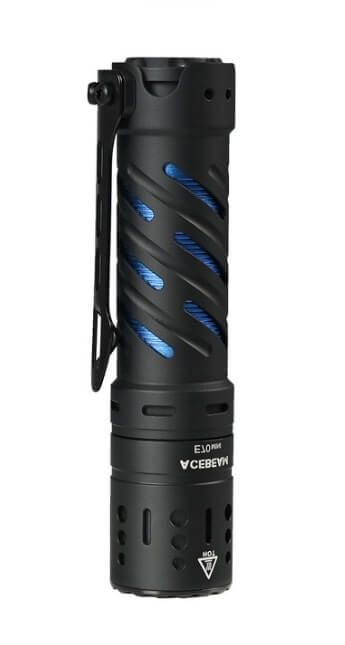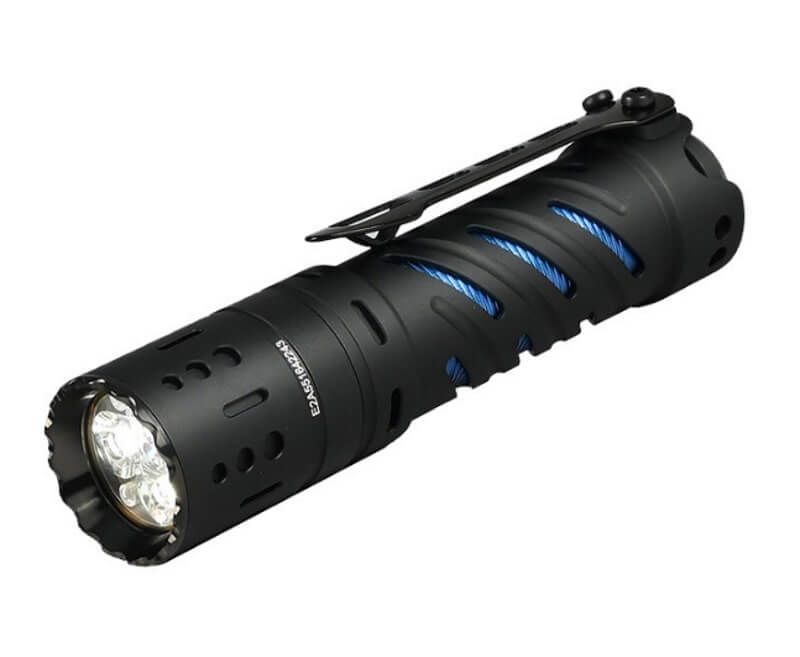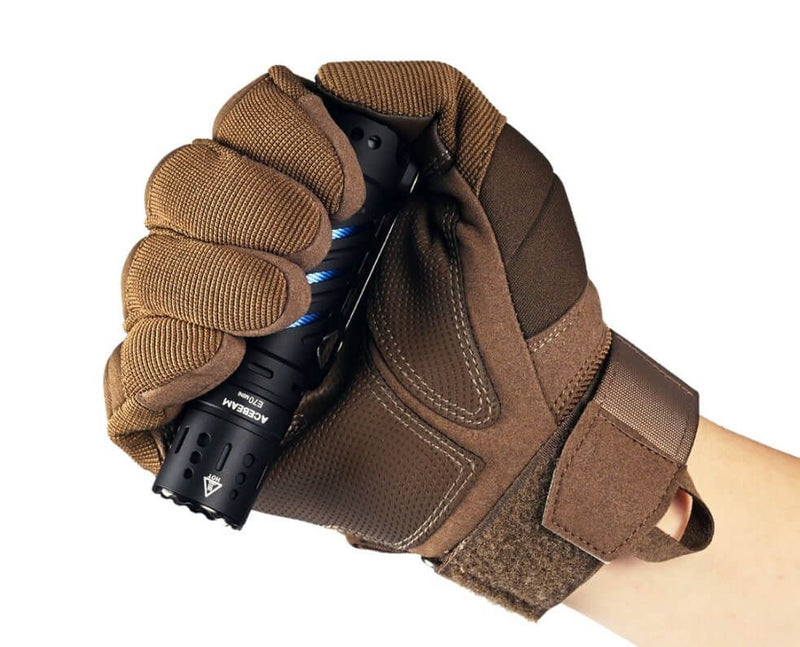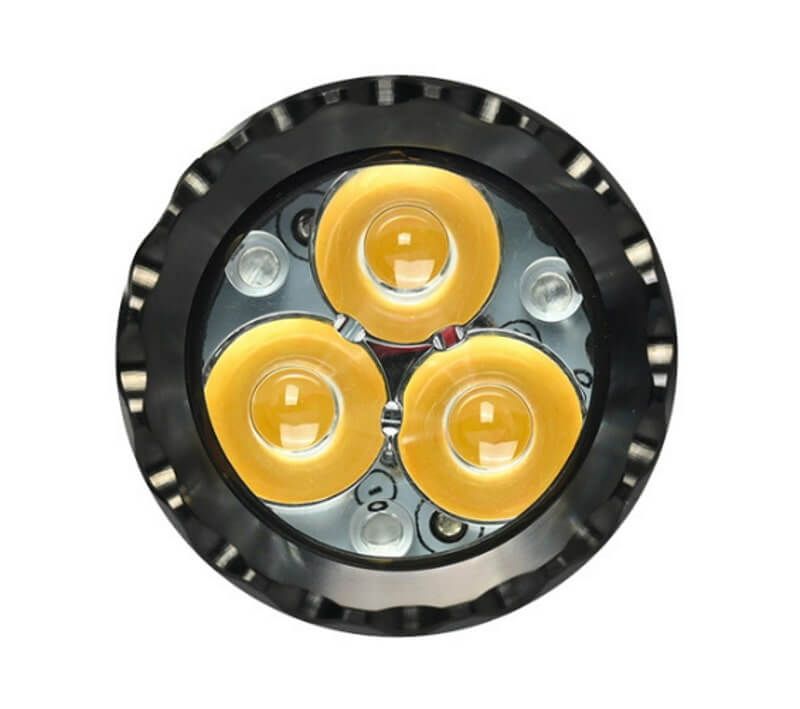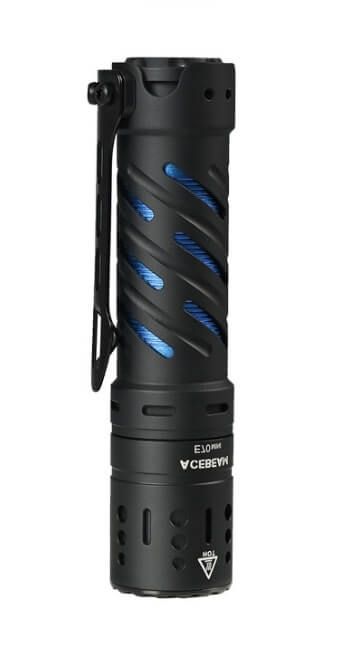 Compact size combined with high performance Diminutive and finely crafted Utilizes 3 x the latest popular high CRI Nichia 519a led Highly efficient circuit design

DESCRIPTION
The Acebeam E70 Mini High-CRI EDC Flashlight is equipped with triple 519A LEDs and a customized TIR lens, producing a soft and balanced beam for comfortable use. Featuring a stylish E70 mini, powered by one USB 18650 li-ion battery, it is lightweight and compact - perfect size for pockets and bags, double click to turn on for added protection against accidental activation in transit, and digital regulation allows consistent performance across the battery life. E70 mini makes a great light to take on camping trips, search-and-rescue, adventurers, outdoor enthusiasts, collectors, security and industrial applications.
FEATURE
Compact size combined with high performance make the E70 mini an ideal EDC flashlight
Diminutive and finely crafted (only 72 grams excluding battery)
Utilizes 3 x the latest popular high CRI Nichia 519a led for a maximum output up to 2000 lumens
The high CRI Nichia 519a LED produces a uniform and smooth spot with no artefacts, the capability revealing every detail of objects
Neutral white (5000k) uniform spot reducing chances of misdiagnose
Powered by 1 x 18650 rechargeable battery with max long runtime 56 hours
5 brightness levels and 2 special modes (strobe and ultra-low) for various scenarios
With a stainless steel, clip can be attached to pockets
Highly efficient circuit design
Stylish double layers tube design for better grip and heat insulation
Lockout mode and "double click to turn on" design prevents accidental activation
Toughened ultra-clear mineral glass with dual-side anti-reflective coating ensures the highest optical efficiency and light transmittance
Made of durable high-strength and oxidation-resistance aero-grade aluminium
Premium type haiii hard-anodized anti-abrasive finish
Tail stand-capable for use as a candle
Impact resistance to 1 meter
Rating in accordance with ip68 (2 meters submersible)
SPECIFICATIONS
| | |
| --- | --- |
| Led | 3 x High CRI Nichia 519A LED with a lifespan of 50,000 hours |
| Ultra-Low | 12 lumens 100 hours 20 meters 104 CD |
| Low | 60 lumens 19 hours39 meters 375 CD |
| Mid1 | 170 lumens 7 hours 52 meters 675 CD |
| Mid2 | 380 lumens 3 hour 15 min + 71m 1,275 CD |
| High | 900 lumens600lumens 2 min + 1 hour 55 min 102m 2,625 CD |
| Turbo | 2000 lumens600 lumens 40s + 2 hours 153m 5,875 CD |
| Strobe | 1000 lumens 2 hours + 112m 3,150 CD |
| Max. Output | 2,000 lumens |
| Max. Beam Distance | 153m / 787ft |
| Max. Runtime | 56 hours |
| Peak Beam Intensity | 5,875 cd |
| Size | 4.37'' / 111mm (Length) x 1.02'' / 26mm (Head Dia.) x 0.92'' / 23.4mm (Body Dia.) |
| Weight | 72g / 2.53oz without battery, 120g / 4.23oz with battery |


WARNING
Unauthorized disassembly may damage the flashlight and void the warranty.
It is normal if the surface heat is increased during use due to the excellent thermal conductivity technology. It is suggested to use in a well-ventilated area with ambient temperature.
Caution hot when used continuously for a long time. Do not put it on flammable materials for a long time, any fire or any safety problems caused by this will not be related
to the manufacturer and distributors.
Please check and replace the O-ring regularly to maintain the waterproof rating.
Please check and lubricate the threads regularly with professional lubricant.
Clean the contact surfaces regularly to keep the flashlight normal operation. If an irregular strobe or failure to turn on occurs, the contact surfaces may be dirty and require cleaning by using alcohol cotton swabs.
Remove the battery from the flashlight during long-term storage.
This flashlight is not intended to be used as a diving light.
Do not aim the flashlight directly at the eyes. Users must be over 18 years of age. Keep out of the reach of children.
Image Disclaimer: Images are intended for illustrative purposes only and do not form part of any contract or warranty as to what you are purchasing. This transaction/purchase is subject to the confirmation of price and product by Karoo Outdoor Company (Pty) Ltd. See full Terms and Conditions.