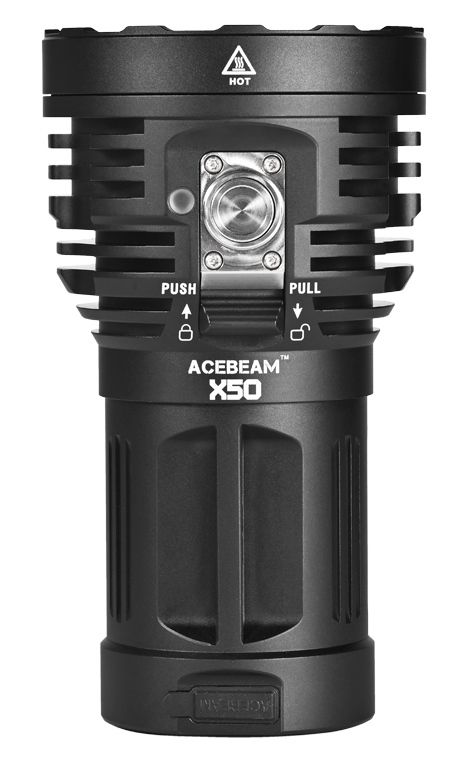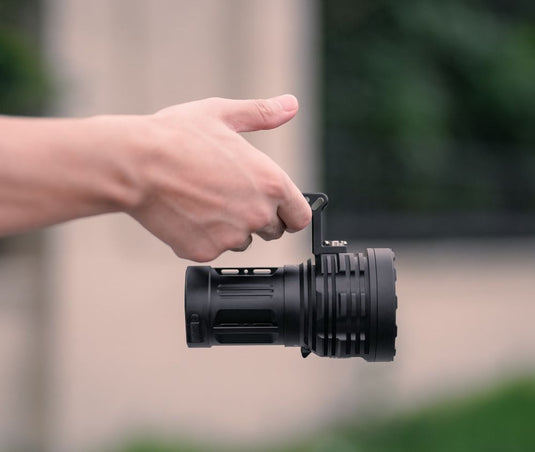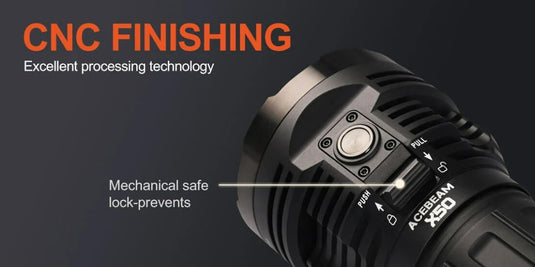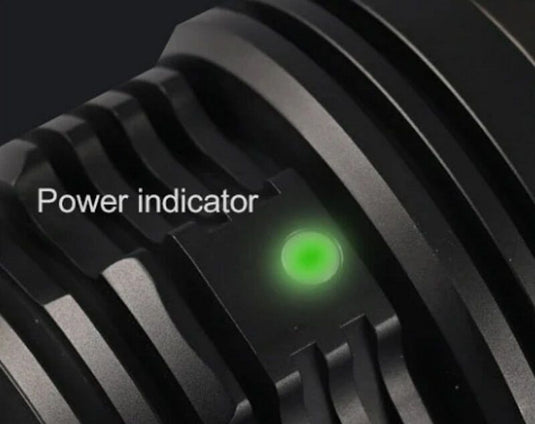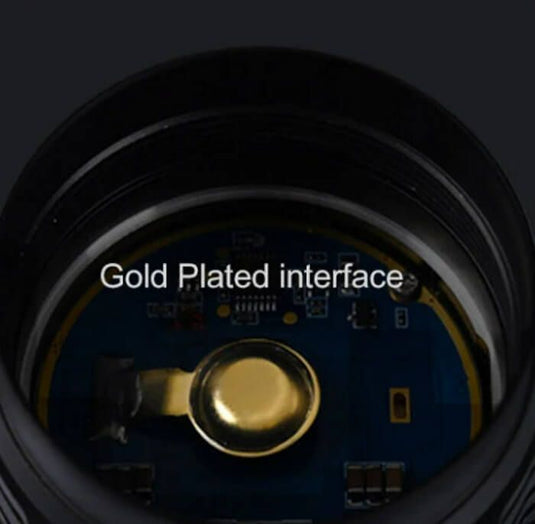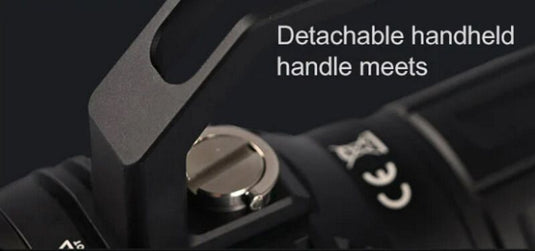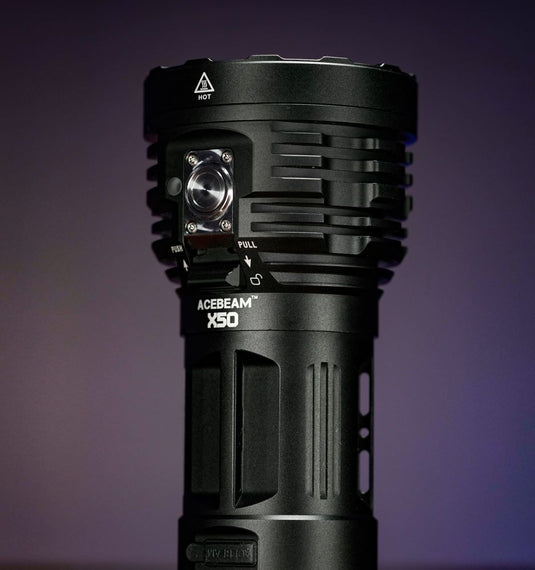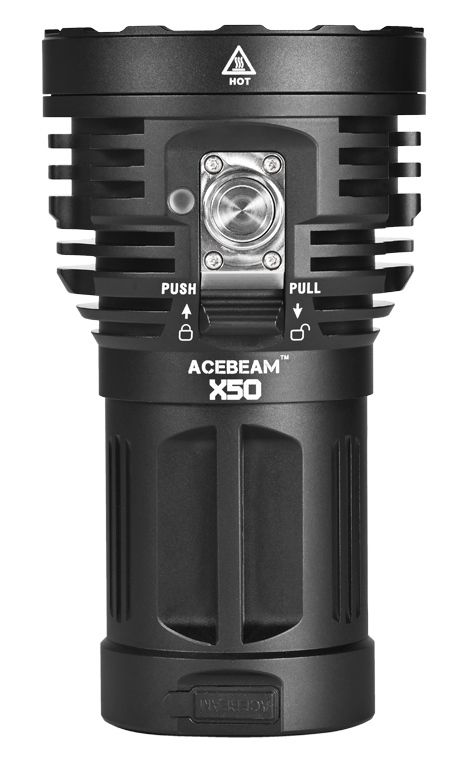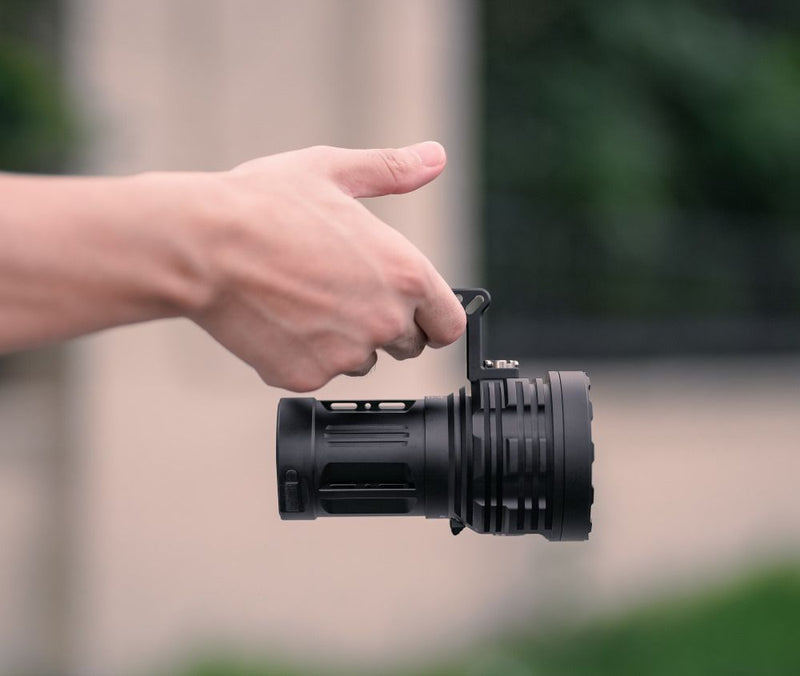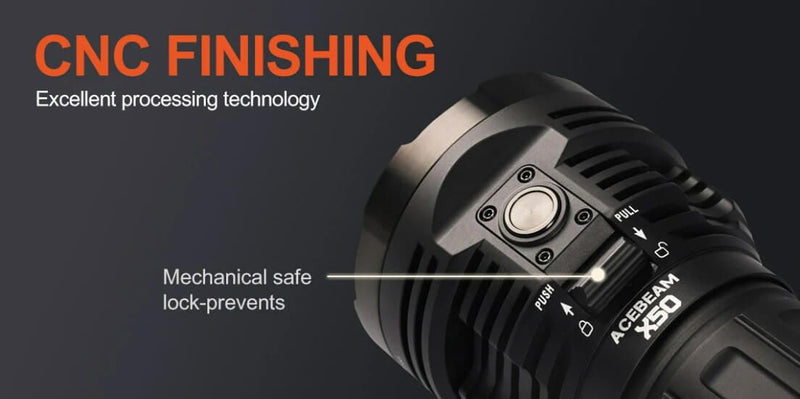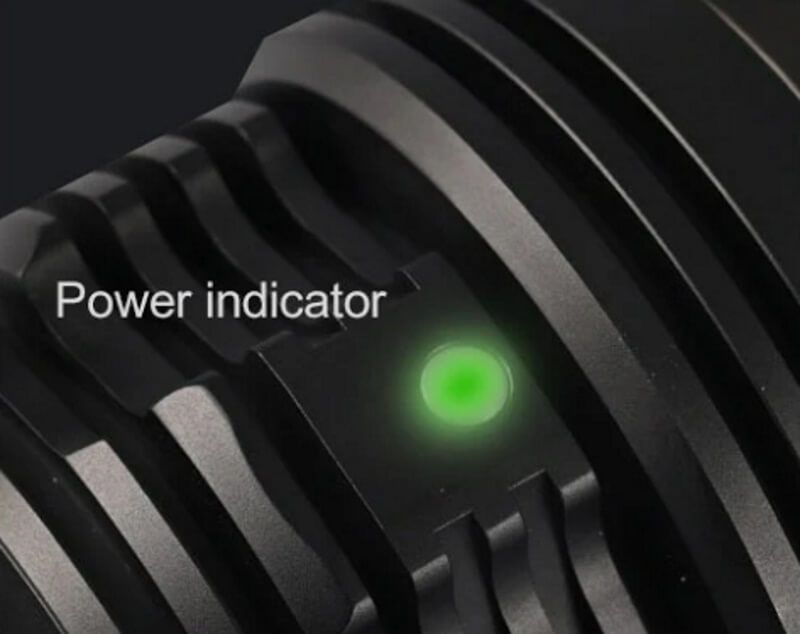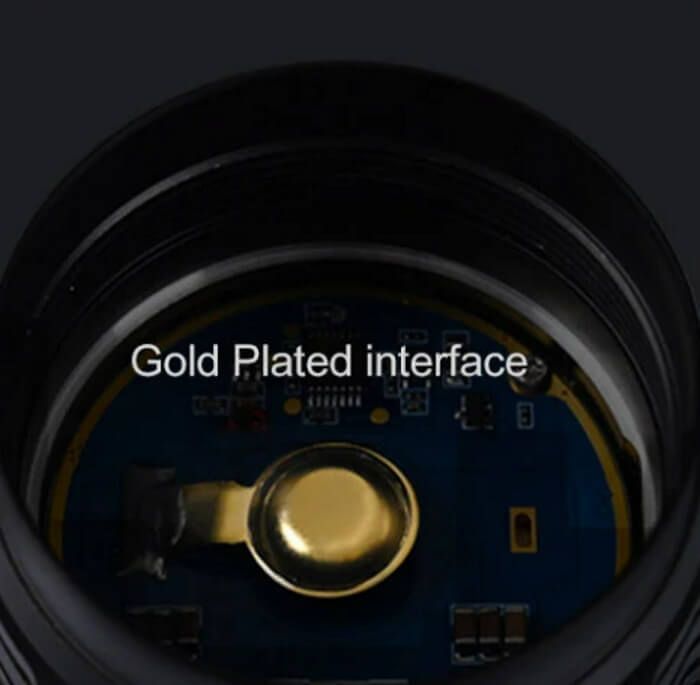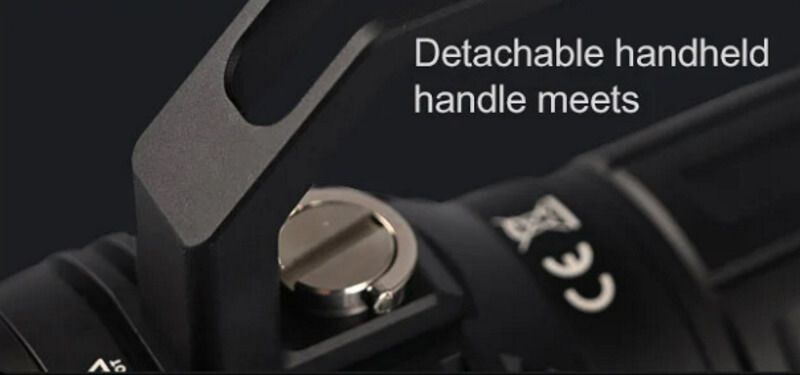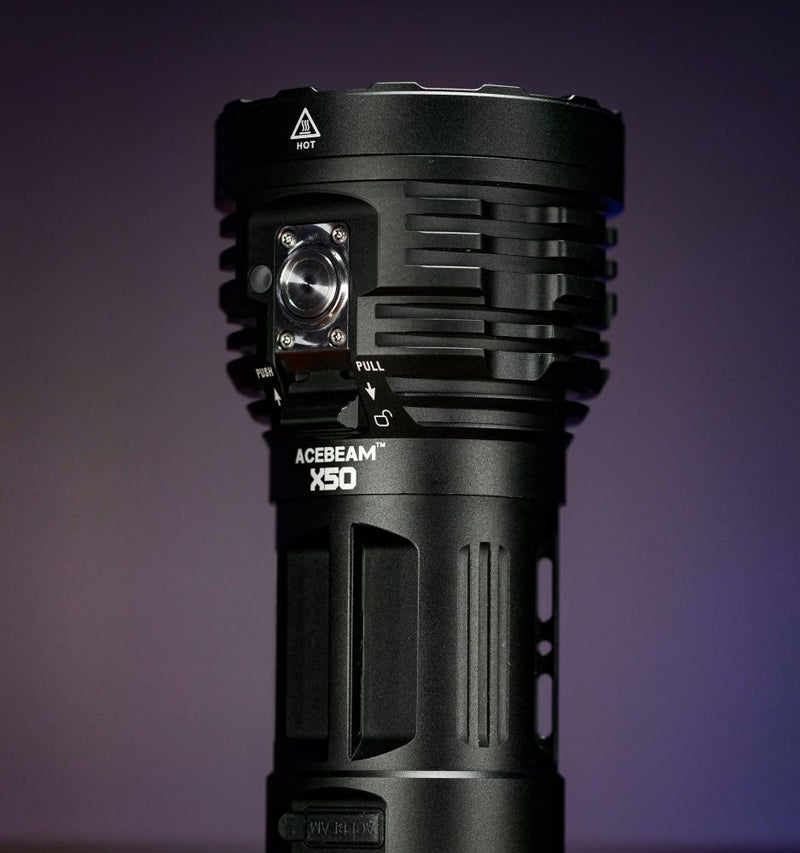 Maximum output 45000 lumens Maximum beam distance 800 meters Rechargeable batteries Impact resistant up to 1 meter

DESCRIPTION
The Acebeam X50 2.0 PD Power Bank Searchlight - Cool White, 45 000 Lumens has set new standards for searchlights. This X50 is powered by a customized Li-ion battery pack, with built-in intelligent adaptive charging with a USB Type-C charging port that enables super-fast charging of your Acebeam X50 2.0 in under an hour! The X50 2.0 features a powerful 45,000-lumen turbo that produces an intense amount of power and is easy to carry. With 7 bright modes plus a strobe, the X50 2.0 gives you many options, as well as self-defence capabilities and the light, has impressive maximum beam visibility of 871 meters.
The X50 2.0 sports some amazing features like a standard tripod socket, single stainless steel switch activation, and a mechanical safe lock function. The beam angle of the X50 2.0 is up to 120 degrees which helps if you need to search a large area, farm or warehouse.
The Acebeam X50 2.0 PD Power Bank Searchlight is the perfect first choice for outdoorsmen, cave explorers, campers and farm owners.
FEATURE
Powered by a 3 x 21700 battery pack
Utilizes 8 pieces of US imported CREE LEDs, with a lifespan of up to 50,000 hours and a maximum output of up to 45,000 lumens.
Supports PD60W Quick Charge USB-C recharging and offers a full battery in less than one hour
The beam angle is up to 120°, a wide range of seeing
The Built-in thermal control module will automatically adjust the brightness output, so keep using it comfortably.
Fast USB Type-C charging with discharging function as power bank available
Built-in safety self-testing intelligent charging & discharging circuit, convenient, fast and safe, and protocols of QC 3.0 & PD 3.0.
One single stainless steel switch provides access to seven levels and Special Strobe mode which can be exchanged quickly and instant Turbo.
High-efficiency boost driver works with constant current & voltage circuits will maintain constant brightness.
Reliable patented safe lock-No accidental activation
Battery indicator to know when you're good to go
Detachable handle for stable grip
Hardened dual AR coated, 99% transmittance glass
Aerospace-grade A6061-T6 aluminium alloy body, wear-resistant Type III hard-anodized surface treatment.
Rating in accordance with IP68, Impact resistant to 2 meter
SPECIFICATIONS
| | |
| --- | --- |
| Lumens | 45,000 |
| Beam Distance | 871m |
| Colour Temperature | 6500K |
| Max Mode | 45,000 lumens output by rechargeable batteries pack |
| Ultra-Low Mode | 400 lumens 11 hours |
| Low Mode | 12000 lumens 6h 5 min, 400 lumens 32 min |
| Med1 Mode | 2000 lumens 4h, 1200 lumens 5 min, 400 lumens 32 min |
| Med2 Mode | 3800 lumens 128 min, 2000 lumens 5 min, 1200 lumens 4 min, 400 lumens 32 min |
| High Mode | 15000 lumens 2 min, 5600 lumens 67 min, 2000 lumens 10 min, 1200 lumens 4 min 400 lumens 32 mins |
| Turbo Mode | 45000 lumens 30s, 5600 lumens 66 min, 2000 lumen 11 min, 1200 lumens 4 min, 400 lumens 32 min |
| Strobe Mode | 7500 lumens 1h |
| Weight | 756g/26.6 oz |
| Size | 139.6(Length)x 75mm(Tube Diameter) x 51.8(Head Diameter) mm |
Image Disclaimer: Images are intended for illustrative purposes only and do not form part of any contract or warranty as to what you are purchasing. This transaction/purchase is subject to the confirmation of price and product by Karoo Outdoor Company (Pty) Ltd. See full Terms and Conditions.