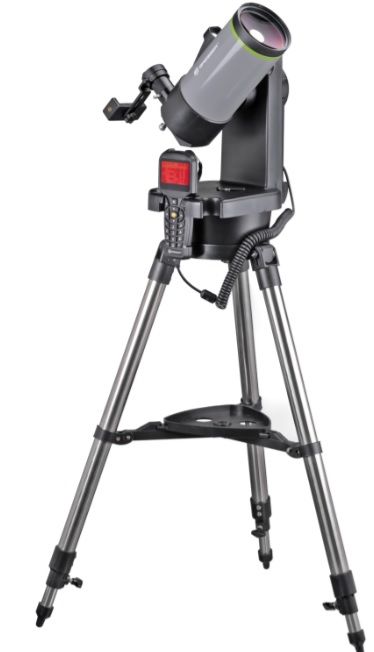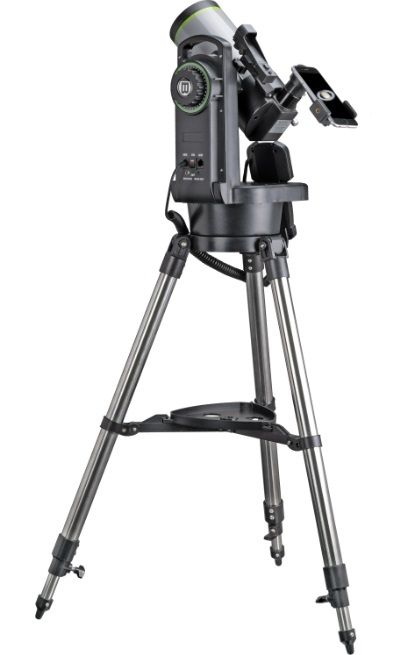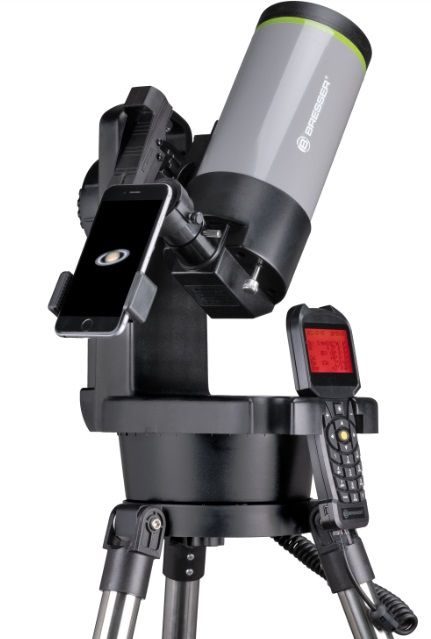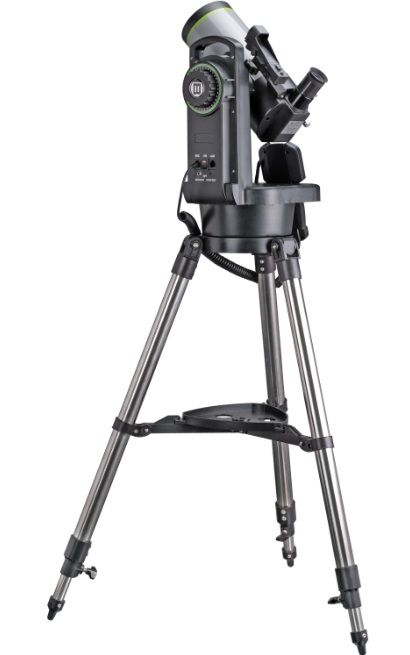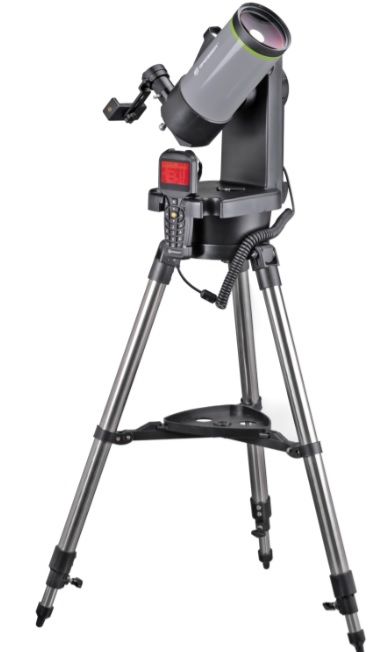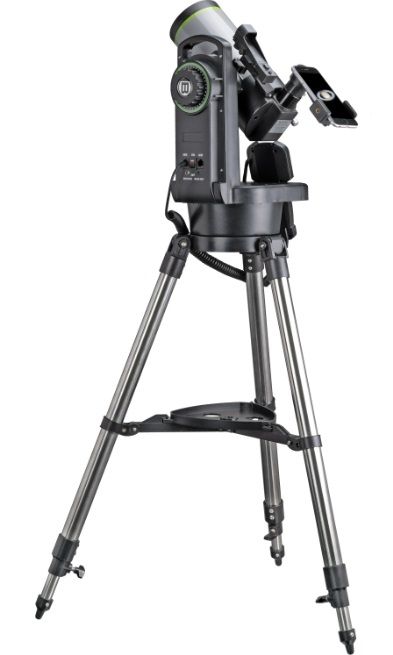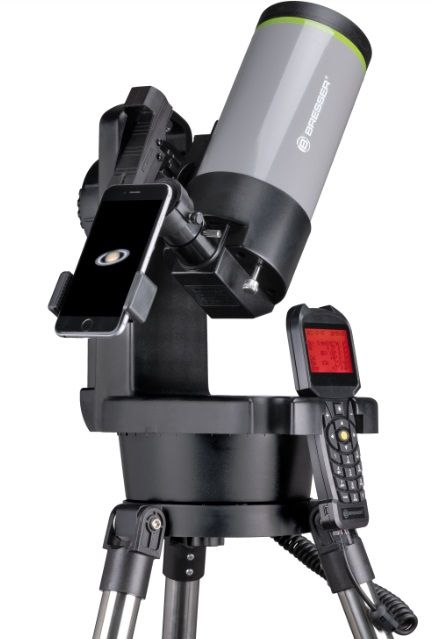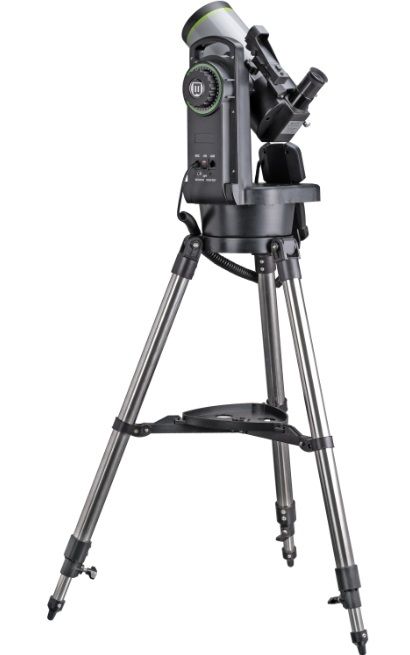 The Bresser Space Explorer MC 90/1250 Automatic Telescope will take you on an exciting journey into space. The telescope is easy to use, even for beginners - after aligning with one, two or three stars, you can choose an object from the 270,000 pre-installed celestial objects. Whether you want to observe a fascinating gas planet or a bright deep-sky object, the telescope will automatically move to your desired target. Thanks to the built-in motors in both axes of the azimuthal mount, the target object is automatically tracked so that you can sit back and enjoy the night sky.

It has a long focal length of 1250 mm, this telescope is ideal for making exciting discoveries in the solar system and beyond. Take a close look at the gas clouds on Jupiter, or watch the rings of Saturn through the telescope for the first time with your own eyes. Thanks to the 90 mm aperture, the telescope collects about 165 times more light than the human eye. However, it's not just the planets that look stunning through the high-quality optics. It's also worth venturing further afield into space: marvel at the sight of the Orion Nebula, 1,344 light years from Earth, or the famous Ring Nebula M57 in the constellation Lyra. The two included eyepieces with 25 mm and 12.5 mm focal lengths will show you these objects and many others at 50 or 100 times magnification. And because the best observation spots are usually not found in your immediate vicinity, the telescope features a compact Cassegrain design for easy transport. If there is a stable table at your observation site, you can even leave the tripod at home.

The telescope also allows you to capture images of the night sky. Simply attach the smartphone holder to the eyepiece, and take snapshots of planets, open star clusters and other night sky objects. The telescope is also ideal for observing and taking photos of the moon. In order to comfortably watch Earth's natural satellite through your Maksutov-Cassegrain telescope, it is best to use the included moon filter. The moon filter darkens the image slightly and increases the contrast to provide a more comfortable view. Perfect for exploring fascinating moon craters, lunar seas and shadows in the twilight zone! The telescope also comes with a star chart to help you navigate the night sky with its mythically named constellations.
Features
Compact telescope with automatic mount and tripod
Pre-installed coordinates of over 270,000 celestial objects
Maksutov-Cassegrain Optical design
90 mm Mirror diameter
1250 mm Focal length
50x / 100x (expandable) Magnification
one-armed, azimuthal Mount
With LED viewfinder and integrated compass
Axis motors in both axes
Specifications
| | |
| --- | --- |
| Lens diameter | 90 mm / Focal length 1250 mm |
| Magnification | 50x / 100x (expandable) |
| Dimensions | 75 x 85 x 148 cm |
| Weight | 6 kg |
| Delivery content | Telescope, mount, hand box, accessories |
| Mount | azimuthal with automatic tracking |