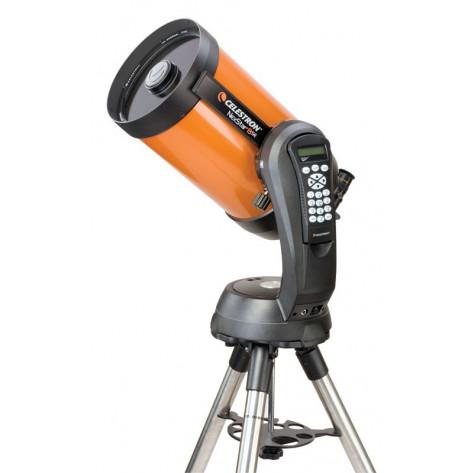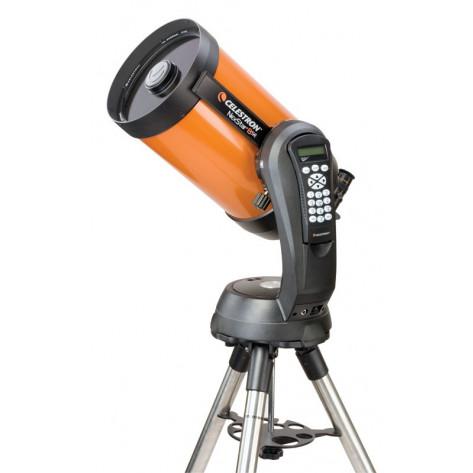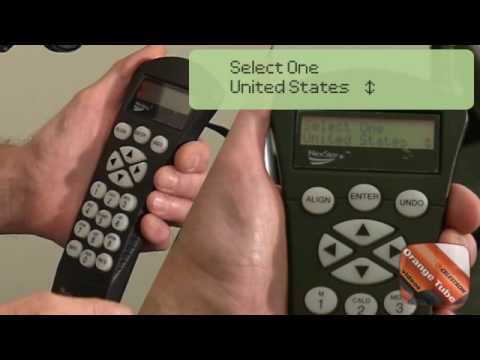 The largest of the NexStar SE family with 78% more light gathering than a 6" model, the Celestron NexStar 8SE Computerized Telescope will enable you to see deep into the Universe.  The distinctive patented fork arm with ergonomically designed integrated hand control cradle gives solid support to Celestron's classic 8" optics.  The NexStar 8 SE features Schmidt-Cassegrain 8" aperture optics with our premium StarBright XLT coatings, powerful 2,032mm focal length and an f/10 focal ratio.

The NexStar 8 SE has all the same features as Celestron's most advanced computerized GoTo telescopes, including our revolutionary SkyAlign alignment technology, a sky tour feature, a database of over 40,000 celestial objects and easy to use hand control.

Plug the optional SkySync GPS Accessory into NexStar's Auxiliary port and download data from orbiting GPS satellites for truly quick and easy alignments.  The universe may be full of mysteries, but using the NexStar 8 SE isn't one of them.

In the tradition of Celestron's famous orange optical tubes, the new NexStar SE Family combines the classic heritage of the original orange tube telescopes with state-of-the-art features including a fully computerized operating system, flash upgradeable hand control, superior StarBright XLT coatings, our revolutionary SkyAlign telescope alignment software and much more.

Whether you are a seasoned astronomer looking for a portable scope with advanced features, or just starting your astronomy adventure and looking for an easy way to enjoy the night sky, a NexStar SE will help you take a closer look.

Every NexStar SE includes a version of TheSkyX software Level 1 Planetarium software for exploring the Universe on your PC and printing out custom star charts of the sky.  In addition, you receive our NexRemote software that allows you to operate your telescope via your PC.  Software package valued at over $100 included free with your NexStar SE!

Features
8" Schmidt-Cassegrain telescope
SE combines the classic heritage of the original orange tube telescopes with the latest state-of-the-art features
StarBright XLT high transmission coatings come standard
Quick release fork arm mount, optical tube and accessory tray for no-tool setup
Celestron's unique patented single fork arm with integral hand control design provides a rigid and smooth operating structure for the optical tube
StarPointer finderscope to help with alignment and accurately locating objects
Sturdy computerized Altazimuth mount
Ultra sturdy steel tripod with accessory tray
Star diagonal provides more comfortable viewing position when observing objects that are high in the sky
"TheSkyX – First Light Edition" astronomy software with a 10,000 object database, printable sky maps and 75 enhanced images
Computerized Features

Proven NexStar computer control technology
Nearly 40,000 object database with 200 user-definable objects and expanded information on over 200 objects
SkyAlign allows you to align on any three bright celestial objects, making for a fast and easy alignment process
Flash upgradeable hand control software and motor control units for downloading product updates over the Internet
Includes a camera control feature and shutter release cable that allows you to remotely take a series of exposures using your digital SLR camera
Custom database lists of all the most famous deep-sky objects by name and catalog number; the most beautiful double, triple and quadruple stars; variable stars; solar system objects and asterisms
DC Servo motors with encoders on both axes
Double line, 16-character Liquid Crystal Display Hand Control with backlit LED buttons for easy operation of goto features
NexRemote telescope control software and RS-232 cable included for advanced control of your telescope via computer
GPS-compatible with optional SkySync GPS Accessory (93969)