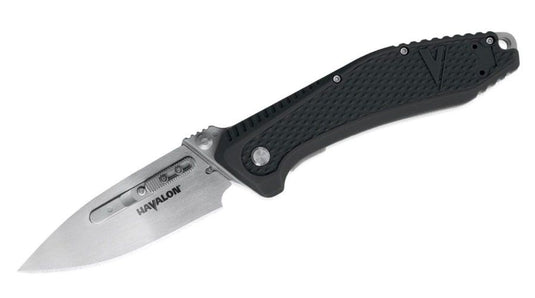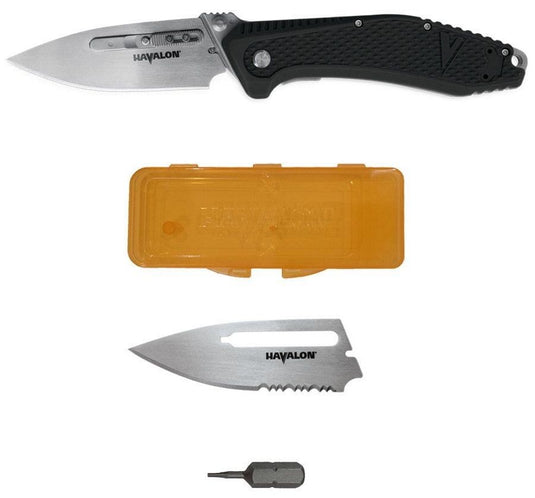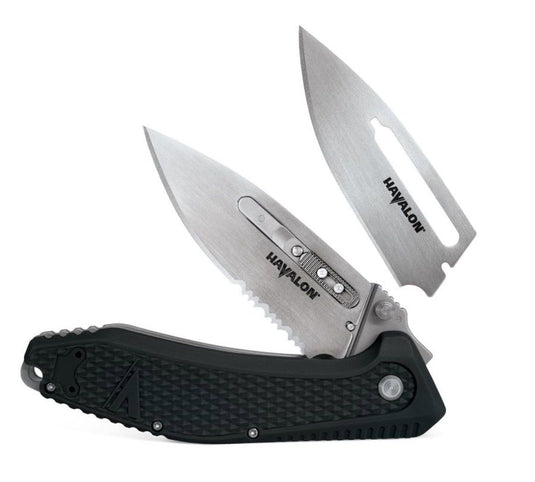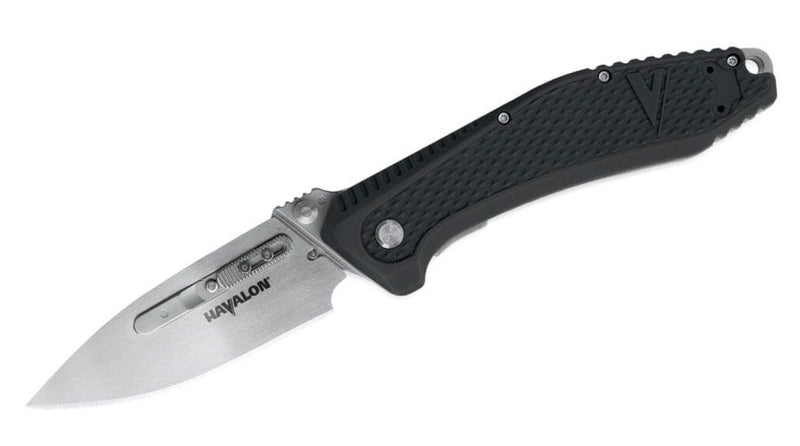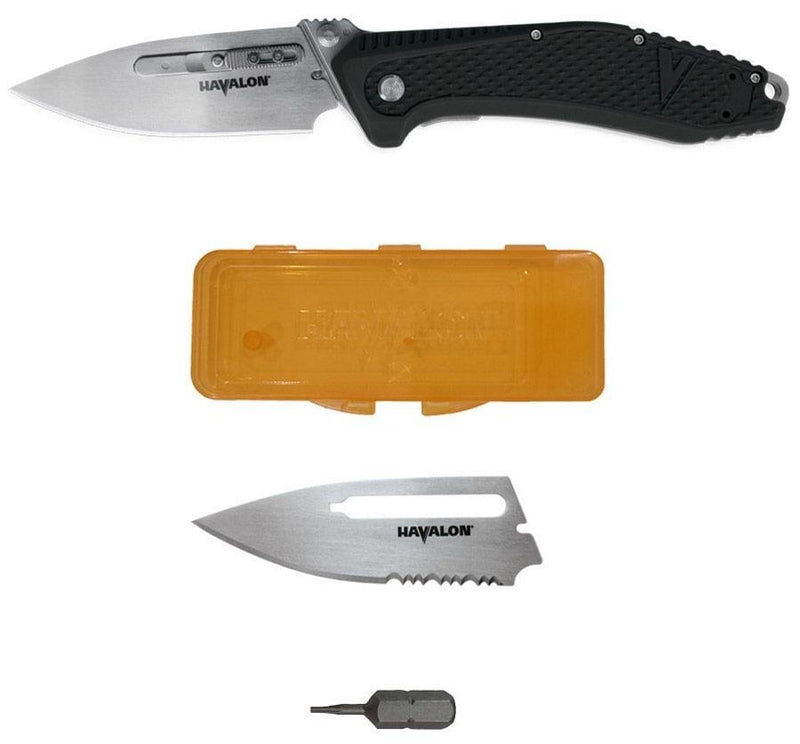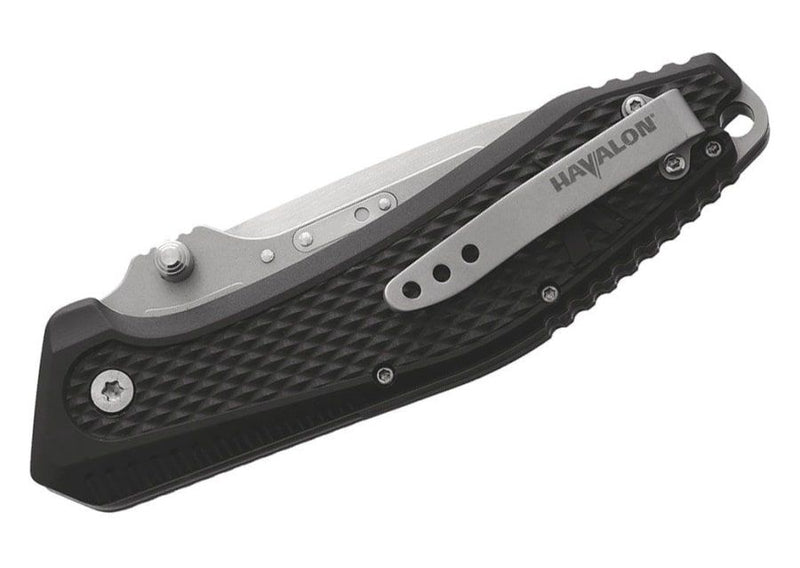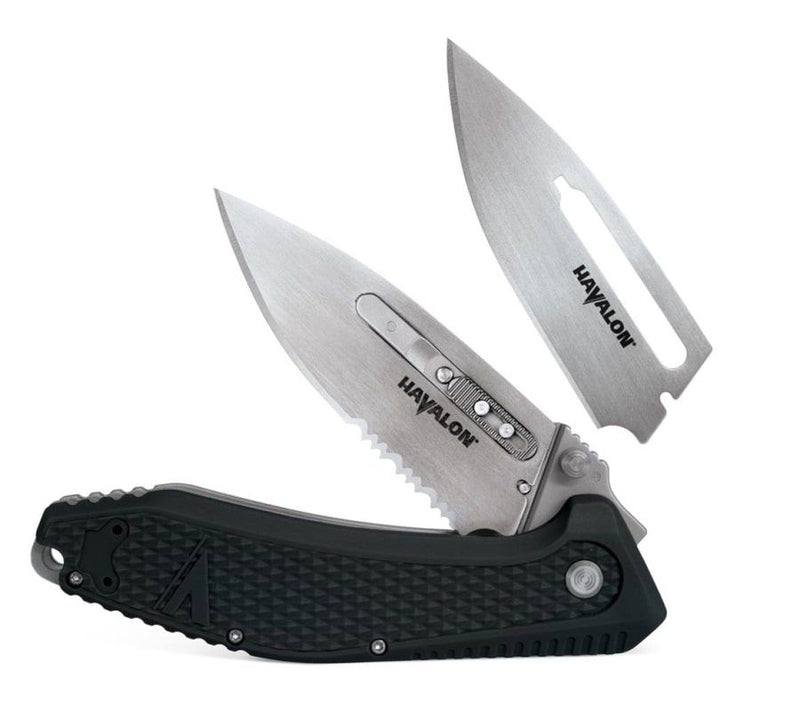 The Havalon EDC Redi-Lock Assisted Folding Knife - Black, 3" is a versatile and reliable tool designed for everyday carry. With its innovative Redi-Lock assisted opening mechanism, this knife offers quick and effortless blade deployment, making it ideal for various tasks and situations.

This folding knife comes with two semi-permanent drop point blades, providing versatility and convenience. The drop point blade style offers excellent control and precision, making it suitable for a wide range of cutting needs. Whether you need to open packages, perform utility tasks, or tackle outdoor activities, these blades are ready to meet the challenge.

With a closed length of 4.25 inches, the Havalon EDC Redi-Lock Folding Knife offers a compact and portable design. Its pocket-friendly size allows for easy carrying in your pocket or gear bag, ensuring it's always within reach when needed. The knife has an overall length of 7.25 inches when fully opened, providing a comfortable grip and extended reach for various cutting tasks. The black polymer handle material offers durability and a secure grip, even in wet conditions. The ergonomic design ensures a comfortable and confident hold, allowing for precise control and minimizing the risk of slippage during use.

The satin blade finish adds a touch of elegance to the Havalon EDC Redi-Lock Folding Knife. It not only enhances the aesthetic appeal but also provides corrosion resistance, ensuring long-lasting performance and a clean, sharp appearance. The Redi-Lock assisted opening mechanism sets this knife apart from traditional folding knives. With a simple thumb push on the ambidextrous thumb stud, the blade quickly deploys, ready for action. This feature makes one-handed opening quick and efficient, making it a valuable tool for everyday tasks or emergency situations.

Features
2 semi-permanent drop point blades
Closed length of 4.25"
Drop point blade style
Overall length of 7.25"
Black polymer handle material
Satin blade finish
Replaceable blade
Specifications
| | |
| --- | --- |
| Blade Length | 3.00" |
| Closed Length | 4.25" |
| Overall Length | 7.25" |
| Colour | Black |
| Type | Knife |
| Brand | Havalon |
| Blade Style | Drop Point |
| Blade Finish | Satin |
| Handle Material | Black Polymer |
| Locking Mechanism | Liner Lock |
| Pivot Assembly | Assisted |
| Pocket Clip | (Tip-Up, Right/Left Carry) |
| Weight | 6.0 oz. |