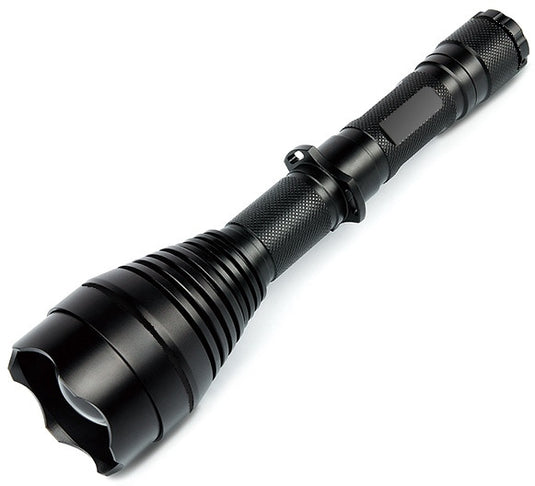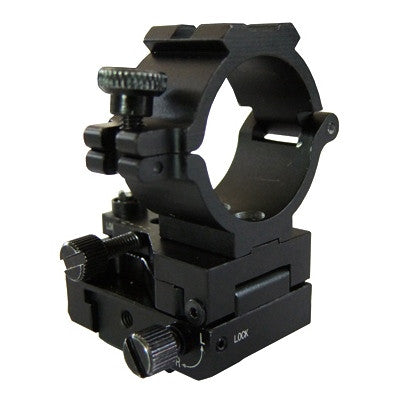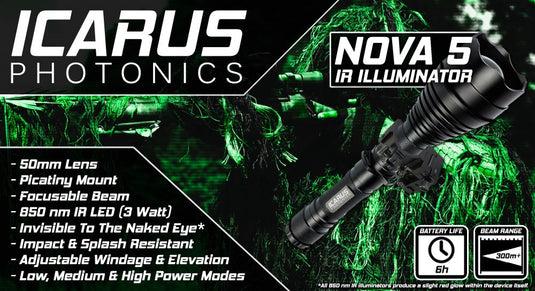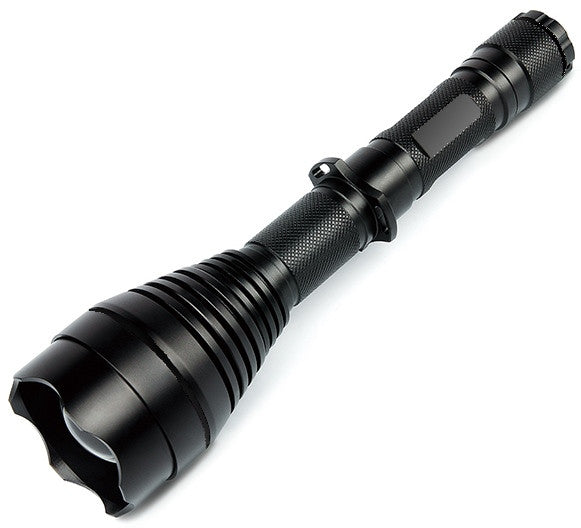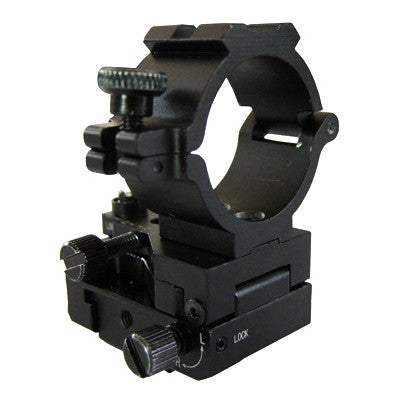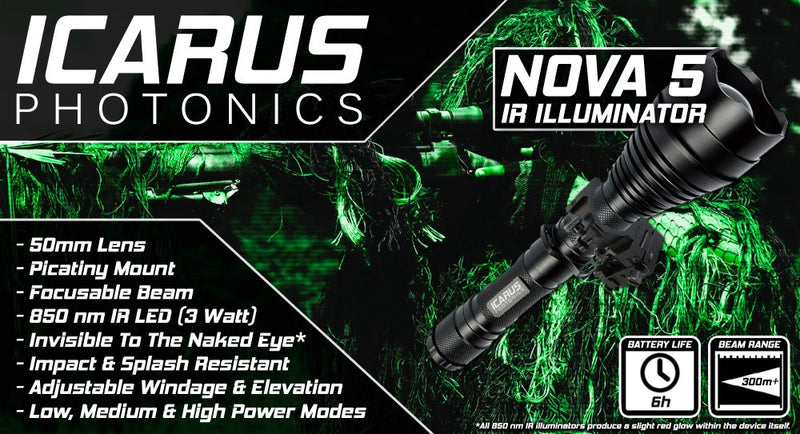 IR illuminator for night vision,
Up to 300 m range,
850 nm wavelength (Invisible to the naked eye*),
Focusable beam,
50 mm lens,
Adjustable Windage and Elevation mount,
Works with all night vision
DESCRIPTION
The Icarus Photonics Nova 5 (850 nm) IR illuminator is a high power IR illuminator which works with all night vision devices (Gen 1, Gen CORE, Gen 2, Gen 3, Digital). The Icarus Nova 5 features a focusable 50 mm lens allowing it to focus to the maximum level and give an extreme range. It includes a Picatinny mount with adjustable Windage and Elevation settings so that you can aim the IR directly at your target when viewing at long ranges.
FEATURES
Up to 300 m range (depends on the type of night vision used)
850 nm LED (Invisible to the naked eye*)
Focusable 50 mm Lens for short and long-range illumination
Works with all types of night vision
Adjustable mount with Windage and Elevation
Picatinny Rail
Extendable battery compartment (Uses 1x or 2x 18650 batteries)
SPECIFICATIONS
| | |
| --- | --- |
| Range | Up to 300 m (depends on type of night vision used) |
| Wavelength | 850 nm |
| Lens Diameter | 50 mm |
| Night Vision Compatibility | Digital, Gen 1, Gen 2, Gen 3 |
| LED Type | Osram SFH 4715AS IR LED |
| LED Glow | Low red glow |
| Battery | 1x or 2x 18650 Rechargeable Li-ion Batteries |
| Run Time | up to 6 Hours |
PACKAGE CONTENTS
Nova 5 IR illuminator
Adjustable Windage and Elevation mount
18650 Battery charger
18650 Li-ion Battery (2600 mAh)
Image Disclaimer: Images are intended for illustrative purposes only and do not form part of any contract or warranty as to what you are purchasing. This transaction/purchase is subject to the confirmation of price and product by Karoo Outdoor Company (Pty) Ltd. See full Terms and Conditions.