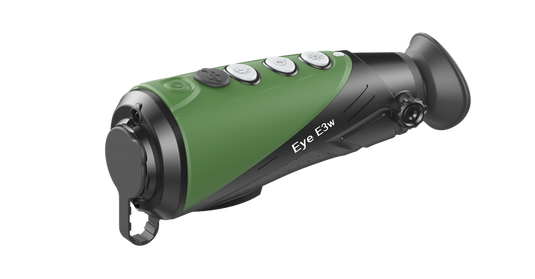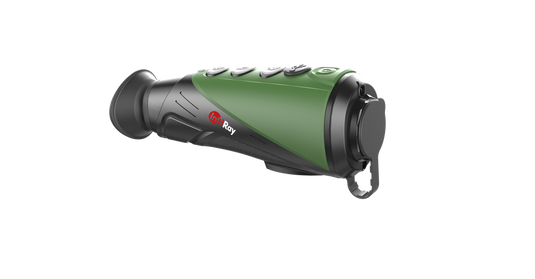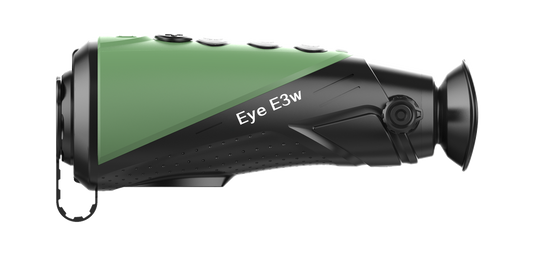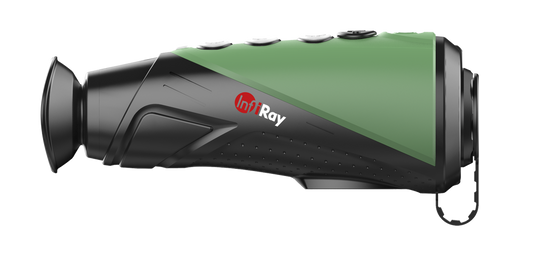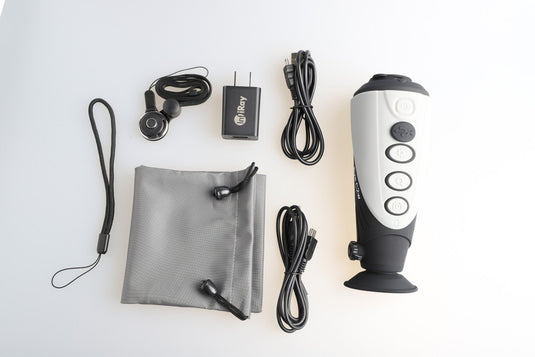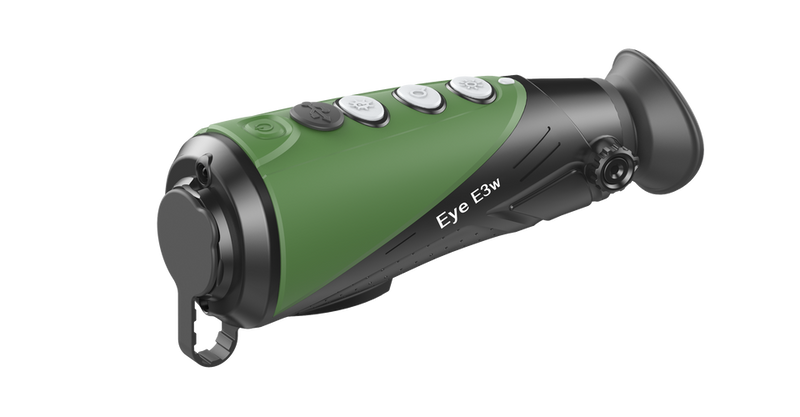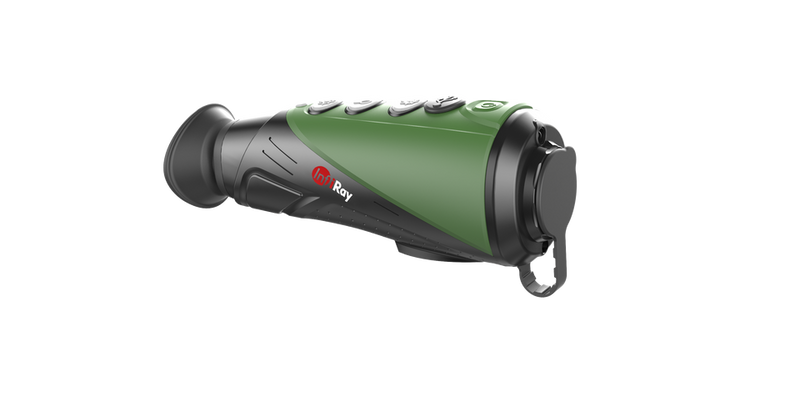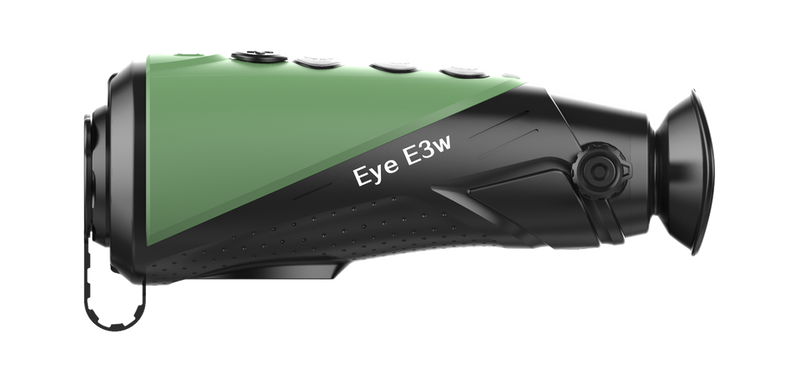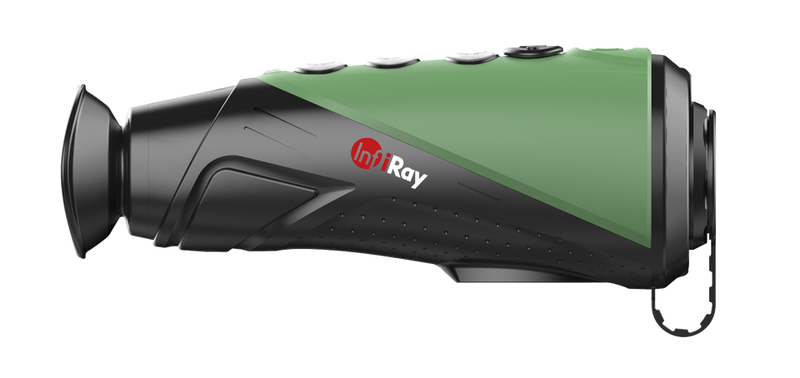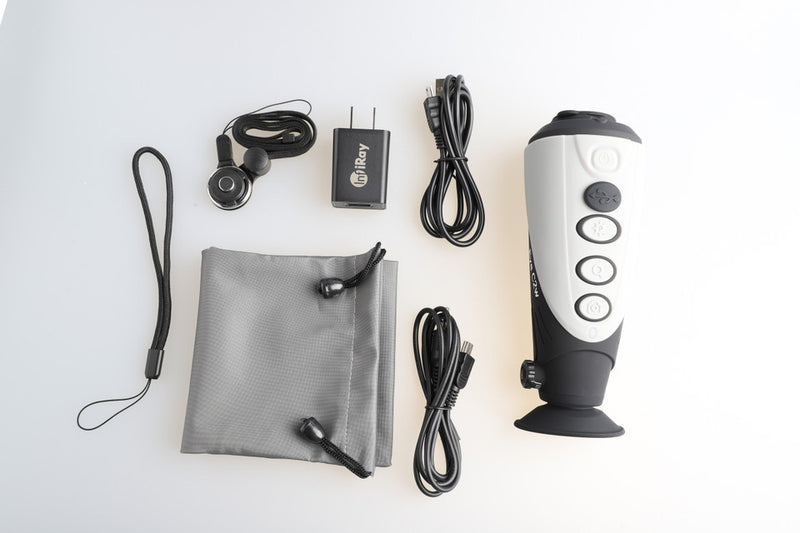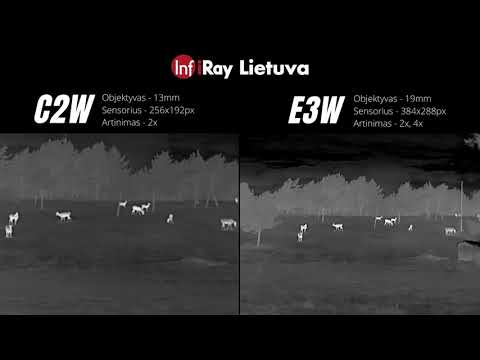 The compact & comfortable design with easy operational features make Eye series thermal imaging monocular an ideal vision for you to observe targets in the dark.
12um Thermal Imaging Sensor

 
Eye V2 series products are rich in models and diversified choices, with two types of pixel sizes-12um/17um, multiple detector resolutions, and different types of lens focal lengths to meet the diverse needs of users.
Compact Size

 

and Lightweight
 Compact size and lightweight ensures privilege in outdoor using and the highest level of comfort and usability. The maximum weight is within 320g.
The Eye V2.0 series is embedded with InfiRay independently developed high-performance VOX detector with the integrated intelligent algorithm, the image details are richer and the contrast is more obvious without overexposed image which enable users to search for the target more easily and quickly.
3s start-up time makes the Eye Series a quickly activated device, which helps to save energy and extend the working hours.
Sufficient Operation Time
Low-power elements used in Eye Series provide an increased operation time. Up to 20 hours operational battery life guarantees you don't have to worry about the power supply throughout the night.
Pocket-Sized Thermal Vision Monocular
The InfiRay EYE series is a pocket-sized thermal vision monocular for exploring the outdoors—at night and in lowlight conditions. EYE reveals your surroundings and helps you to see people, objects and animals over hundreds meters away. Simple to use, with image and video recording, EYE is the perfect companion, whether in the outback or your own property.
A powerful objective lens in combination with a professional grade thermal imaging sensor with NETD <40 mK provides exceptional detection capabilities. An average human-size target can be detected up to a 1300m distance in complete darkness depending on the model.
The 50Hz frame rate guarantees you to capture every moment that you want to catch. Smooth, fluent and crystal clear views offer excellent observation for all your outdoor adventures.
Friendly Electrical Interface
The EYE is designed with ease-of-operation in mind. The monocular can be connected to the PC via a USB cable or to mobile devices based on Android and iOS such as smartphone or tablet, which allows user to watch the real-time video, take picture and record video. Internal menu items and options are displayed on a contrasting gradient substrate so you can keep an eye on settings without losing sight of your objective.
When it is necessary to temporarily stop observation, you can apply a standby function through a shortpress of the power button. It provides the necessary level of stealth (no light from the eyepiece of the device) between observation sessions as well as reduce battery consumption. A reactivation of the display is instant and requires no additional start up time, so you can instantly resume your observation.
Compact Size And Lightweight
The Eye series has a very compact size and is extremely lightweight,which is important to most outdoor users. It also ensures the highest level of comfort and usability.
Picture-in-Picture Function
Picture-in-Picture Function improves accuracy by providing a 2x magnified image of the reticle area at the top of the display. It helps to magnify the target while retaining the rest of the field of view visible. 
The Eye V2 series provides 5 color palettes to achieve true color temperature mapping, including "white hot", "black hot", "red hot", "pseudo" and "hot target highlight". Switching between different color palettes is extremely simple and fast. Among them, the hot target highlight mode can make the high temperature target more obvious by improving the contrast between the highlight target and the surrounding environment
 

Built-in Video Recorder and WiFi Connection
16GB memory is available for C2W/E3W, which can meet 40,000+ photos or 24 hours of continuous video recording, as much as possible to keep you the excitement of every moment of hunting. The built-in WiFi module allows 4 connections simultaneously.