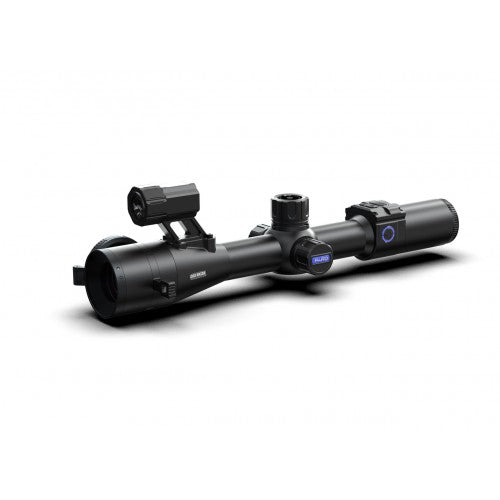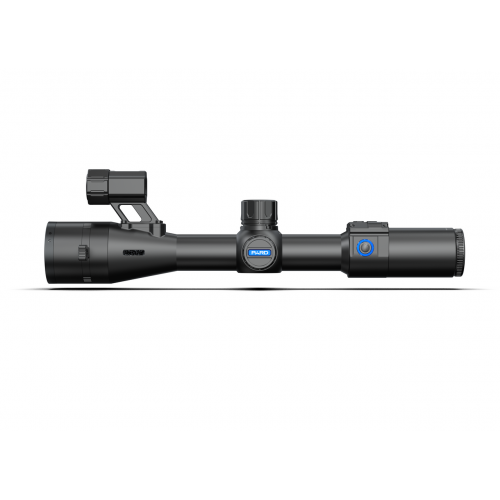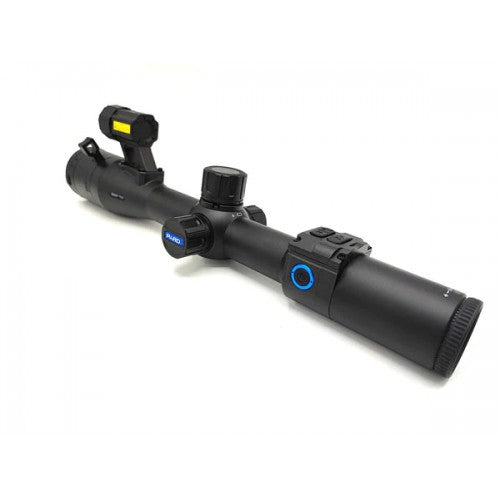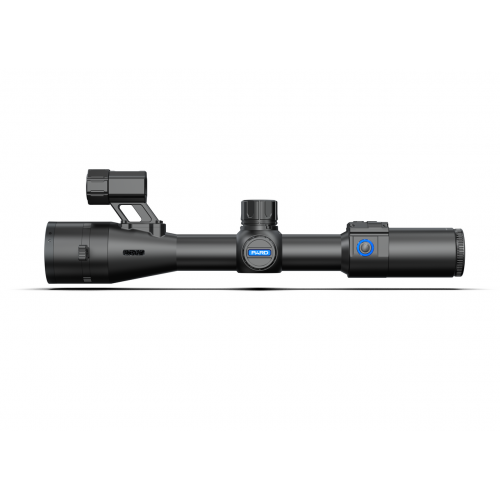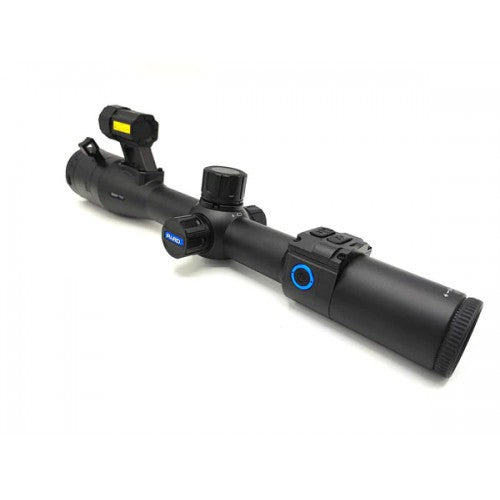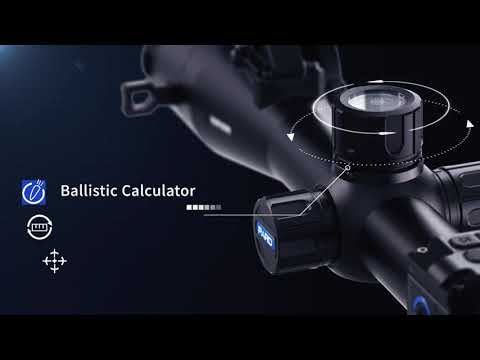 The DS3 has a traditional day scope exterior, but it is a multifunctional day and night scope with cutting-edge 
technology. DS3 stays one step ahead of the competition by being the first to use a new 800 x 800 Circular LTPS display. 
This results in higher picture resolution when combined with a highly sensitive CMOS 0.001 low lux image sensor. Users 
can select a resolution of 2560 x 1440 (2K) or 1920 x 1080. With a ballistic calculator and a 1200yds, users can 
improve their accuracy and hunt smarter with smart technology.
Specifications
Technical Data
Display Type (px)
2560*1440
Focusing Range (m)
5m-∞
Video Resolution (px)
1920*1080
IR Wave Length (nm)
850nm/950nm
IR Illumination Distance (m)
350m
Frame Rate (fps)
30fps
Transmision
Wifi / HDMI
Charging Port
USB Type C
Storage Type
Micro SD
Battery
18650*1
Water Resistance
IP67
Weight Without Battery (g)
680g
Dimensions LxWxH (mm)
L350mm*W88mm*H95mm(W/O Long Eyepiece) L410mm*W88mm*H95mm(W/ Long Eyepiece)
Eye Relief (mm)
100mm
Sensitivity (lux)
0.001 lux
Ballistic Calculator
Yes
PIP
Yes
Self-Motivate Recording
Yes
Digital Zoom
2x
Pixel Size (um)
2.9um
Image Engine
Pard VLEA
Optical Magnification(x)
4x/5.6x
Continuous digital zoom(x)
4-8x/5.6x-11.2x
Display Resolution
800*800
Recoil Power
1000G