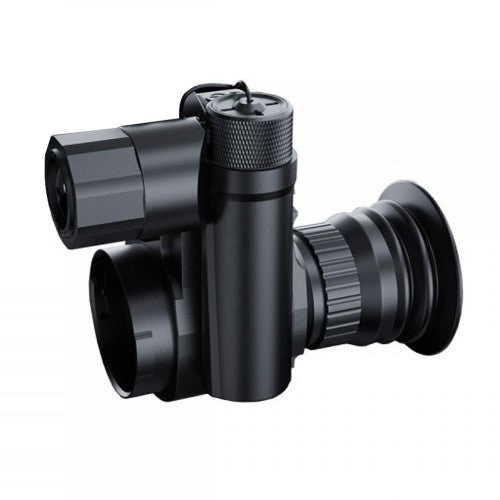 The new Pard NV007SP model builds on the success of the NV007S model, with enhanced features and performance.
Now featuring a new higher resolution 2560 x 1440 2k sensor for improved image detail and sharpness.
The optional extra mount system is now redesigned with a quick release mounting bayonet.
The Pard NV007SP retains the same ultra short design housing and IP67 waterproof rating to operate in all weather scenarios.



Specifications

| | |
| --- | --- |
| Focusing Range (m) | 3cm-∞ |
| Photo Resolution (px) | 2592*1944 |
| Video Resolution (px) | 1920*1080 |
| IR Wave Length (nm) | 850/940 |
| IR Illumination Distance (m) | 350m |
| IR Power (W) | 5 |
| Frame Rate (fps) | 30 |
| Charging Port | USB Type-C |
| Storage Type | Micro SD |
| Battery | 18650 |
| Adapter Size (mm) | 45/48 |
| Image Sensor (px) | 2550*1440 |
| Eye Relief (mm) | 25 |
| Sensitivity (lux) | 0,001 |
| Self-Motivate Recording | Yes |
| Digital Zoom | 1-3.5 |
| LRF Max Distance (m) | 1097 |
| Optical Magnification(x) | 4 |
| Continuous digital zoom(x) | 4-14 |
| Objective Lens{mm) | 22.5 |
| Field of View (H) | 22° |
| Field of View (V) | 12° |
| Field of View (D) | 25° |