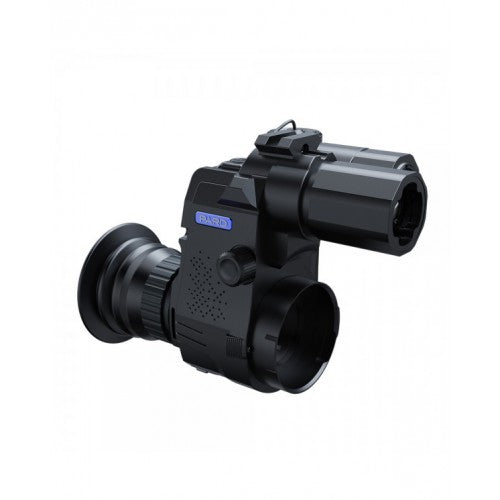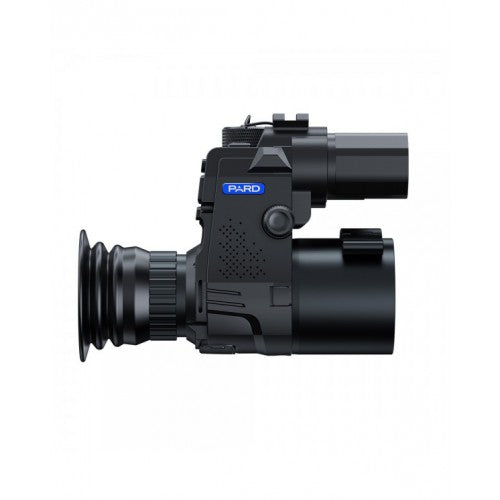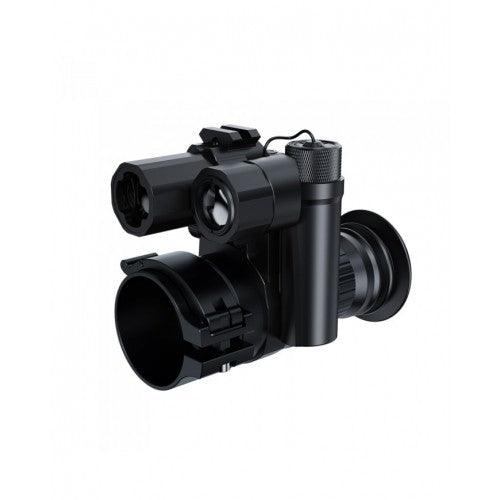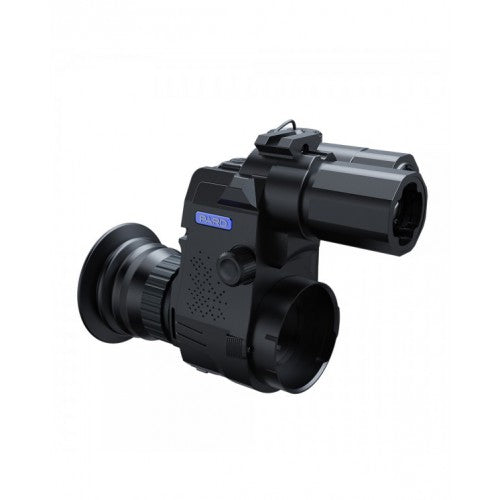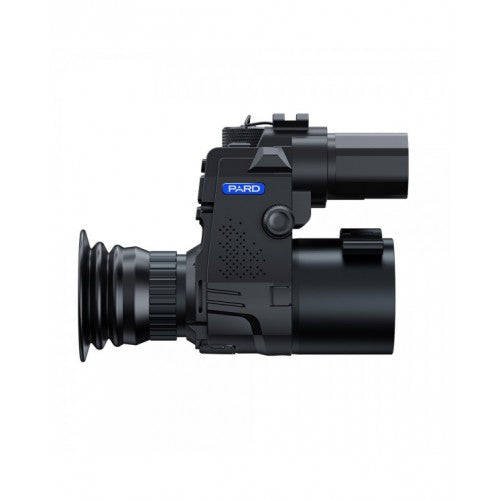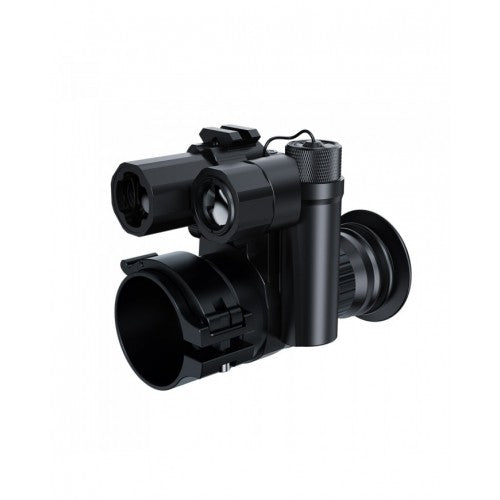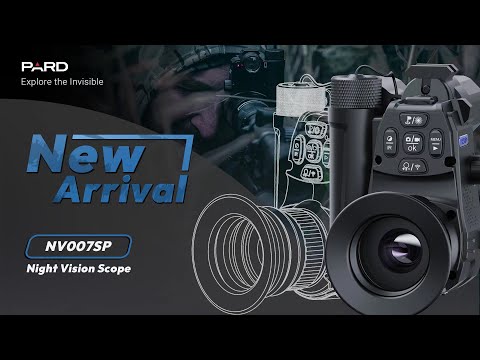 Note Of Caution:
Please insure the hight from the centre of the scope to the top of the turret does not exceed 43mm (As demonstrated in the image below). If it is higher the turret will impede with the function of the Laser Range Finder. 

The new Pard NV007SP LRF model builds on the success of the NV007S model, with enhanced features and performance.
Now featuring a new higher resolution 2560 x 1440 2k sensor for improved image detail and sharpness.
The mount system is now redesigned with a quick release mounting bayonet.
The Pard NV007SP LRF retains the same ultra short design housing and IP67 waterproof rating to operate in all weather scenarios. The new 1200 yard LRF system allows rangefinding out to extreme distances.
A new position adjustable IR system is not integrated with uprated 350M distance viewing capability.
Specifications
| | |
| --- | --- |
| Focusing Range (m) | 3cm-∞ |
| Photo Resolution (px) | 2592*1944 |
| Video Resolution (px) | 1920*1080 |
| IR Wave Length (nm) | 850/940 |
| IR Illumination Distance (m) | 350m |
| IR Power (W) | 5 |
| Frame Rate (fps) | 30 |
| Charging Port | USB Type-C |
| Storage Type | Micro SD |
| Battery | 18650 |
| Adapter Size (mm) | 45/48 |
| Image Sensor (px) | 2550*1440 |
| Eye Relief (mm) | 25 |
| Sensitivity (lux) | 0,001 |
| Self-Motivate Recording | Yes |
| Digital Zoom | 1-3.5 |
| LRF Max Distance (m) | 1097 |
| Optical Magnification(x) | 4 |
| Continuous digital zoom(x) | 4-14 |
| Objective Lens{mm) | 22.5 |
| Field of View (H) | 22° |
| Field of View (V) | 12° |
| Field of View (D) | 25° |