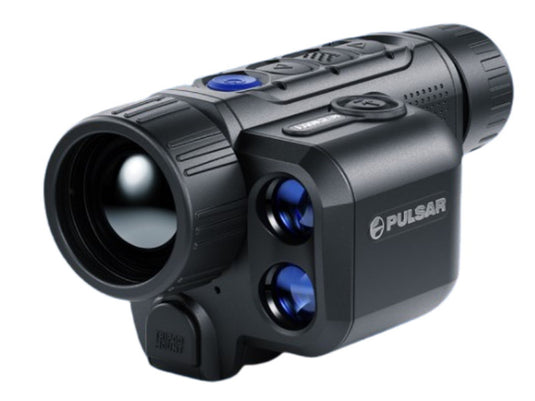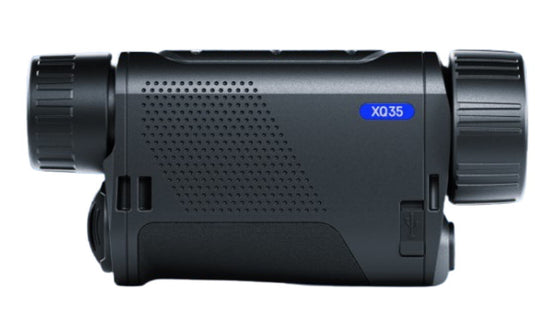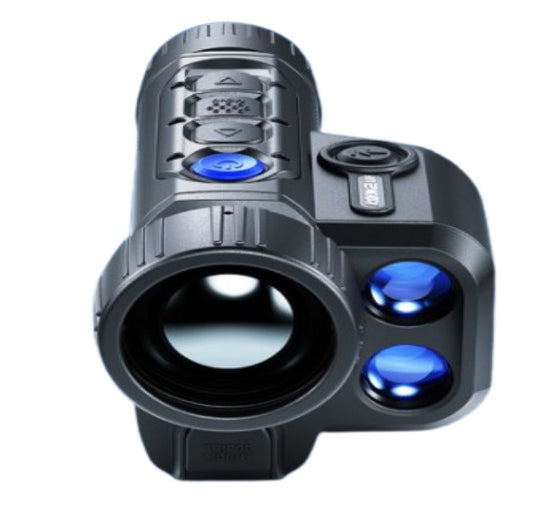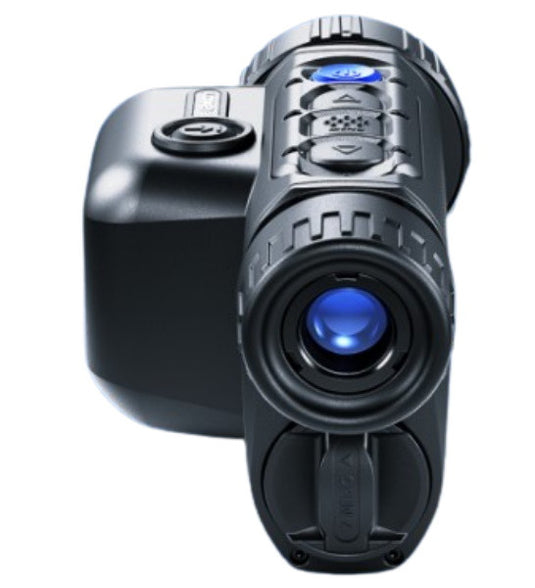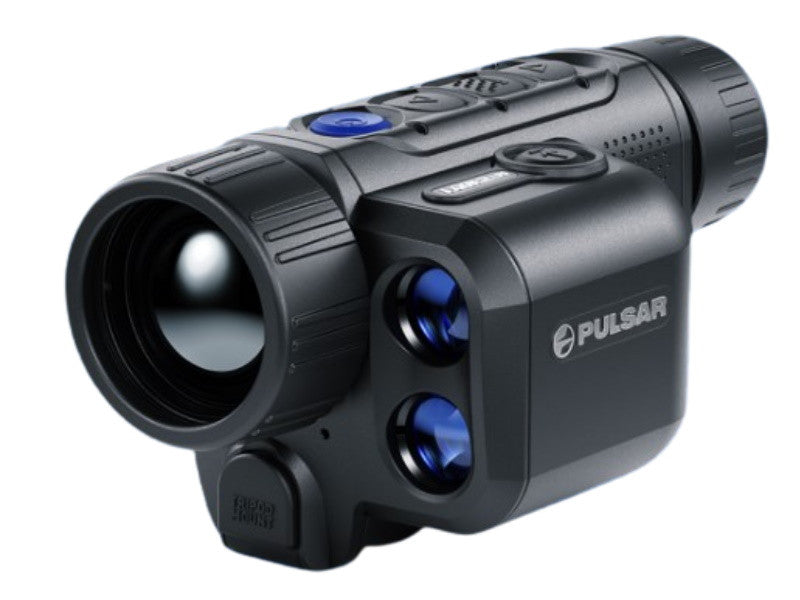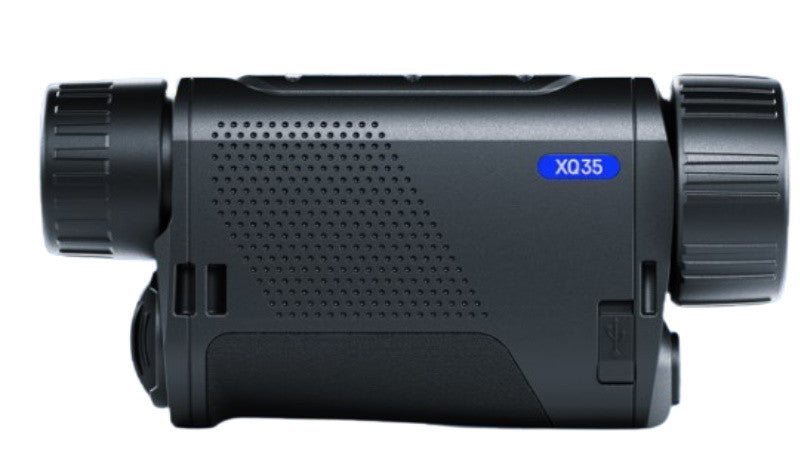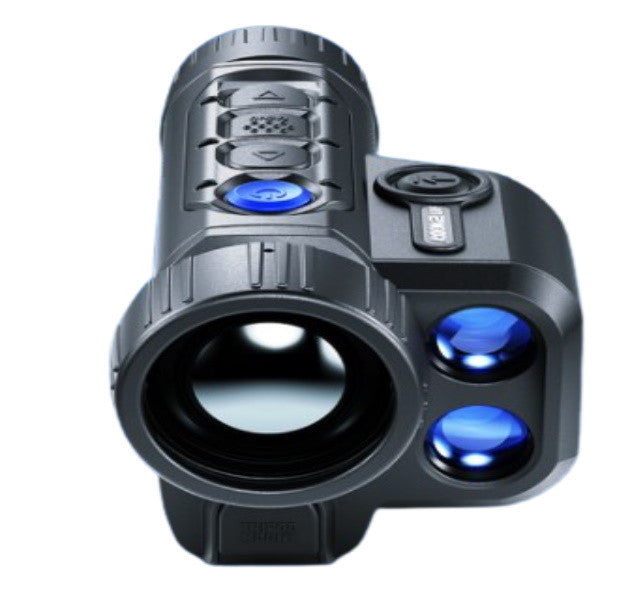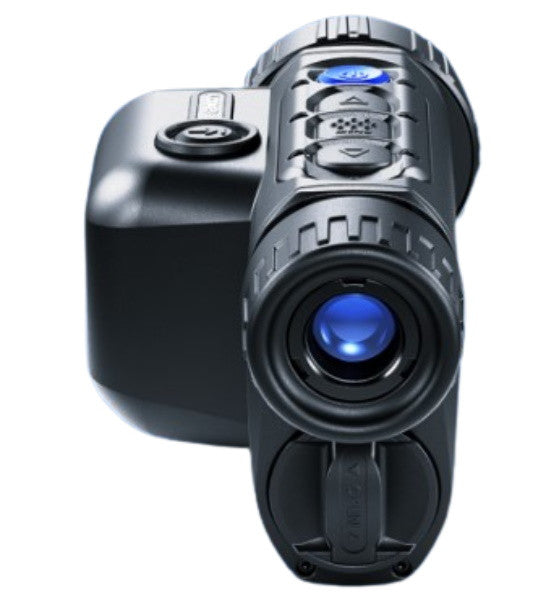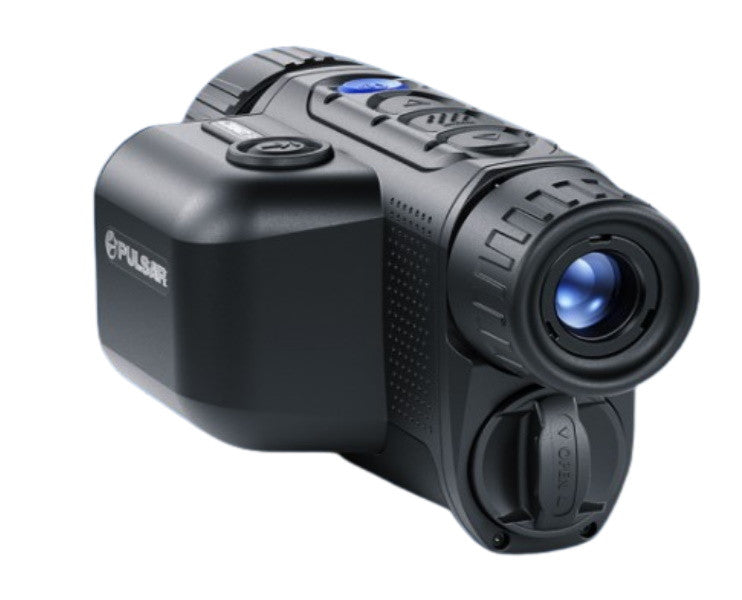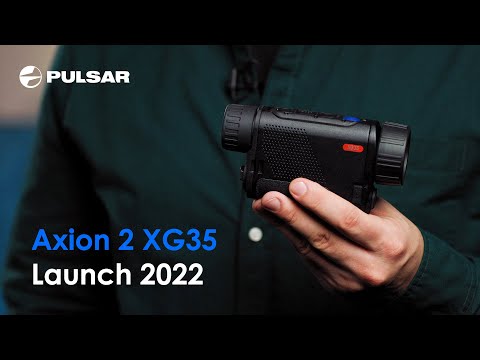 Enhanced image processing algorithms

High-quality reinforced magnesium alloy housing

Extended battery life
Description
Want to have a step-up when hunting, then look no further than the Pulsar Axion 2 LRF XG35 Thermal Imaging Monocular.

The Pulsar Axion 2 LRF Thermal Imaging Monocular uses a new approach to image optimisation depending on the purposes and conditions of observation and provide high-quality rendering of both target objects and background. This monocular features three levels of signal amplification in combination with a connected smoothing filter and fine brightness and contrast adjustments give the hunter great opportunities for long-range detection of the animal under different weather and temperature conditions and determining its trophy qualities.

The Pulsar Axion 2 LRF Thermal Imaging Monocular is designed for constant, often hard use with a magnesium alloy housing is light and strong at the same time. The housing reliably protects the internal components of a thermal imaging device from shocks, drops, moisture, heat or cold. At the same time, a metal housing effectively removes the heat from electronics, minimizes image noise and increases consistency of the device operation during long-term observation.

Battery life is very important that why the device features a high-capacity APS5 rechargeable battery provides up to 11 hours of continuous operation of the thermal imaging device on a single charge. The battery can be removed from a battery housing and replaced with a new one in seconds. The battery is charged in a special charger or inside the device from a PC, household power system or power bank via USB-C. The same sources are used for external power supply of a thermal imaging device.

In Axion 2 XQ thermal imagers, the standard smartphone connection frequency range via a 2.4 GHz WiFi channel is complemented with an effective 5 GHz range. The 5 GHz connection offers better bandwidth, a faster data transfer rate, noise immunity and improved connection stability, resulting in more productive and easier operation of the thermal imager with a smartphone.


Any hunter knows understanding the target distance is an essential factor in making the right decisions. A built-in laser range finder with a range of up to 1 kilometre allows you to measure distances in single measurements and continuous scanning modes with an accuracy of 1 meters for quick and error-free assessment of the situation.
Features
Enhanced image processing algorithms
High-quality reinforced magnesium alloy housing
Extended battery life
Improved Wi-Fi connectivity with 2.4 / 5 GHz waveband support
Fast aperture lens
Long-distance laser range finder
Highly-sensitive European-made Lynred sensor
Built-in photo and video recorder
1300 m detection range
Variable magnification from 2x to 8x
Field of view over 10 degrees
A selection of 8 colour palettes
Distant operation and firmware update from smartphone via Stream Vision 2 App
Pocket-sized dimensions and light weight
High-contrast AMOLED Display
Fast start-up
IPX7 Fully Waterproof
Specifications
Main
Sensor
640x480 pix. @ 12 m (NETD
Objective lens
F35/1.0
Magnification, x
2.5 20 (x8 zoom)
Field of view (HxV), degrees / m@100m
12.5x9.4 / 21.9x16.4
Detection Range
1750m
Sensor
Type
Uncooled
Resolution
640 x 480 pixels
Pixel Pitch
12m
NETD
Frame rate
50Hz
Optics
Objective lens
F35/1.0
Magnification
2.5 20x
Field of view (HxV), degrees / m @ 100 m
12.5x9.4 / 21.9x16.4
Eye relief
14mm
Display
Type
AMOLED HD
Resolution
1024 x 768 pixels
Range Performance
Detection Range
1750m
Laser Range Finder
Safety class for laser equipment according to IEC 60825-1:2014
1
Wave Length
905nm
Max. Measuring Range
1000m
Measurement Accuracy
+/- 1
Video Recorder
Video / Photo Resolution
1024 x 768 pixel
Video / Photo Format
.mp4 / .jpg
Built-in Memory
16gb
WI-FI
Wireless Protocol
Wi-Fi
Wireless Standard
IEEE 802.11 b/g/n/AC
Frequency
2.4 / 5 GHz
Environmental Characteristics
Degree of protection, IP code (IEC60529)
IP7 (waterproof)
Operating Temperature Range
-25 +40 degree Celsius
Connection Compatibilities
Mount, Type
1/4"
Supported Application
Stream Vision 2
Power Supply
Output Voltage
3.0 4.2V
Battery type
APS 5 Li-ion Battery Pack
Capacity
4900mAh
Operating Time On Battery Pack (at t22C), h
7
External Power Supply
5 V, 9 V (USB Type-C)
Weight and Size
Body Material
Magnesium alloy
Dimensions
152mm x 74mm x 75mm
Weight
0.35kg
Warranty
This comes with a 3 year warranty from Pulsar.