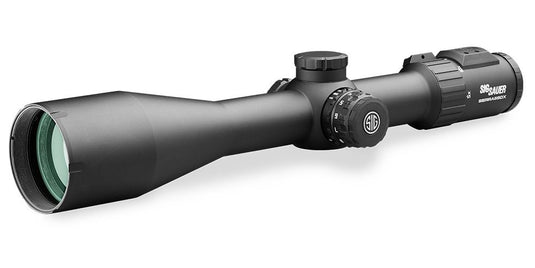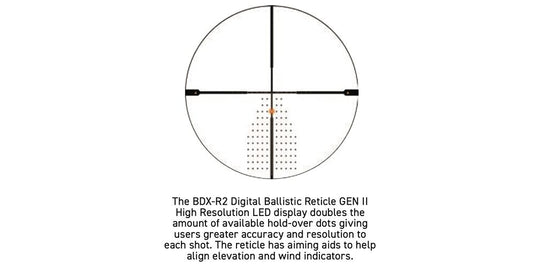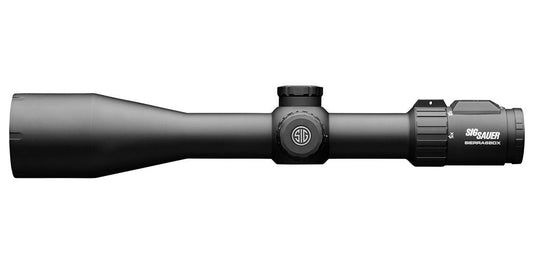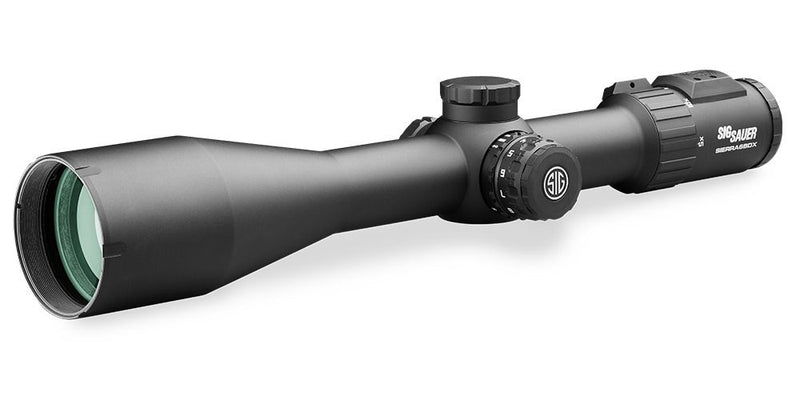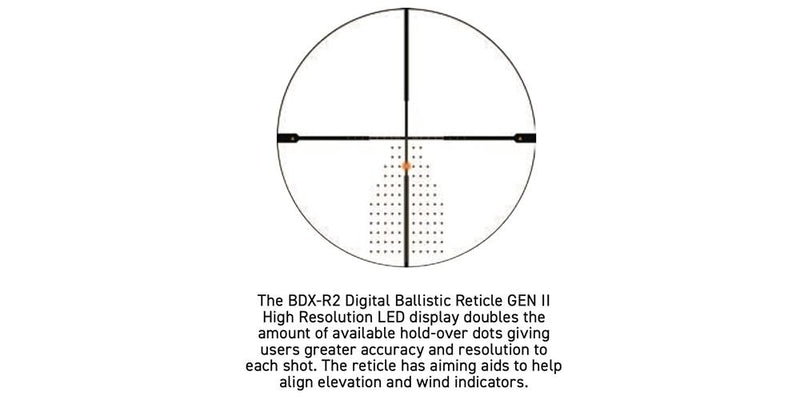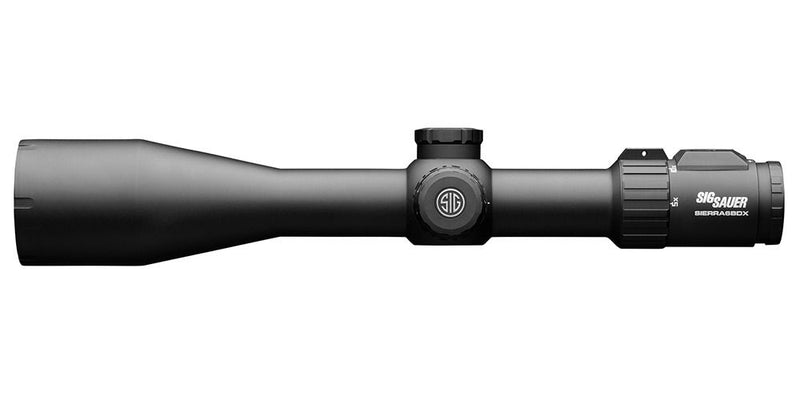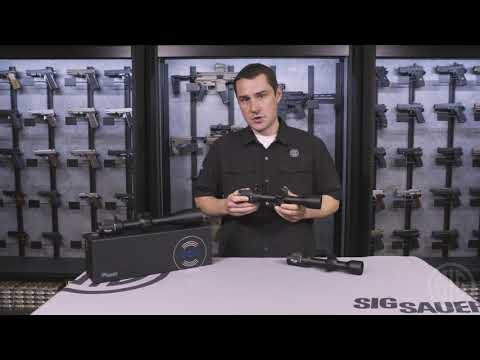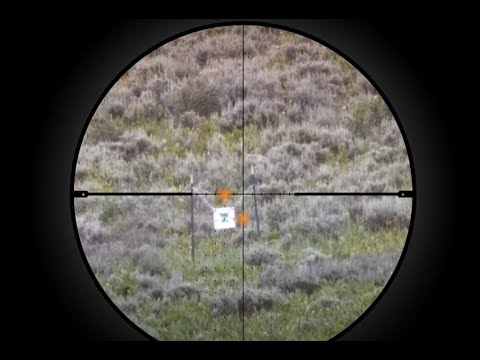 Compact and lightweight and designed for ultra-lightweight rifle, shotgun, muzzleloader and crossbow configurations.
Sig Sauer Sierra 6 BDX SFP 5-30x56 Rifle Scope.

 
Compact and lightweight and designed for ultra-lightweight rifle, shotgun, muzzleloader and crossbow configurations. Built upon SIERRA3 award-winning technology, and the SIG SAUER® BDX Ballistic Data Xchange technology, the SIERRA6 family of riflescopes provides the hunter or marksmen with an intelligent auto-holdover specific to their ballistics, target, and environment. Pairing a SIERRA6 to a BDX equipped rangefinder allows users to bring the capability of Applied Ballistics® into the field without the need for a mobile device.
Features
Integrated BDX Ballistic Data Xchange 2.0 with Up to 95% Light Transmission
Advanced HDX® 6x Optical System
Automatic Hold-over Dot on a Digital Focal Plane
Ballistic Profiles Compatible with Centerfire, Muzzleloader, and Crossbow Platforms
Innovative KinETHICTM Kinetic Energy Transfer Indicator for Ethical Shots
Dependable Waterproof and Fog-Proof Performance (IPX-7 for Complete Immersion up to 1 Meter)
Argon Purged for an Enhanced Lifetime of Performance
LevelplexTM with Auto Levelplex Mode
HDX™
Advanced optical systems comprising both High Definition (ED) and High Transmittance (HT) glass for ultra-high resolution, optical performance and light transmission.
LENSHIELD
Proprietary Mil-Spec oleophobic coating that sheds water, oil, and gunk to ensure a clean sight image at all times.
MOTAC™
Activated through motion sensing technology, MOTAC immediately powers up illumination when it senses motion and powers down when it does not in order to extend battery life.
LEVELPLEX
The LevelPlex digital anti-cant system utilizes an integrated digital level with cant indicators located inside of the riflescope. 6 times more accurate than a typical bubble level, LevelPlex allows the shooter to remove unwanted cant from the system to +/- 0.5° of accuracy.
KinETHIC™ Kinetic Energy Indicator
Allows a hunter to set a threshold in either ft-lbs or fps for the ethical harvest of game animals. BDX will compute distance ranged and indicate when you drop below the user-set threshold for energy or speed of bullet on target.
STEALTH ID
Electro-Optics industrial design inspired by our legendary firearms; deflection armor trapezoidal surfacing breaks up the shape and visibility of the optic along with pistol slide serrations and grip checkering to add function to the form of all SIG SAUER electro-optics.

SPECTRACOAT
Highly efficient, ultra-wide broadband, anti-reflection lens coatings reduce surface reflections to extremely low levels across the entire visible spectrum providing superior light transmission.
LENSARMOR
Abrasion-resistant lens coatings for extreme durability ensure the lenses on your scope will stay sharp, bright, and clear.

INFINITE GUARANTEE
SIG SAUER Electro-Optics are guaranteed forever. It's an unlimited lifetime guarantee.
Unlimited Lifetime Guarantee
Fully Transferable
No Warranty Card Required
No Receipt Required
No Time Limit Applies
No Charge
Product Specification
| | |
| --- | --- |
| Tube Diameter | 34mm |
| Magnification | 5-30 x |
| Objective lens diameter | 56 mm |
| No. reticles available | 1 |
| Waterproof | Yes |
| Fogproof | Yes |
| Exit pupil diameter | 8.1-1.9 mm |
| Field of view | 7-1.2 m/100m |
| Max. elevation/windage adjustment range | 60 m/100m |
| Illuminated reticle | No |
| Weight | 862 g |