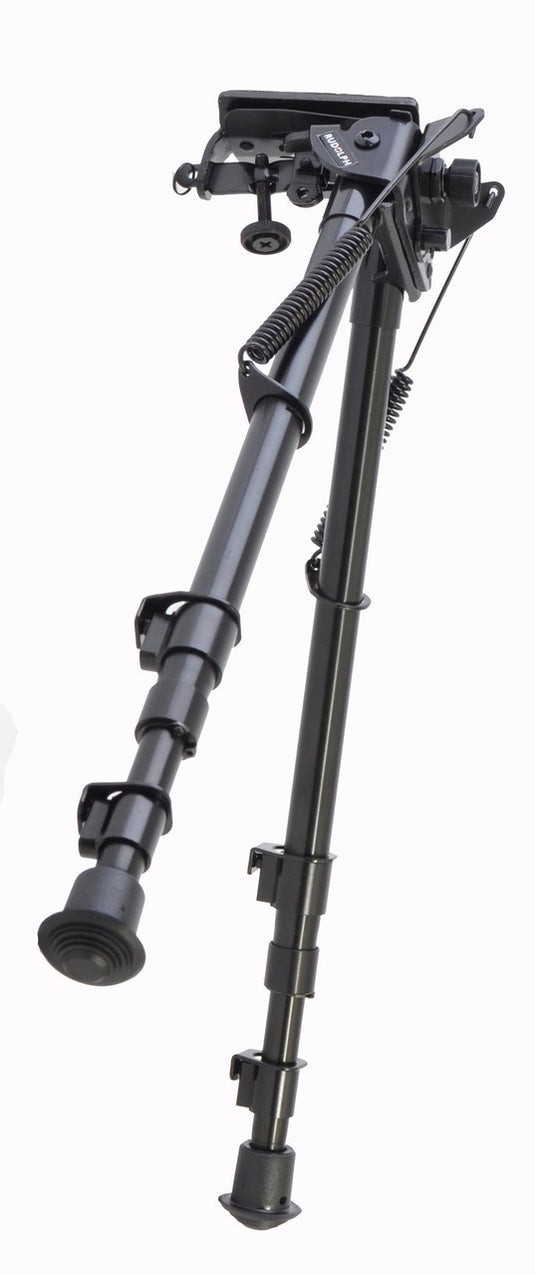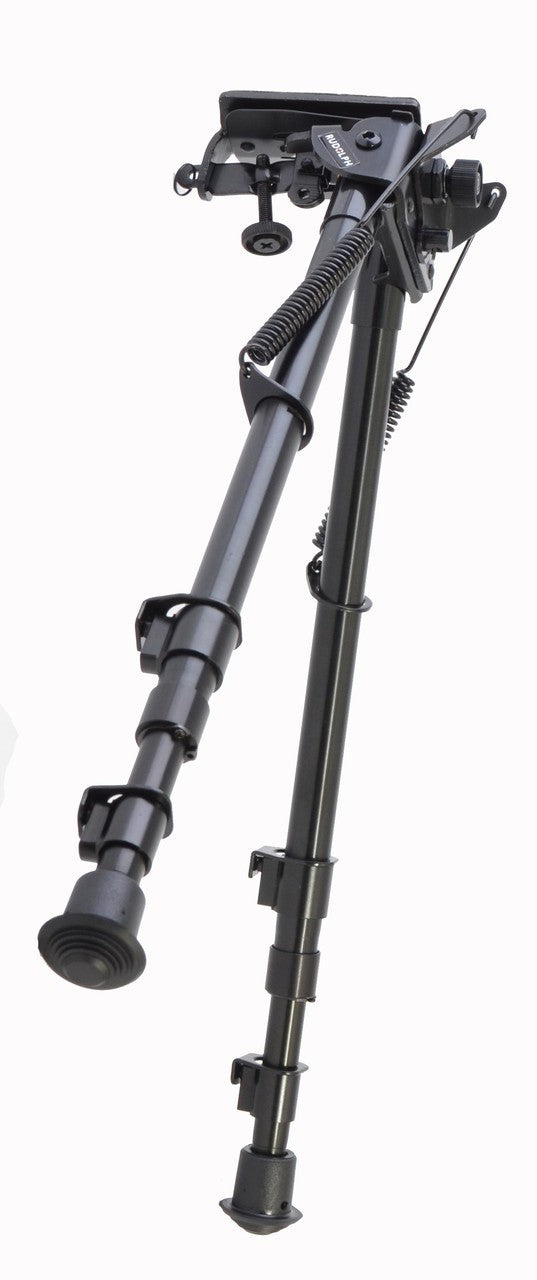 The Rudolph 13" - 27" Black Aluminium Swivel Pivot Bipods with adjustable, spring loaded legs provide a stable shooting suport that attaches to almost any firearm with a sling swivel stud. The lightweight aluminum design, with legs that instantly pop out to the shooting position with a touch of a button, are notched for setting to a specific height. (13-27 Inches) Threre is a sling swivel attachment and legs that swing forward allowing for convenient carry of the rifle. The soft rubber feet provide enhanced stability for optimal accuracy, while the rubber pad protects the rifle's stock.
Specifications
13"-27" Adjustability
Robust and sturdy design
Adjustable spring loaded legs with height notches
Sling swivel attachment
Rubber pad to protect rifle
Enhanced stability for optimal accuracy
Warranty
Rudolph Optics offers a full lifetime warranty on all of the sport optics and a 1 year manufacturer's warranty on all accessories and electronic rangefinders.
If at any time during the guarantee period a Rudolph Optics product is found to have a defect in material or workmanship, Rudolph Optics will, repair or replace it free of charge. Be sure to register your product on the online registration from.