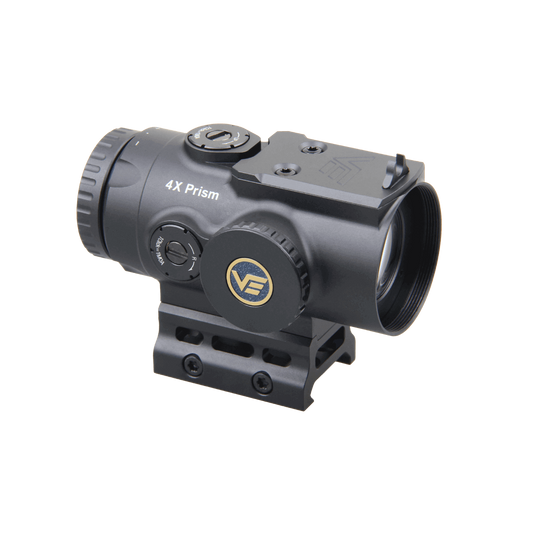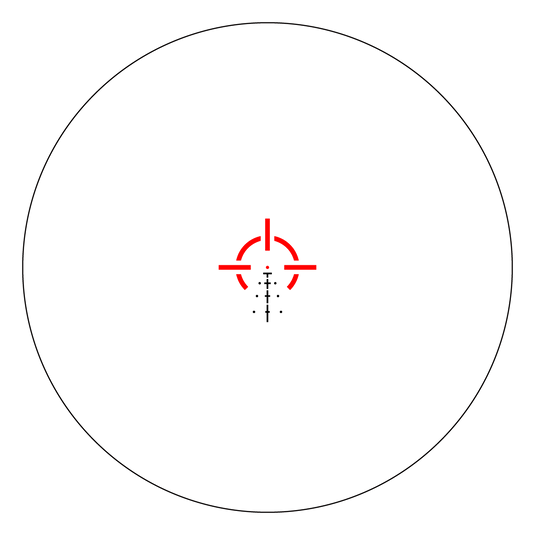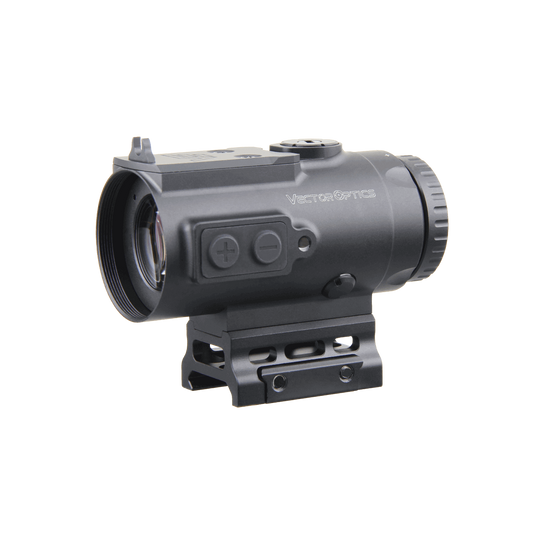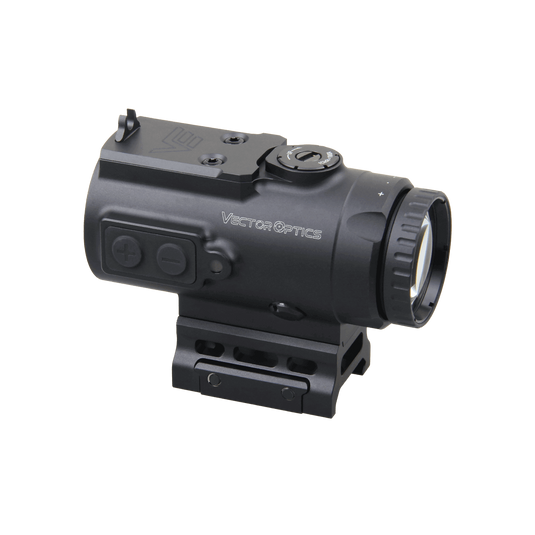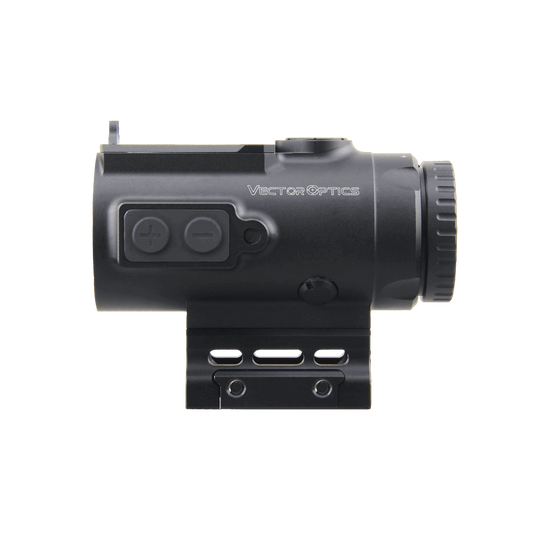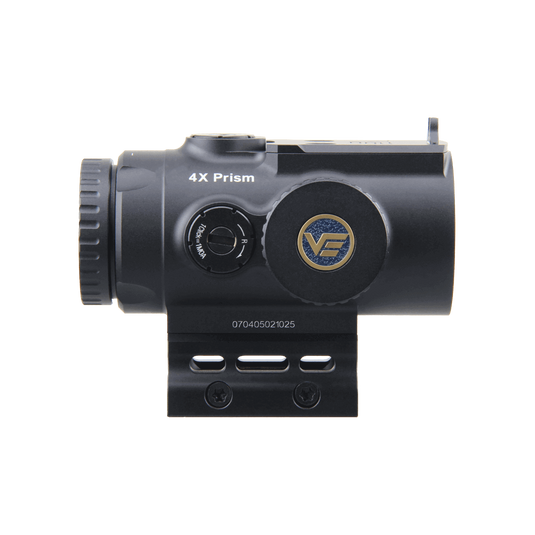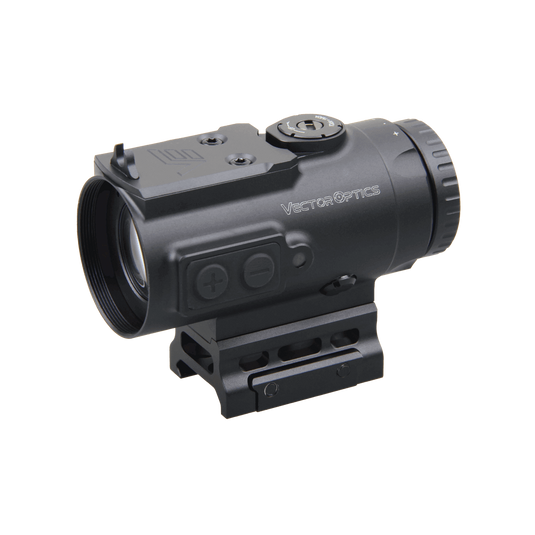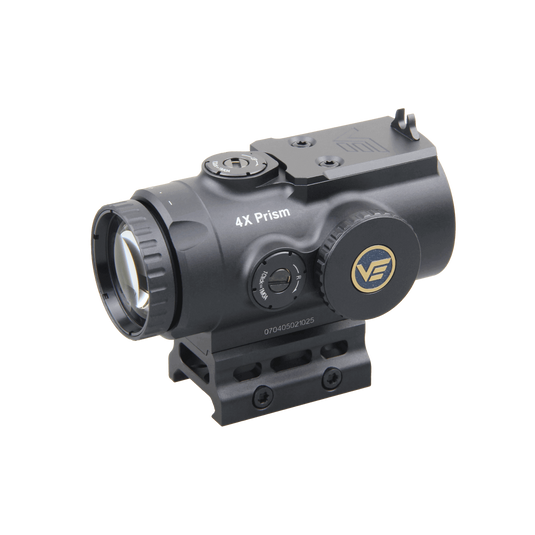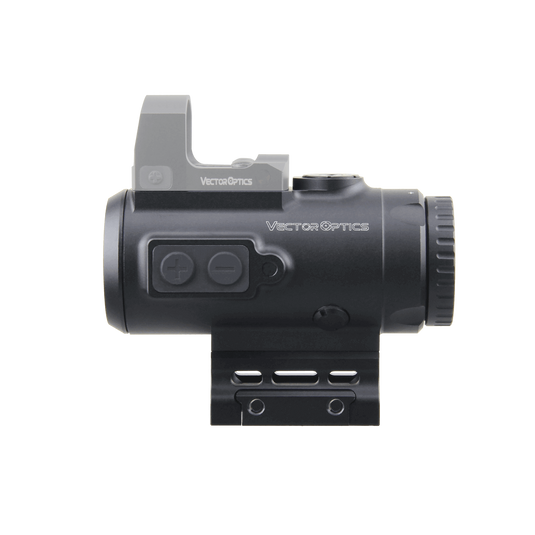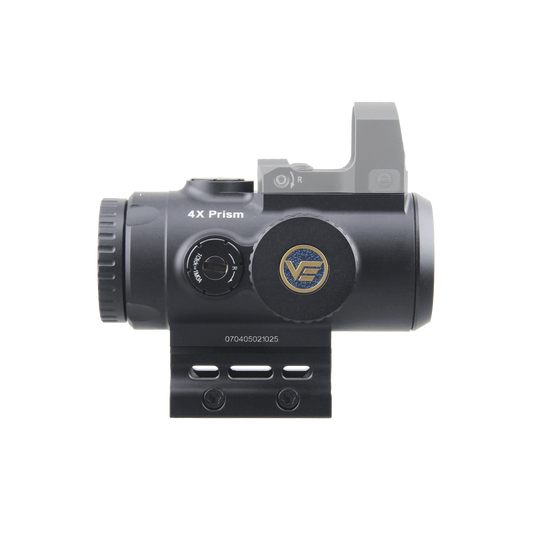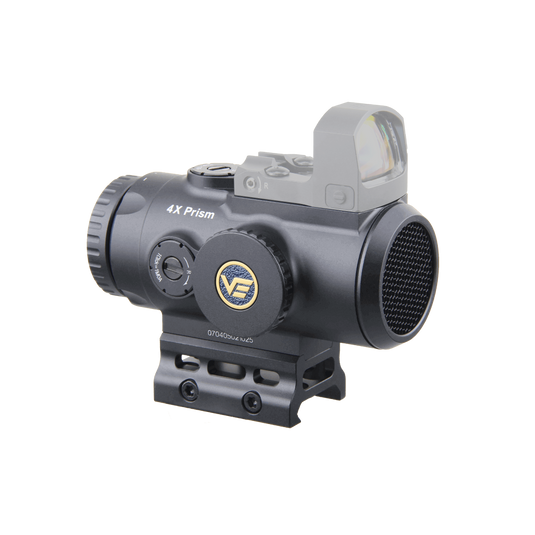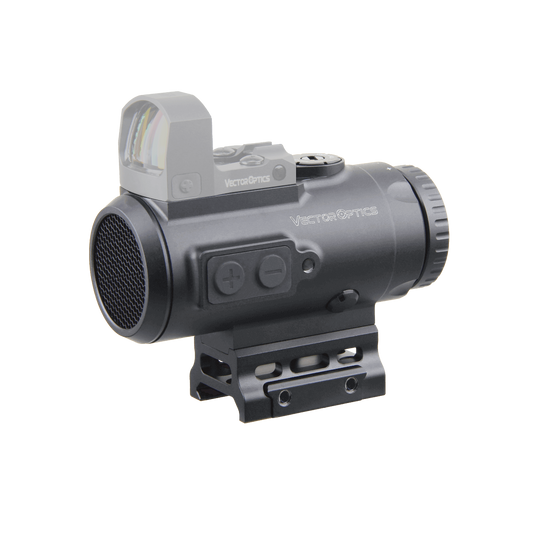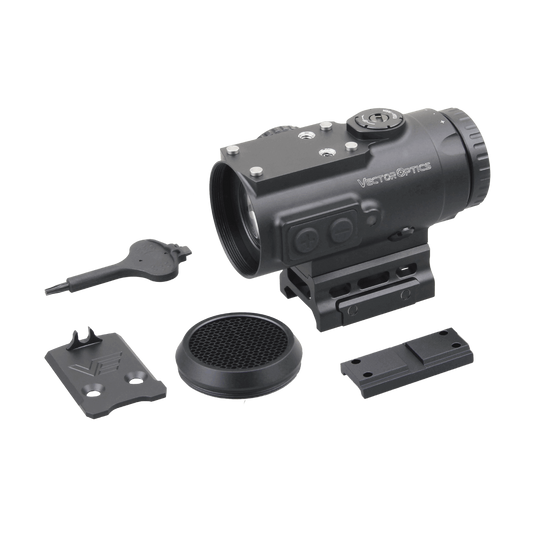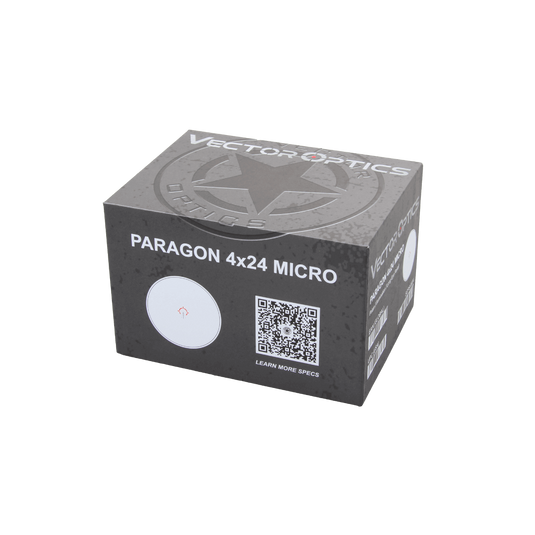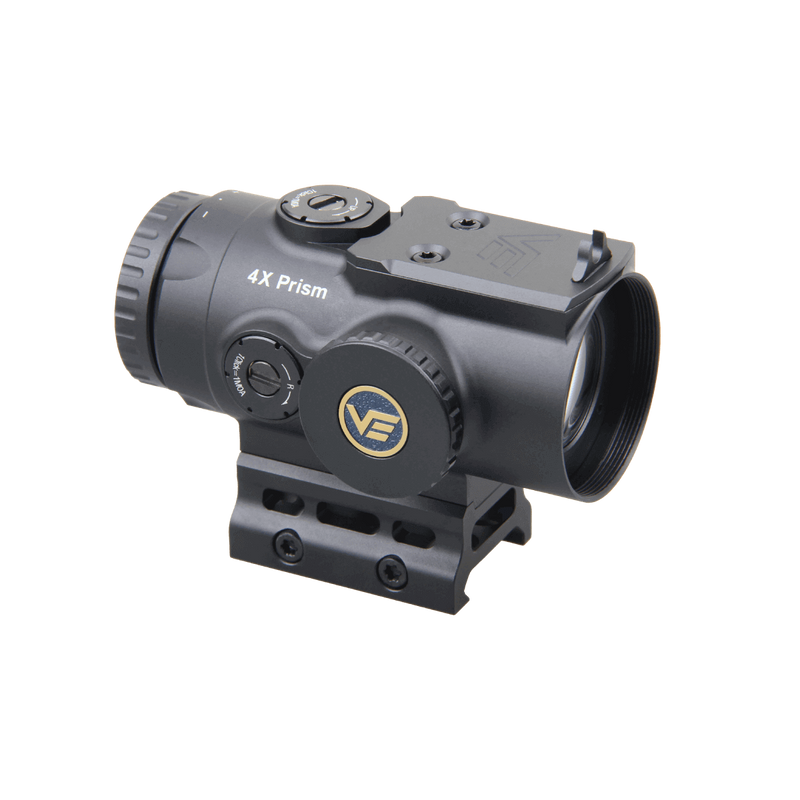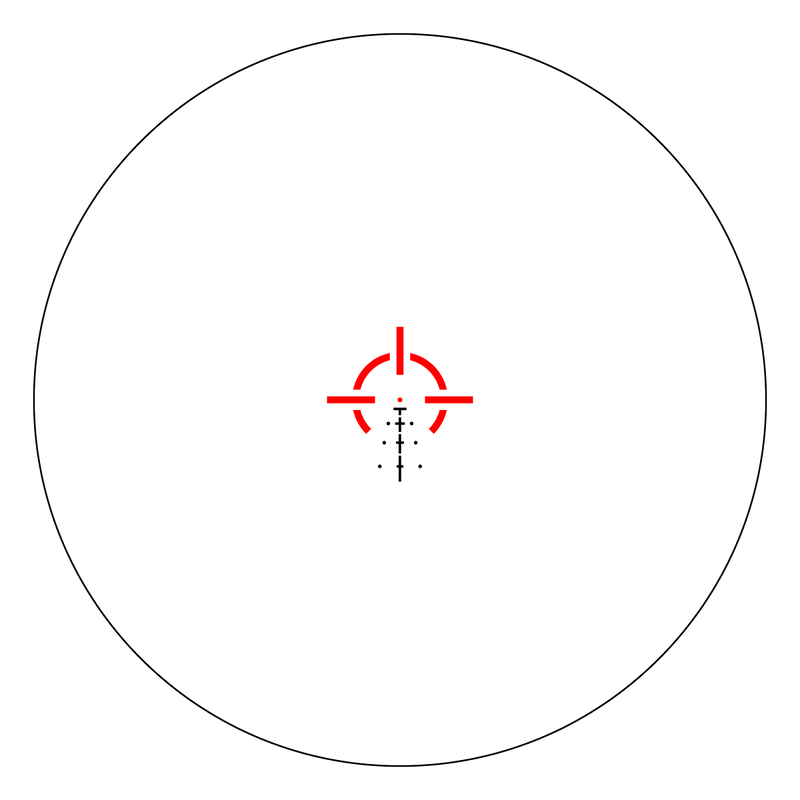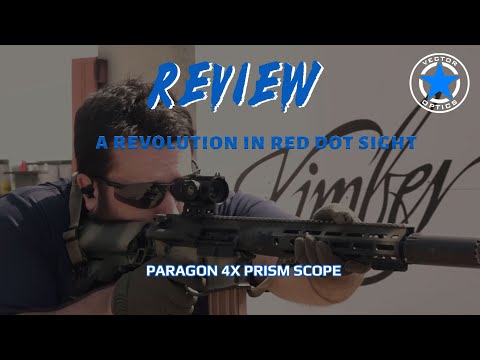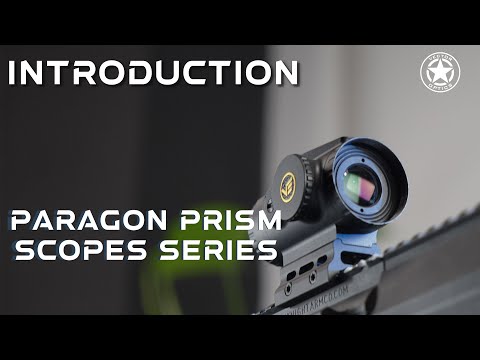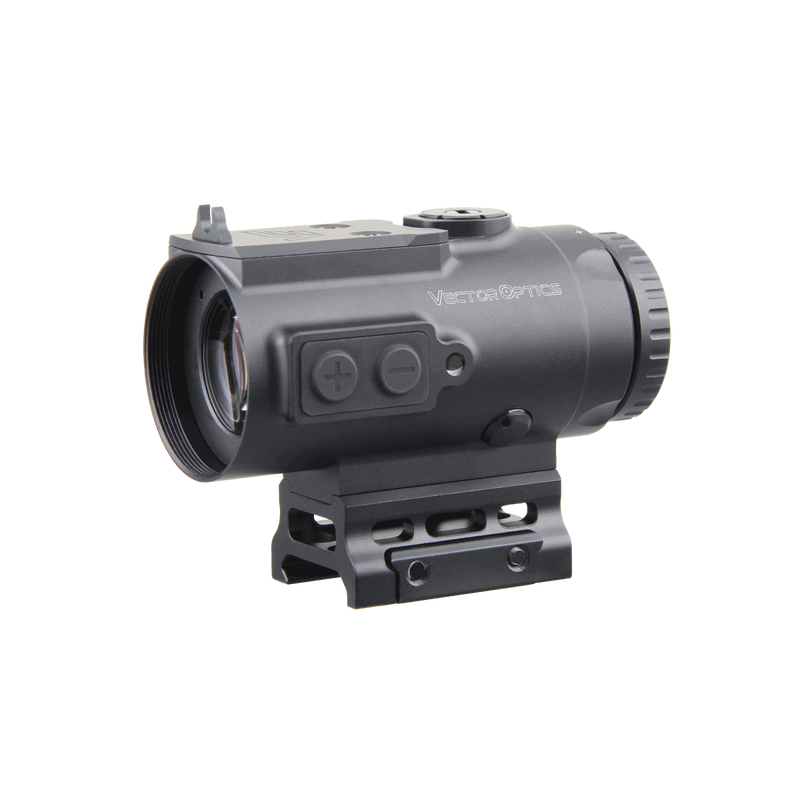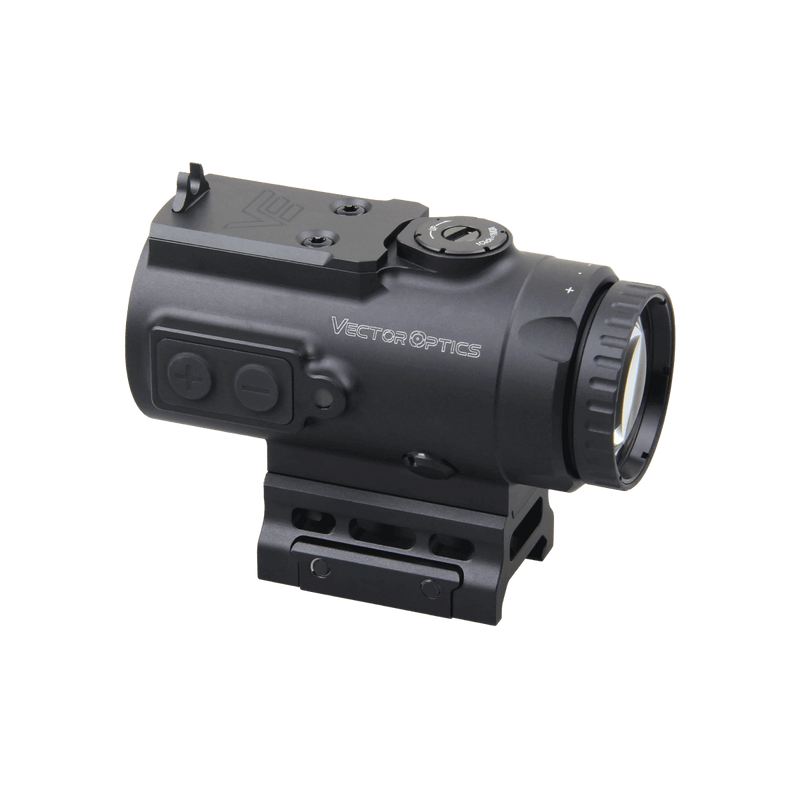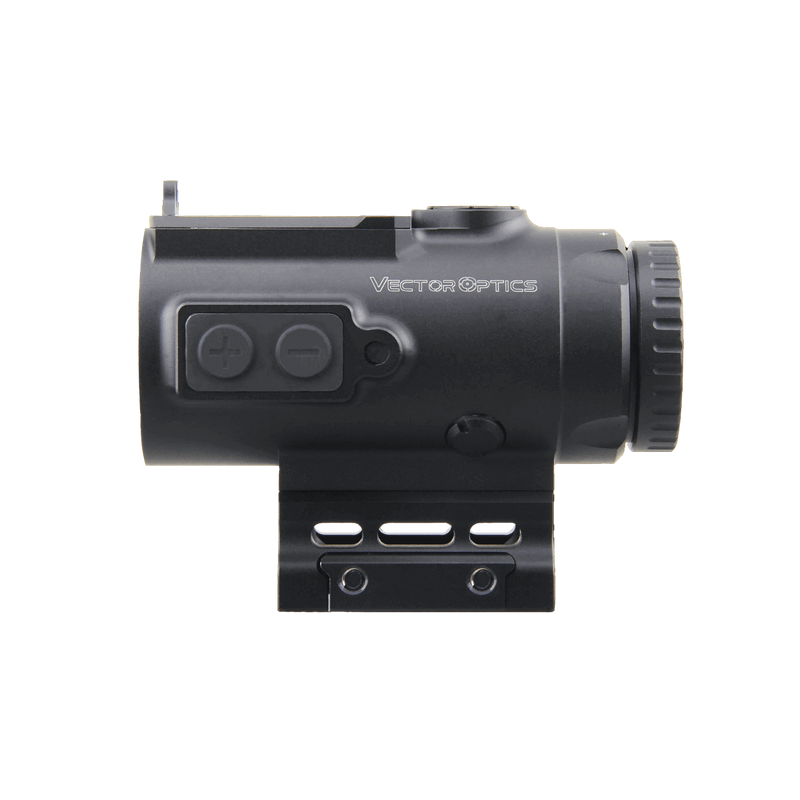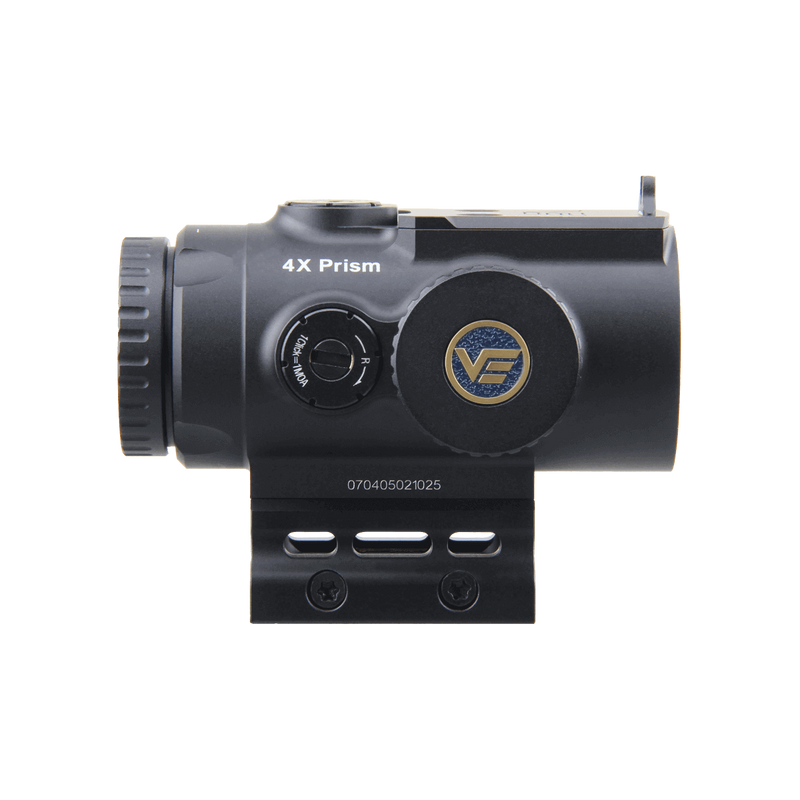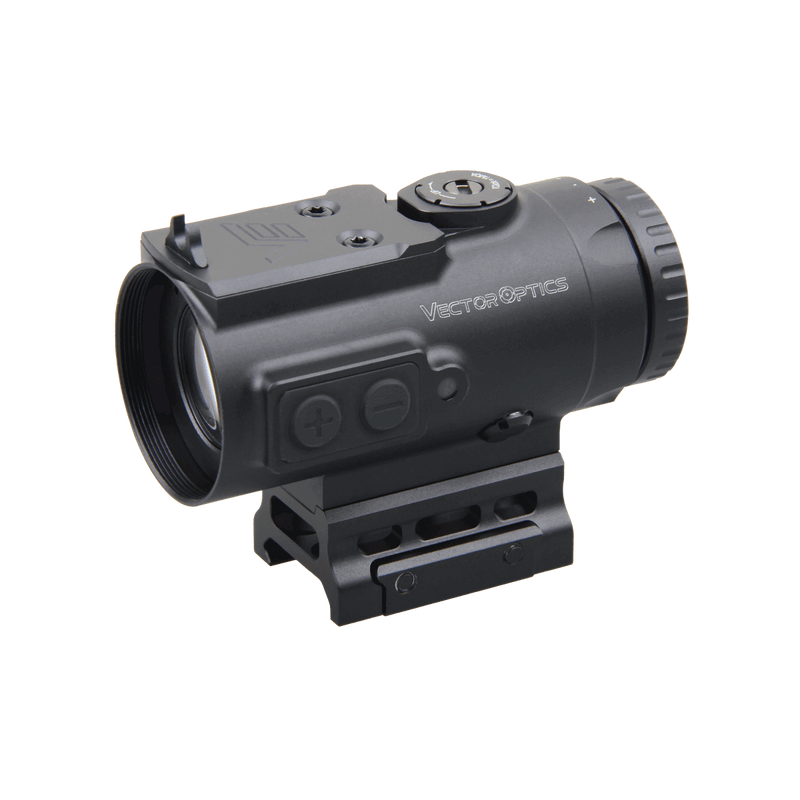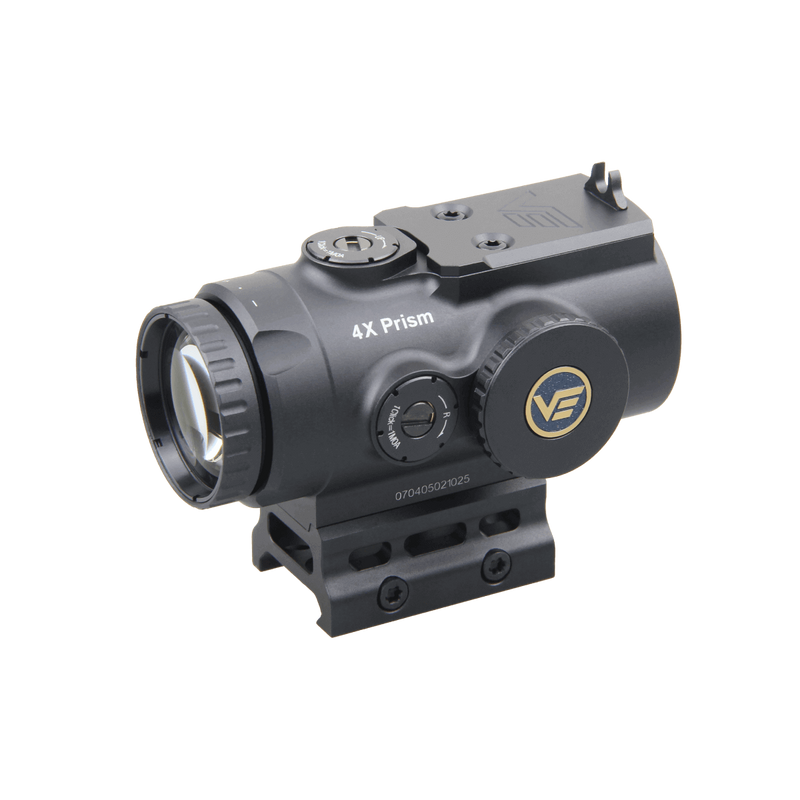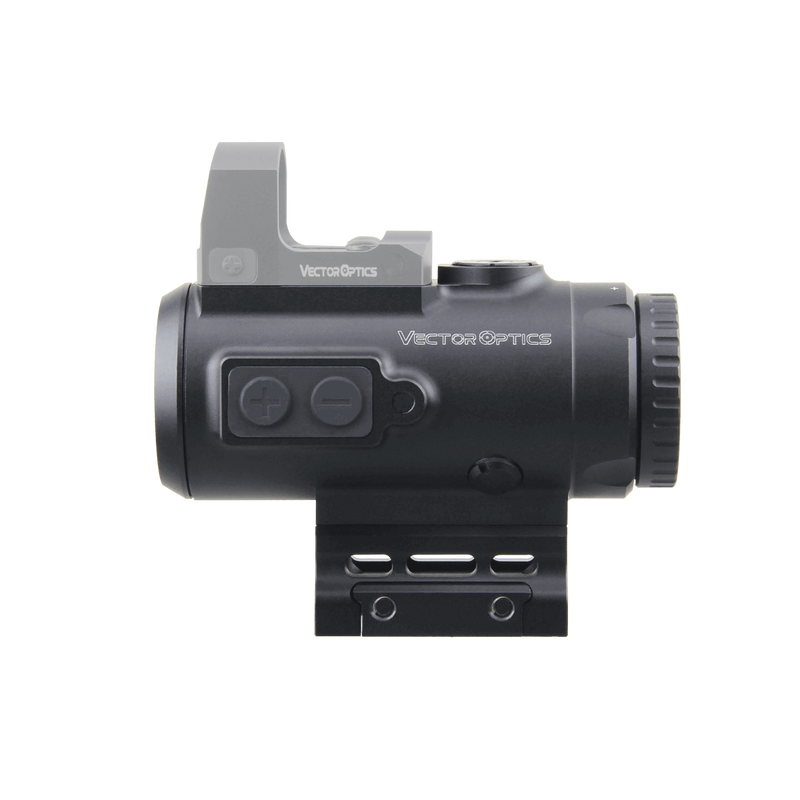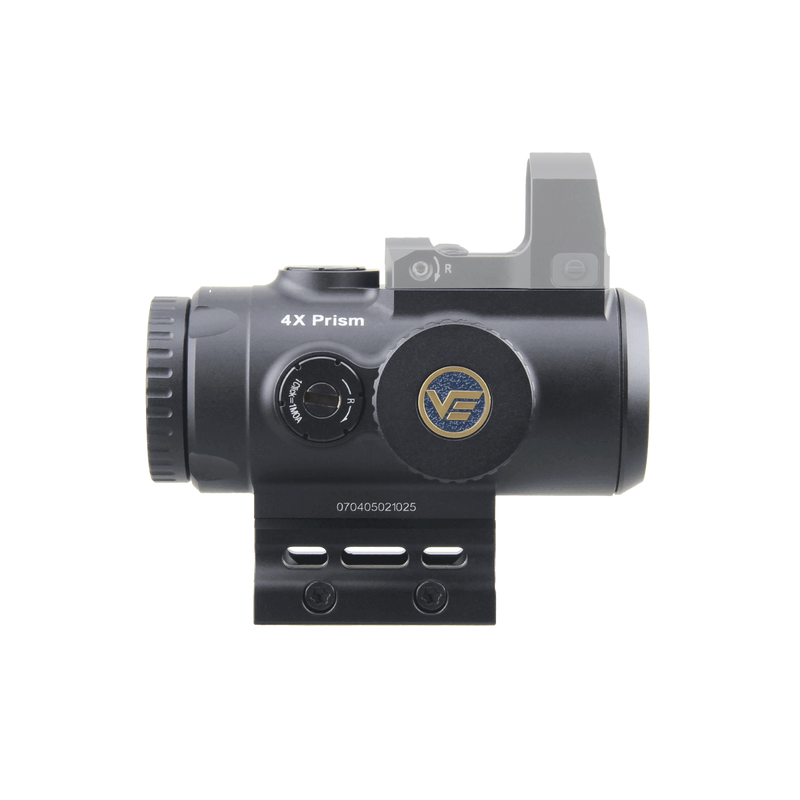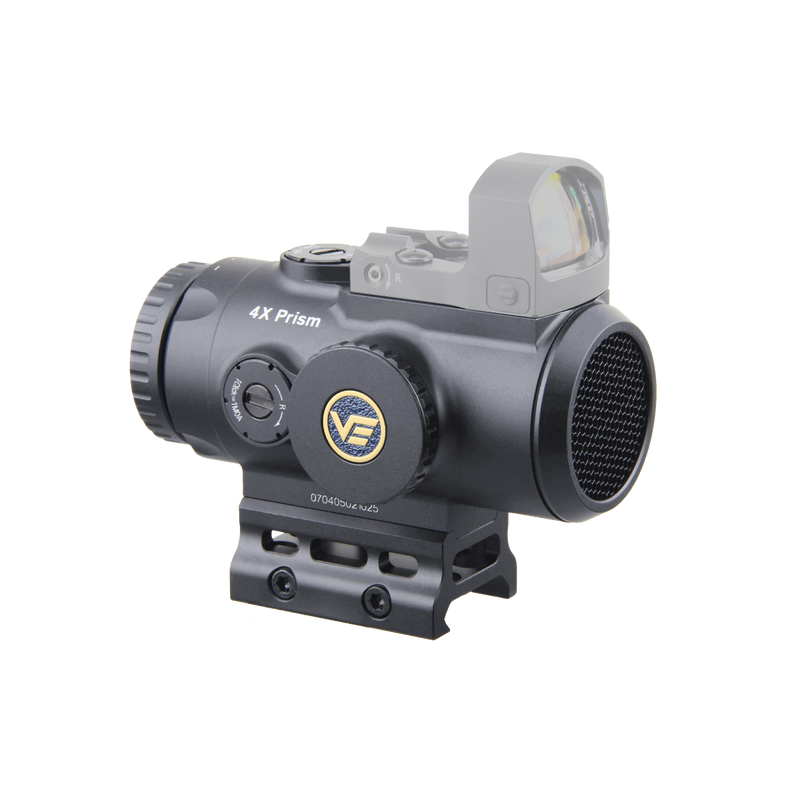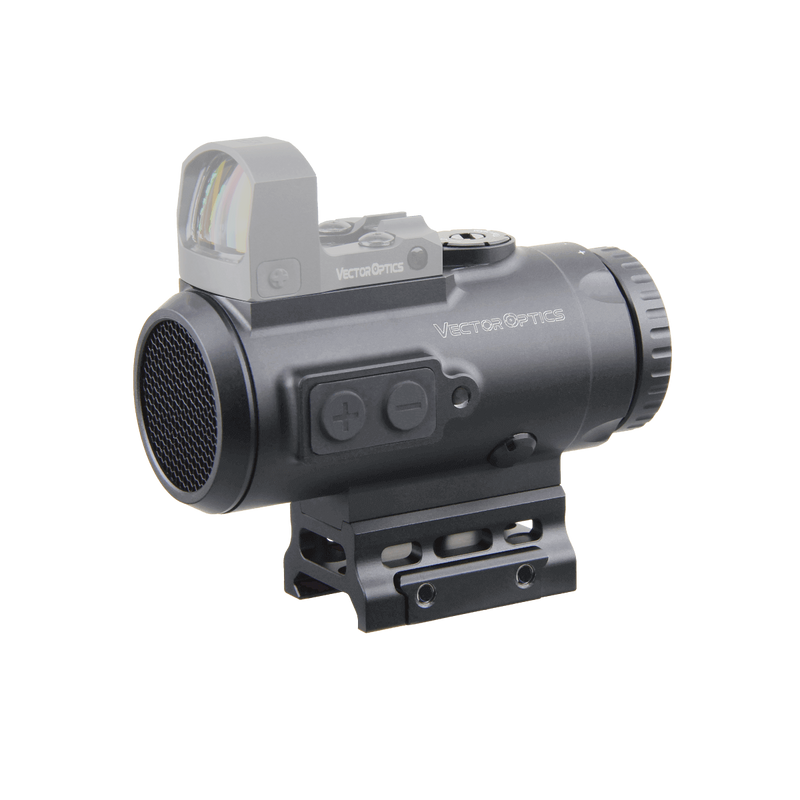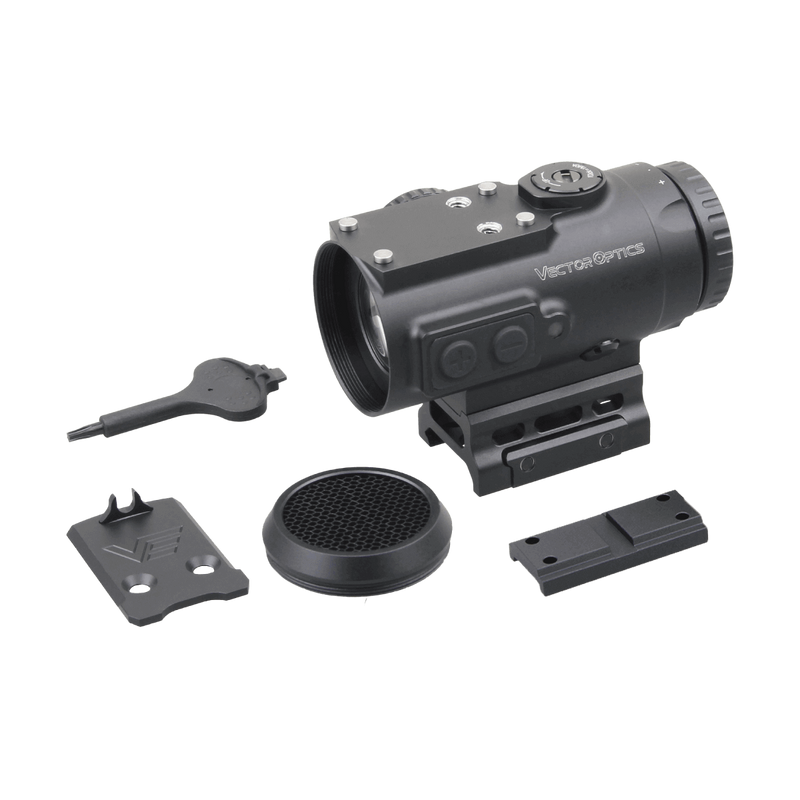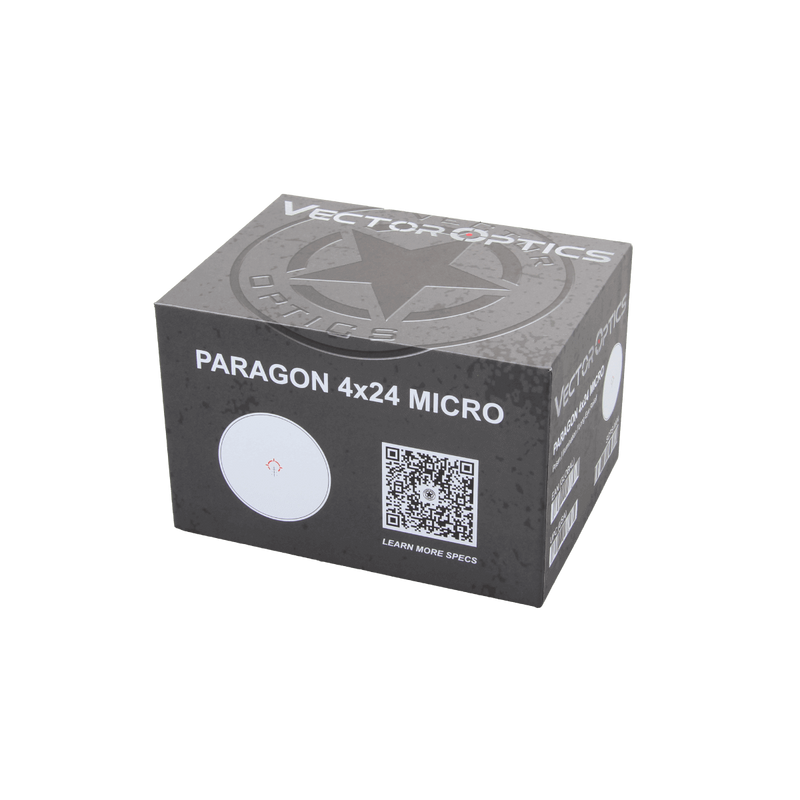 • Crystal Clear Prism Scope With FMC Prism Offers Distortion Free and Edge-to Edge Image,
• 3.0in 76mm Long Eye Relief, 5.5° F.O.V Wider Than Most Other Similar Prism Scopes,
• 10 Levels Illumination Very Bright & Dim (Fit Night Vision), 1MOA Adjustment, Water Proof
• Very Compact CQB Prism Scope 84mm 3.3in Length Featuring .223 5.56x45mm Cartridge
• 1MOA Center Dot w/ Ring Illuminated BDC Reticle Optimize Ultra Fast Shooting Performance
• MAG Footprint Red Dot Sight Platform on the Top (Detachable Plate w/ Front Iron Sight)
• It is really a MUST for your fast target acquisition in close to medium range shooting
 The MAG Footprint Red Dot Sight Platform on the Top would allow you to attach the red dot sight to the top of the scope, giving you the ability to switch between the prismatic scope and the red dot sight as required. This plate is detachable, so you can easily remove the sight when you don't need it and quickly re-attach it when you do. 
 Because the Paragon 4x24 Micro Prismatic is small and lightweight, adding a red dot sight doesn't add much weight and bulk to your setup, ensuring that you can comfortably carry and operate the prismatic sight. It just takes a little practice to switch between the two sights smoothly and efficiently.


Specifications:
Magnification: 4x

Objective Lens: 24mm

Exit Pupil: 6mm

Optical Coating: Fully multi coated

Field of View: 5.5°

Field of View: 9.6m @ 100 meters

Field of View: 28.8ft @ 100 yards

Eye Relief: 67.5mm / 2.65in

Click Value: 1MOA

Elevation Range: >40MOA

Windage Range: >40MOA

Height: 36mm (1.41in) from bottom to center

Length: 81mm / 3.2in

Mount Length: 44mm 1.7in

Weight: 250g / 8.8oz

Reticle: VEPS-MBR etched BDC glass

Parallax Setting: 100 yards

Finish: Black matte

Illumination: 10 levels red

Battery Type: CR2032

Shock proof, IP67 water-proof and fog proof (nitrogen filled)

High quality aluminum alloy in durable black matte finish

Fast focus eyepiece at ocular lens adjustment -2 to 2

Riser mount for 21mm picatinny rail

Detachable top MAG footprint (compatible with RMS footprint) red dot sight platform

Accessories: plastic adjustment wrench, honeycomb sunshade, riser section, hex keys and cleaning cloth etc

Options: Cantilever Picatinny Riser Mount; Red Dot Sight Offset Mount; Picatinny Low Profile Picatinny Mount