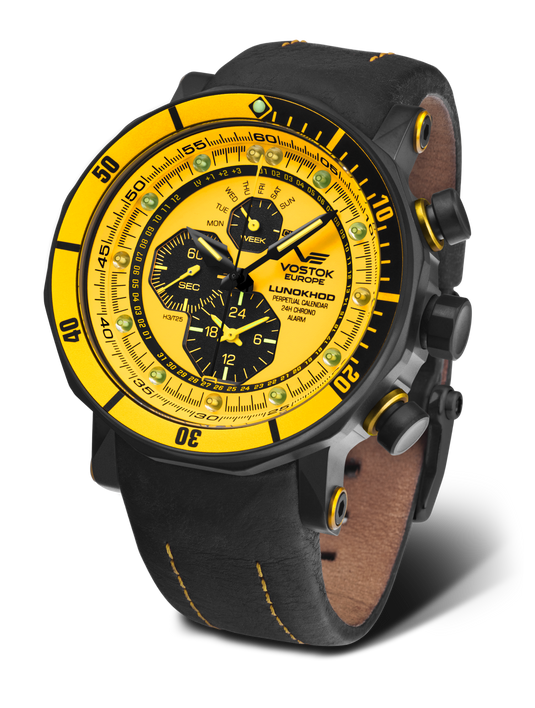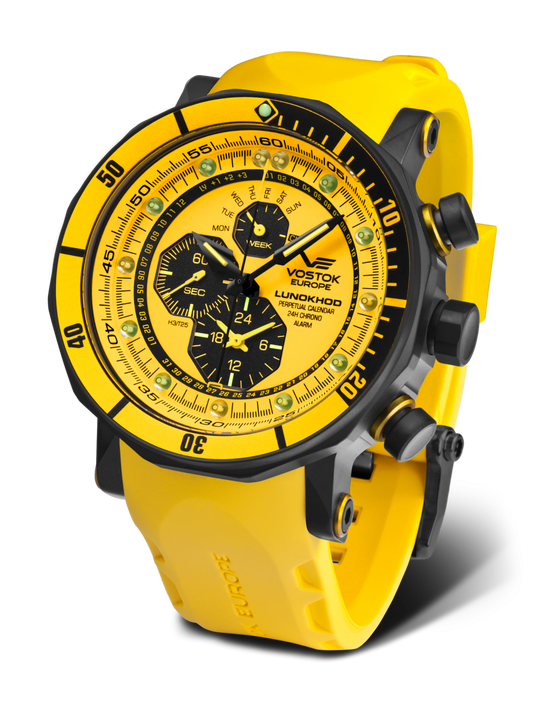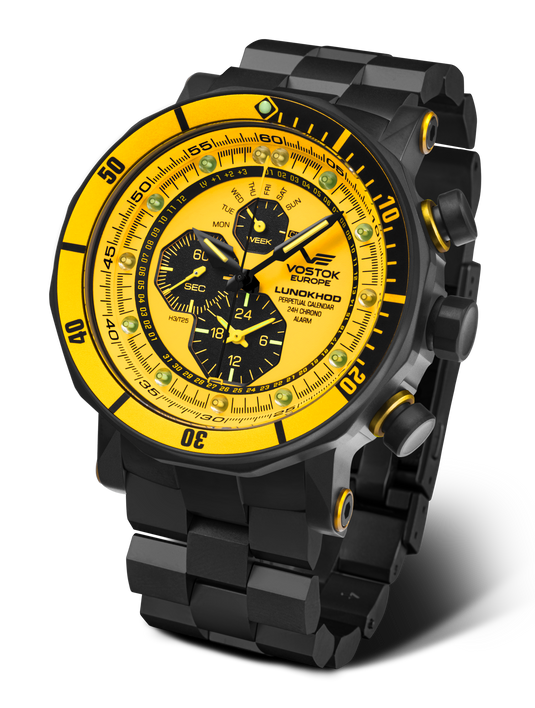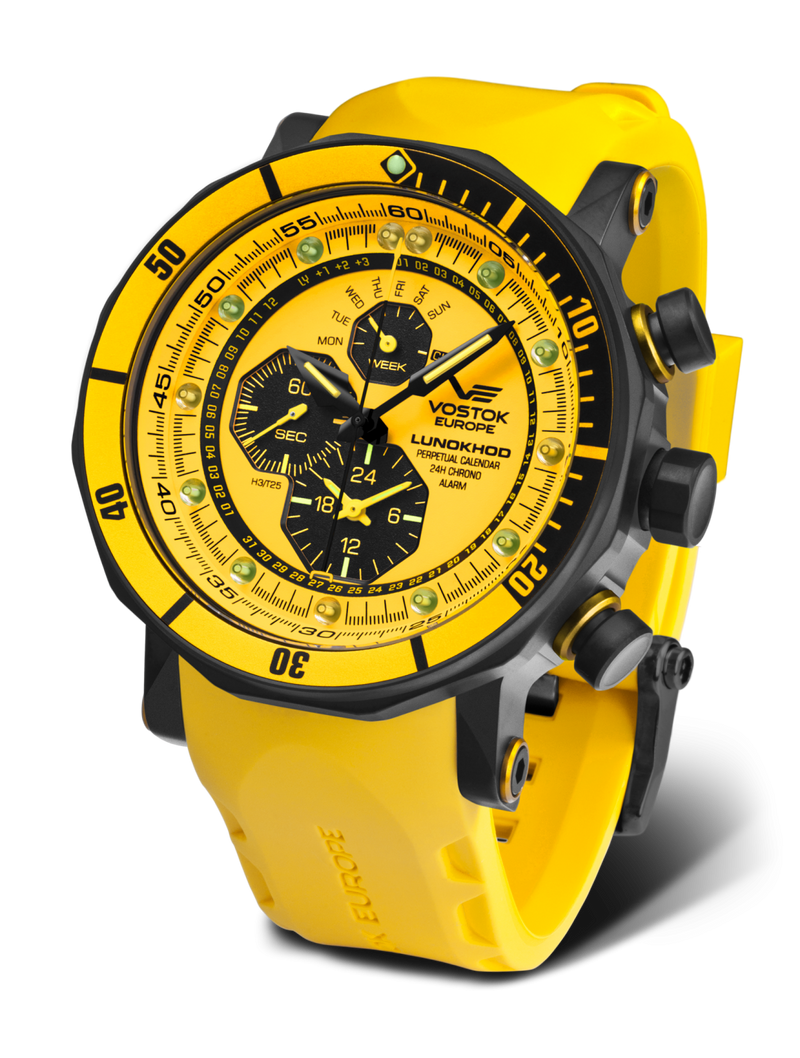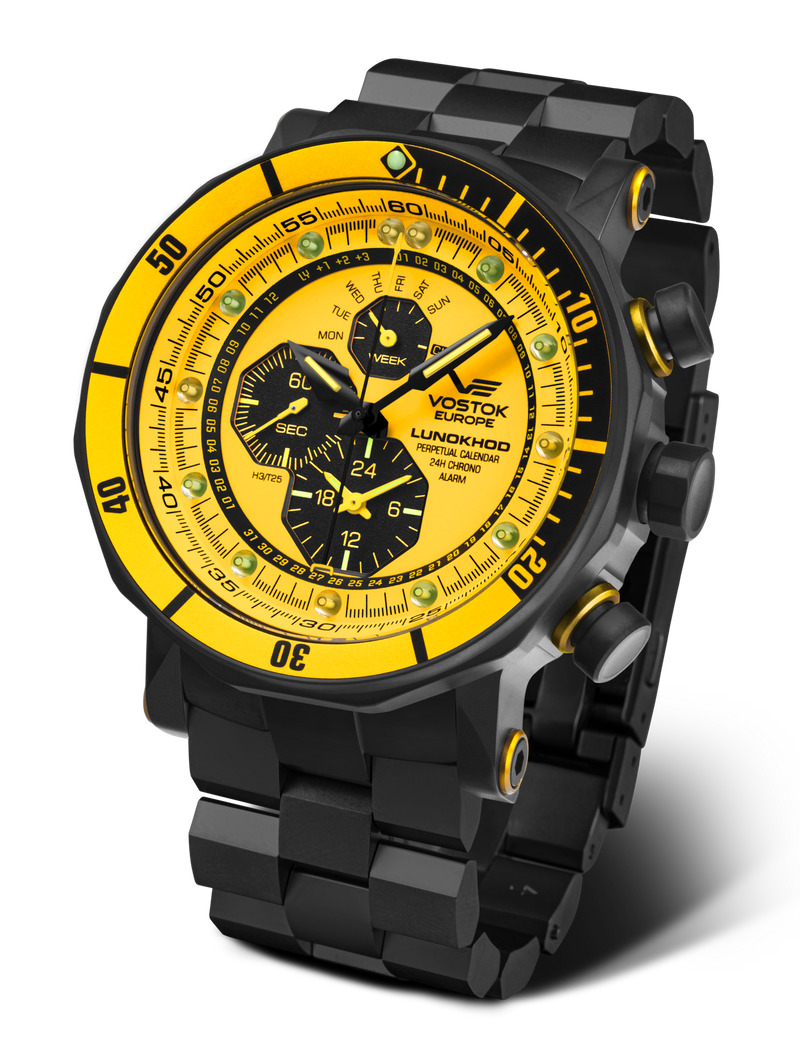 AVAILABLE WITH YELLOW RUBBER, BLACK LEATHER AND BLACK STEEL STRAPS
These watches were designed for using in different extreme activities – from deep diving to space explorations and have the following beneficial features:
A 49 mm stainless steel case, water resistant up to 200 meters.
An automatic helium release valve. It is integrated in the watch case spring-loaded one-way valve activated when the difference between the inner and the outside pressure reaches a critical level. This function is useful for commercial divers operating at great depths using diving bells with breathing gas mix inside.
An enhanced hardened 3.5 mm thick mineral K1 crystal
Variety of functions provides by different available movements – from clear 3-hand automatic and 1hour chrono-watches to complicate Perpetual calendar+24H-chrono+ Sound alarm movements.
Swiss-made tritium tubes mounted vertically of on the dial ring. Such position of tubes provides additionally advanced illumination of the time indication.
Custom leather and silicon straps interchangeable by just one screw driver.
An original construction heavy duty stainless steel buckle
The whole watch set packed into an original VE waterproof and shock-resistant plastic box, which can be used during extreme activities to keep valuable possessions safe.
Size: Ø 49mm x 17,5mm
Movement: S.Epson YM86