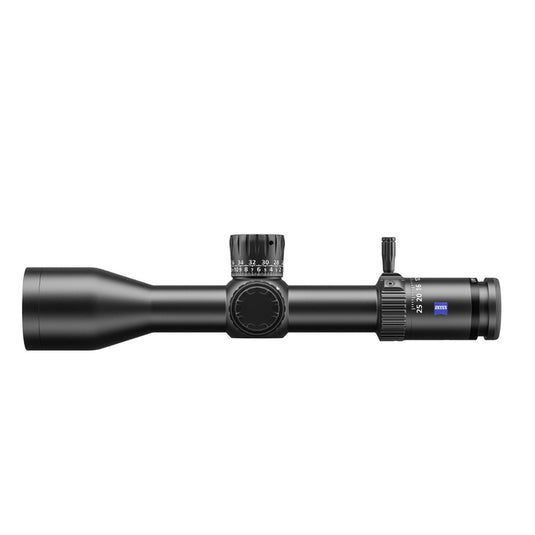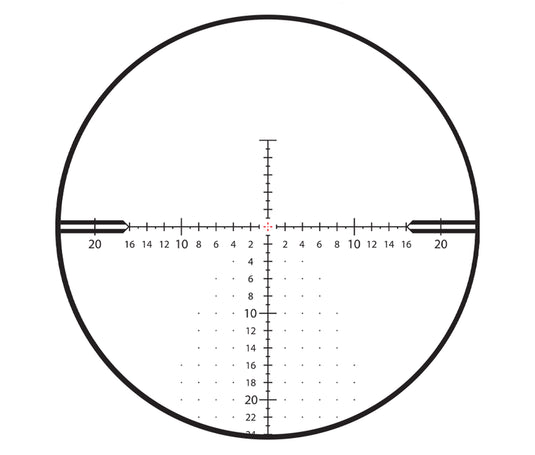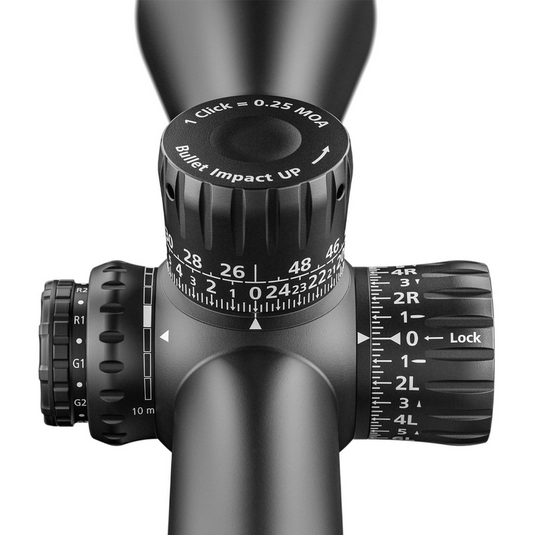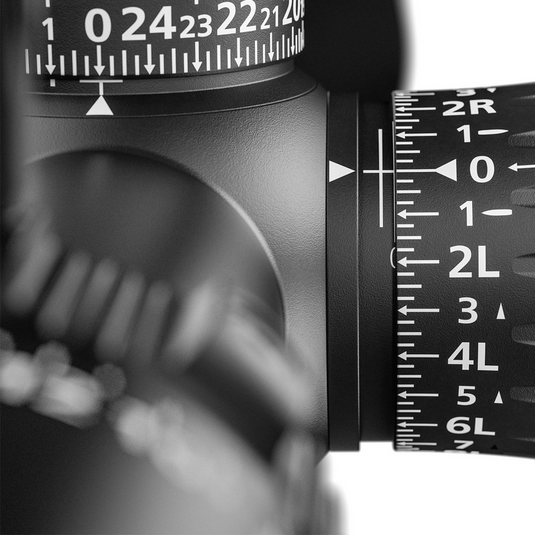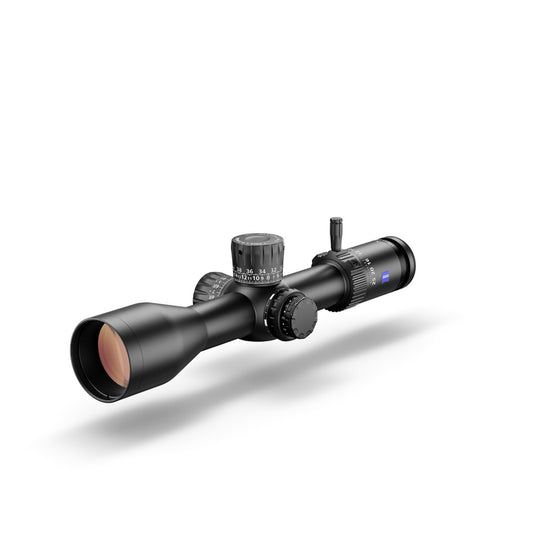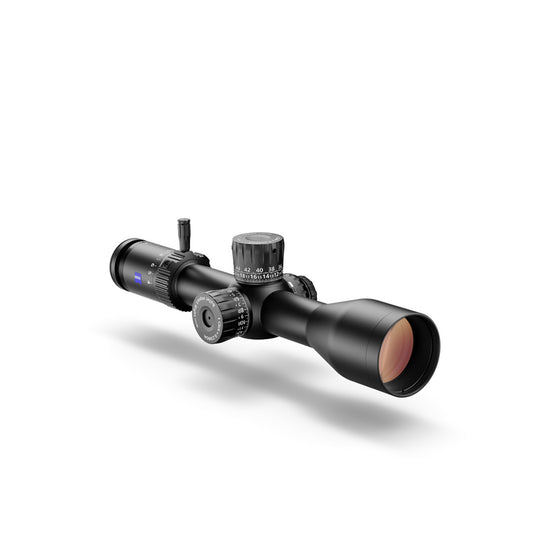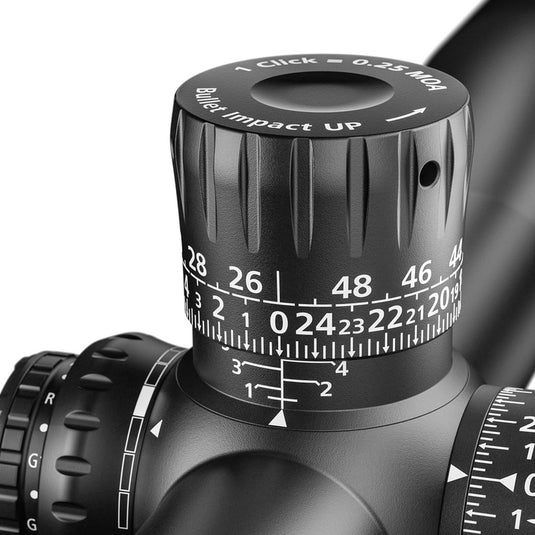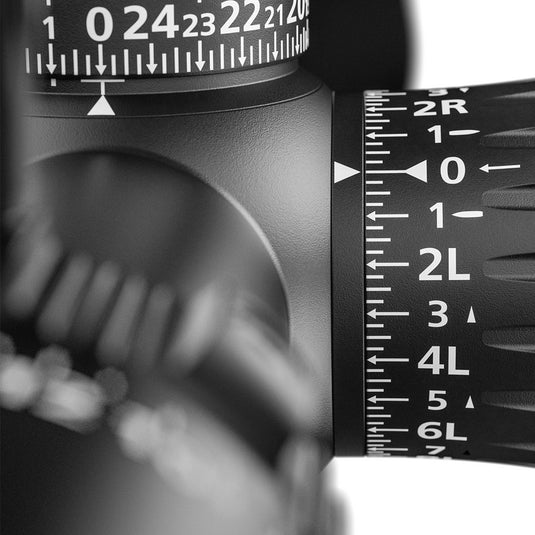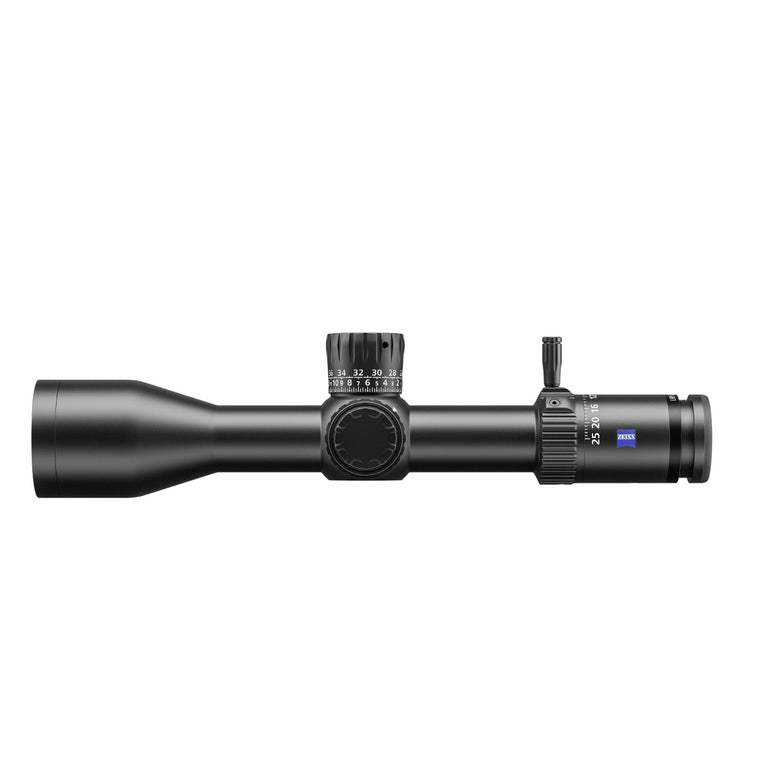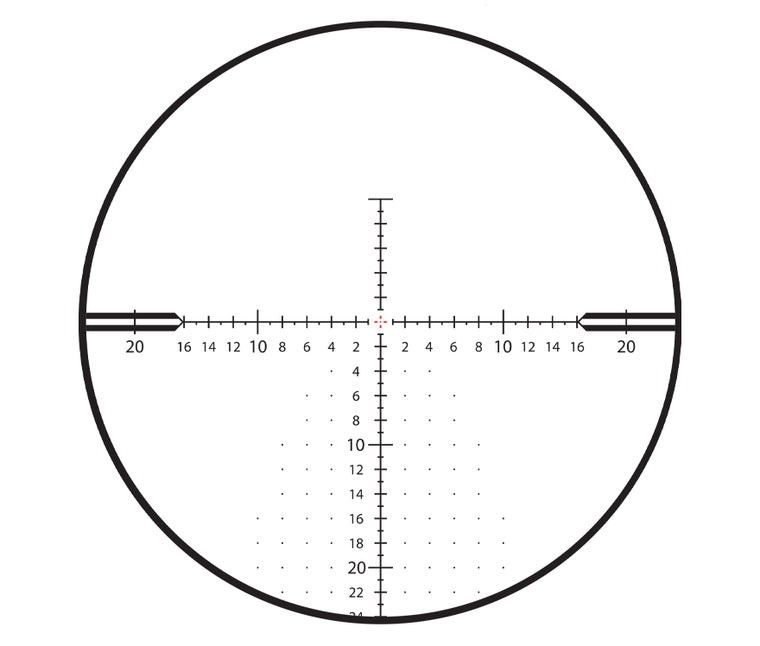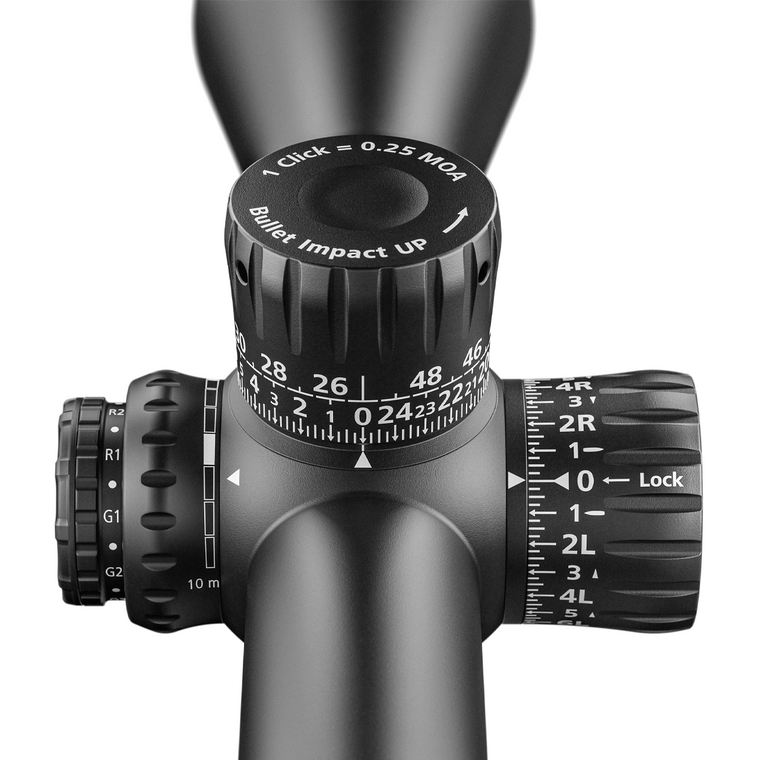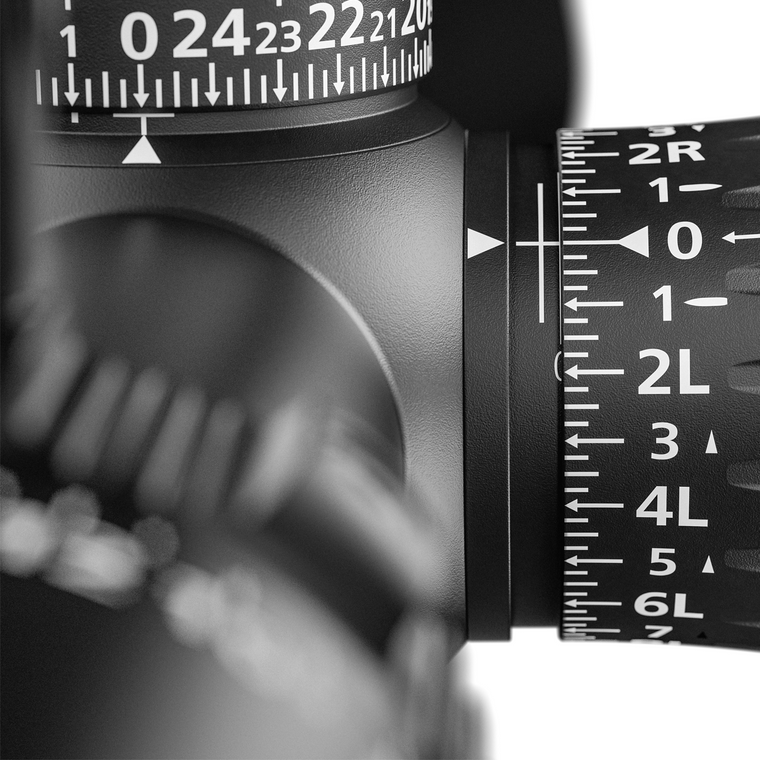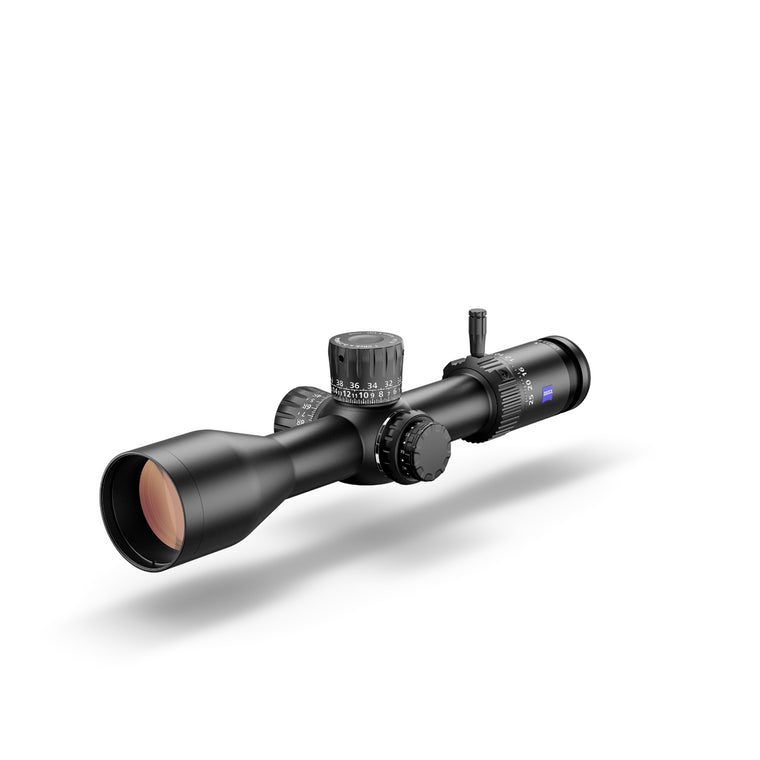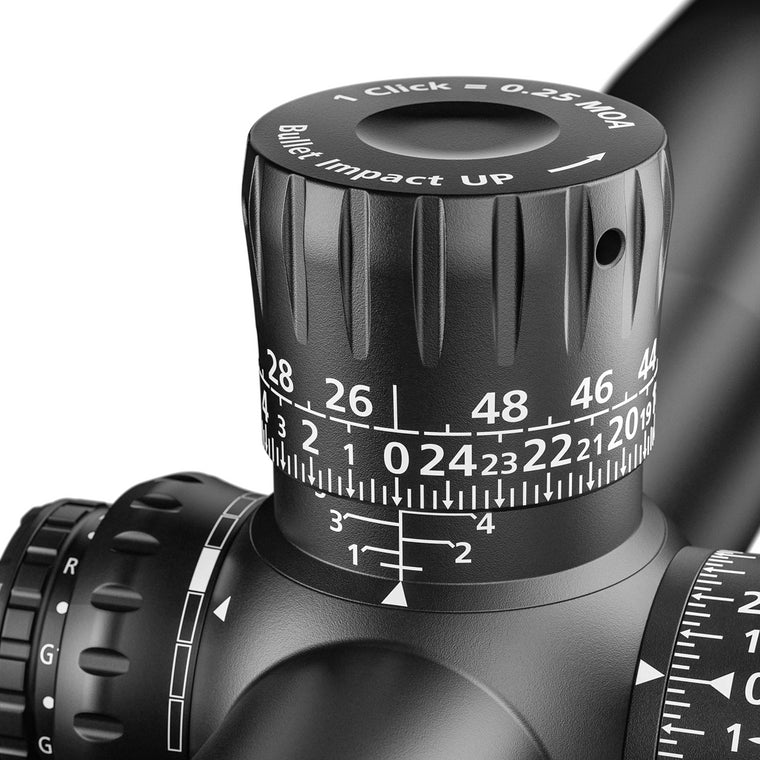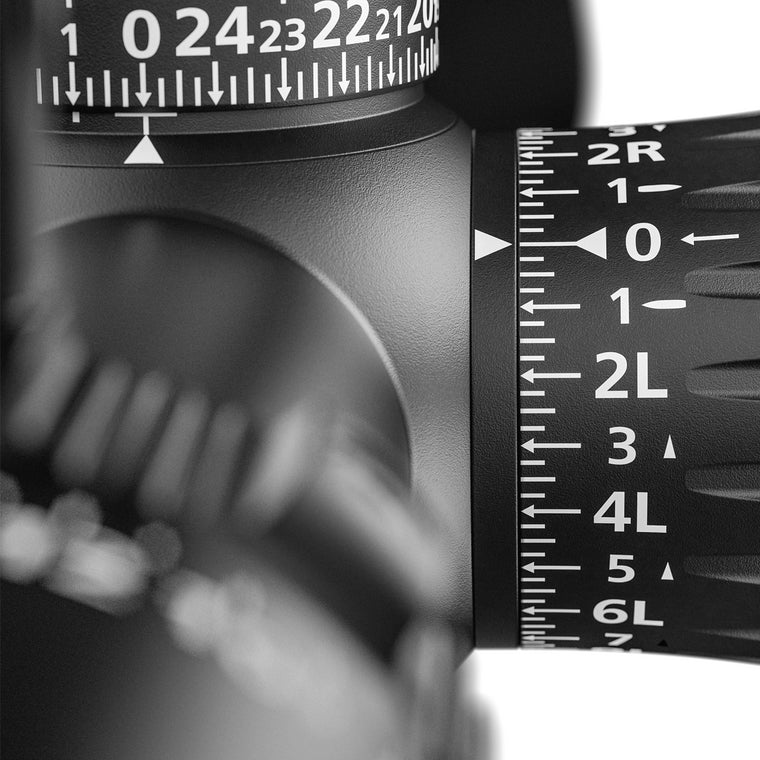 Long-range challenge? Meet the long-range solution.
In the world of long-range rimfire competition, the little 22 LR cartridge is pushed beyond its intended limits. These limits will test every parameter of the riflescope's capability and performance. That's because most scopes don't offer enough total elevation travel.
The solution: ZEISS LRP S3 4-25x50 model, with a staggering 160 MOA or 46.5 MRAD of elevation travel. Tested to withstand 1,500 g-force of shock over multiple impact cycles, the all-new ZEISS LRP S3 is ready for the toughest of competitions.
Are you ready?
Features
Best-in-class Total Elevation Travel:
Side Parallax Adjustments:
Daylight Visible Illuminated Reticle:

Red/Green Illumination.

Digitally controlled, five intensity levels

Auto-off feature

Center-of-reticle illumination

Powered by CR 2032 battery

Compact and Heavy-Duty:

34mm main tube mono-bloc housing

Machined from solid aluminum billet 16

Up to 3mm main tube wall thickness

Matte black, hard-coat anodized finish

Shock tested to 1,500 g-force

Diopter Adjustment:

European-style fast focus

+3/-3 diopter settings

Easy adjustment for corrective vision

Ballistic Stop and External Locking Windage Turrets:

Multi-turn, lifting design with enhanced engraving

0.1 MRAD or 0.25 MOA click value option

One revolution equals 10 MRAD or 25 MOA

Elevation turret – with dual row engraving

Windage turret – locking feature

Smarter First Focal Plane Reticles:

Minute of angle: ZF-MOAi

Etched and chroma structures with highly intuitive designs – with floating center dot

Numerical indicators and reference marks for precise and fast target engagement

Advanced Optical Design:

Extra-Low Dispersion (ED) lens elements

90% light transmission

ZEISS T* (T-Star) multi-layer coating

LotuTec® hydrophobic protective lens coating
ZEISS FFP RETICLE Minute of Angle: ZF-MOAi The ZF-MOAi smart reticle was designed with precision shooting and long-range hunting in mind. This is a great reticle for the most challenging shots in the field and on the range. The clean and clutter-free reticle utilizes hash marks that represent 1 MOA (minute of angle), and even numbers are displayed for fast visual reference. The windage dots below centerline are placed at 2 MOA increments, so that you can easily confirm the wind's influence on the bullet's impact down-range. The floating center point of aim provides a precise hold on the most difficult targets.
Specifications
Magnification: 4x - 25x

Focal Plane: FFP

Tube Diameter: 34mm

Objective Lense Diameter: 50mm

Eye Relief: 3.6 in.

Parallax: 15 yds – ∞

Field of View @ 100 yards: 29.2/4.7ft

Elevation Adjustment Range: 46.5 MRAD / 160 MOA

Windage Adjustment Range: 17.5 MRAD / 60 MOA

Travel Per Rotation: 40.7 MRAD / 140 MOA

Click Value: .1 MRAD / 0.25 MOA

Reticle: ZF-MOAi

Reticle Illumination: Yes

Elevation  Turret: Multi-Turn, Ballistic Stop.

Windage Turret: Multi-Turn ELWT

Length: 13.4 in. (at neutral diopter)

Weight: 36.7 oz.