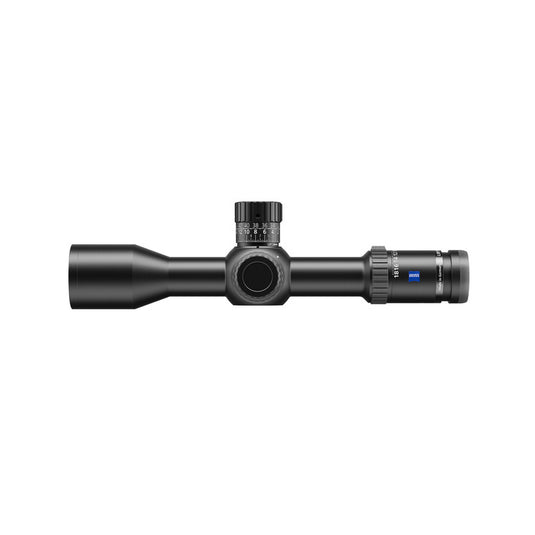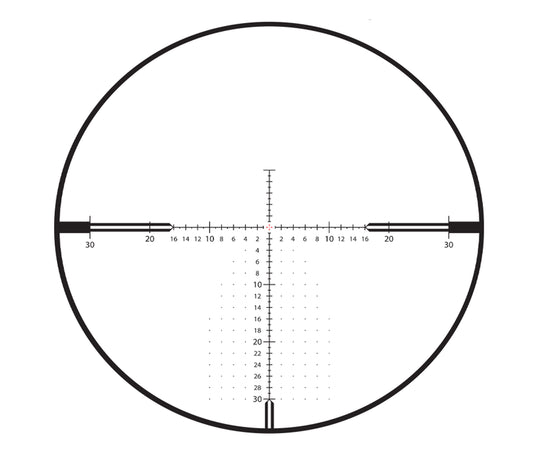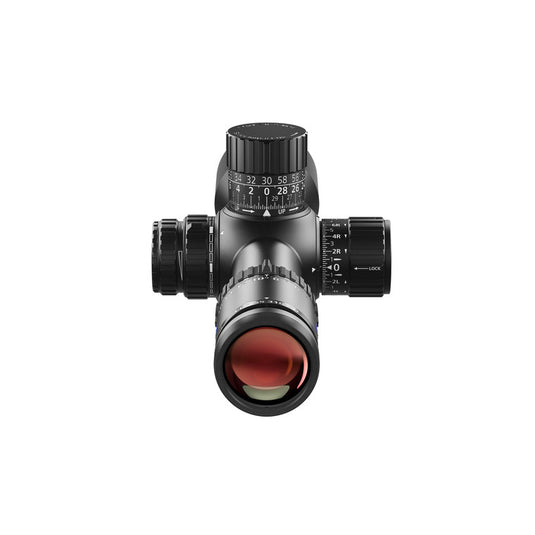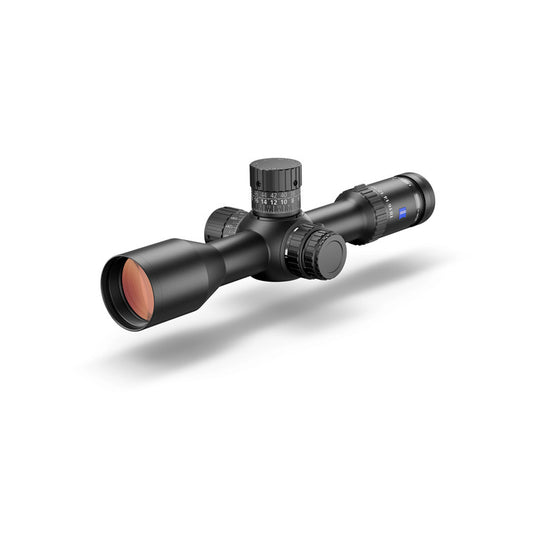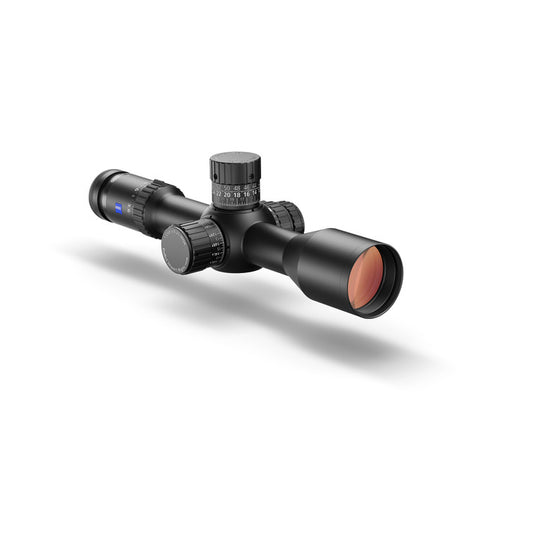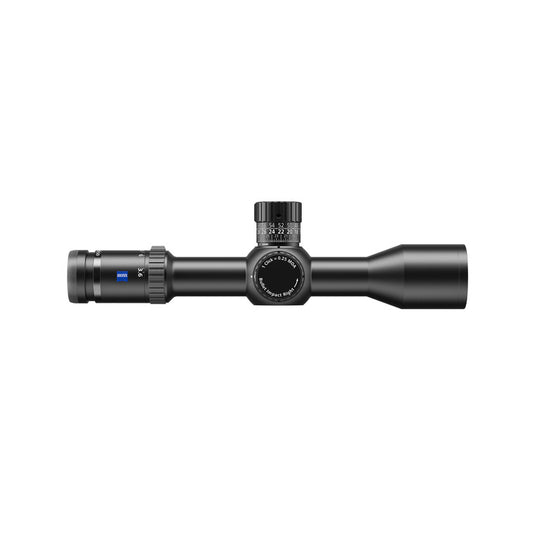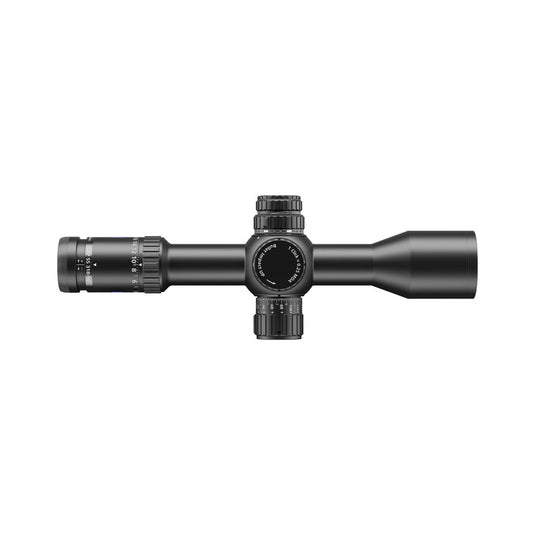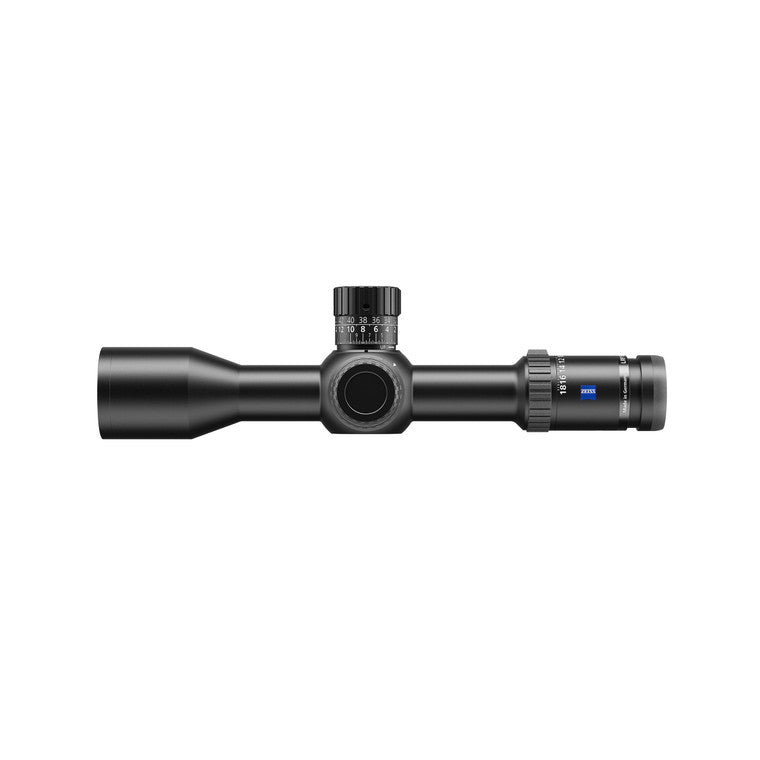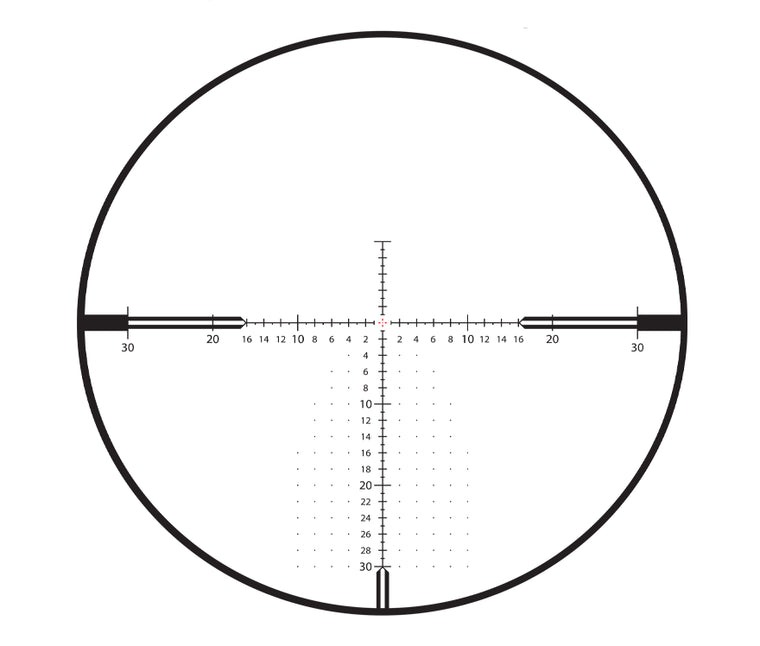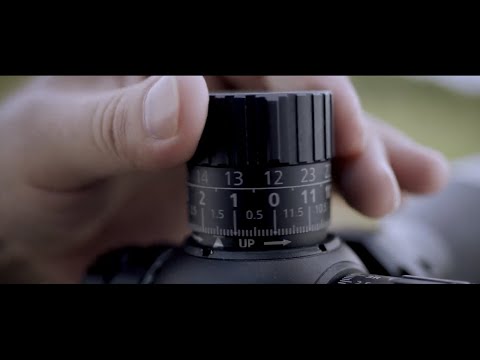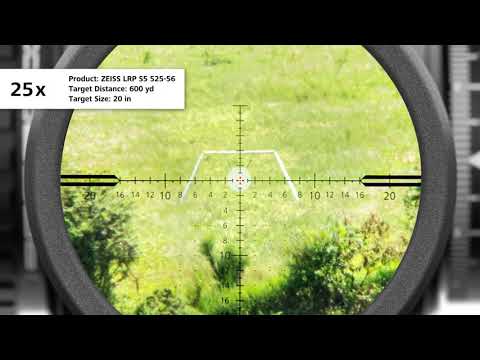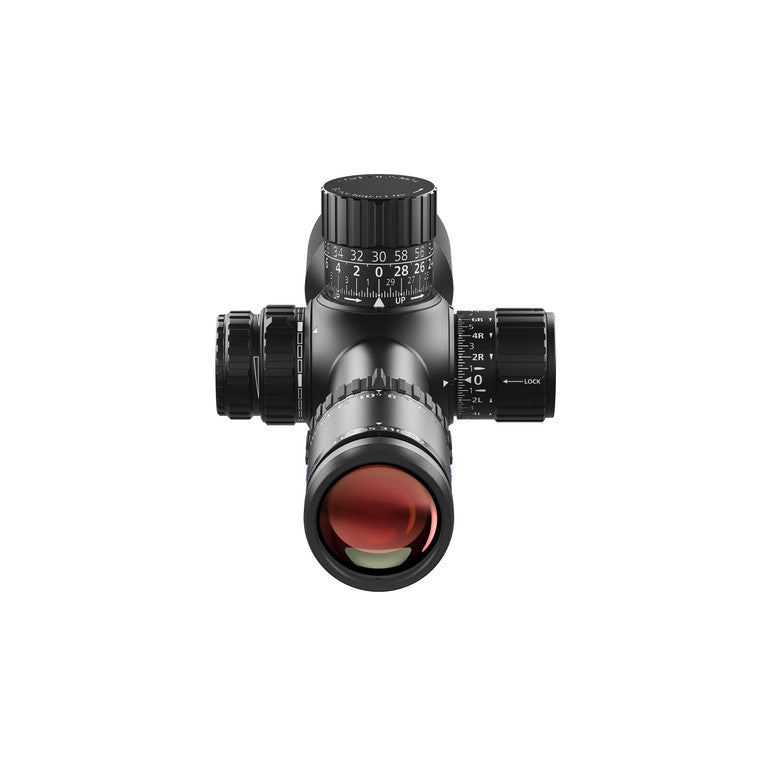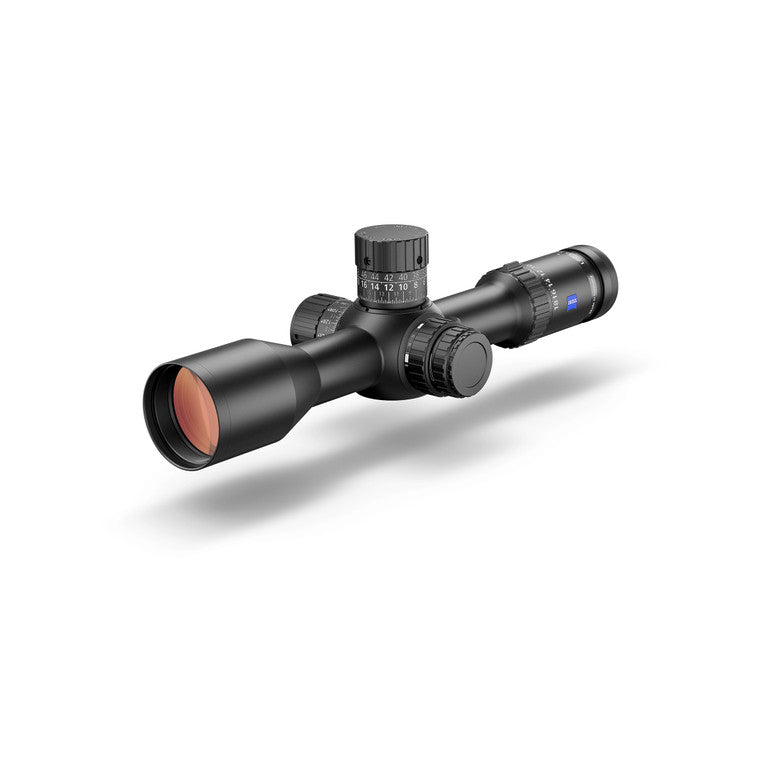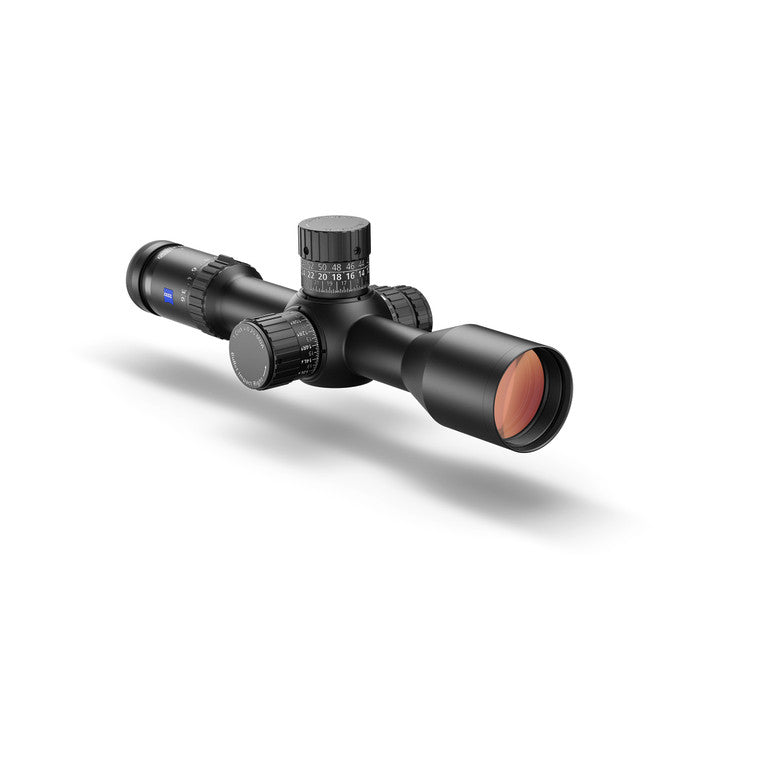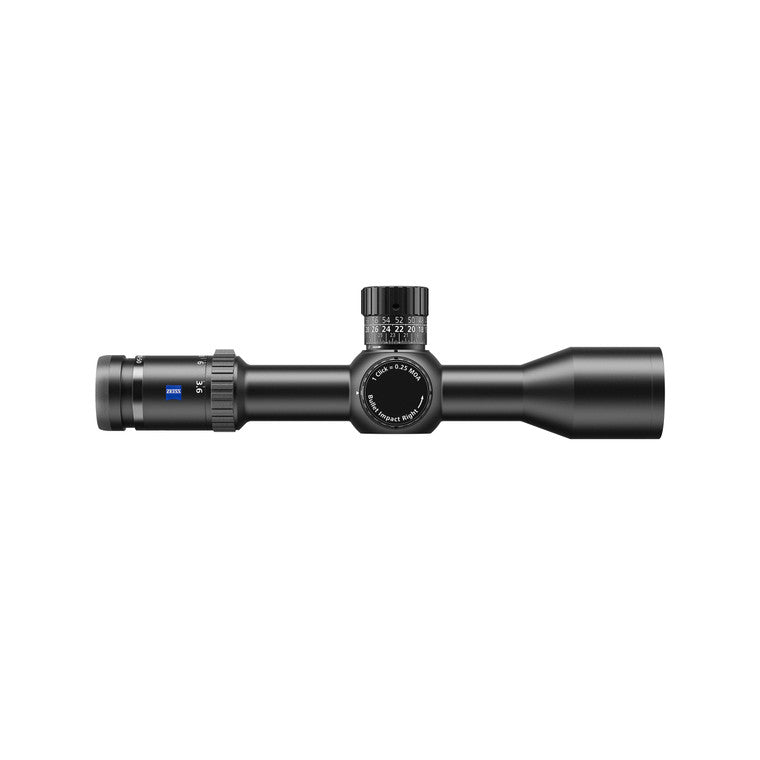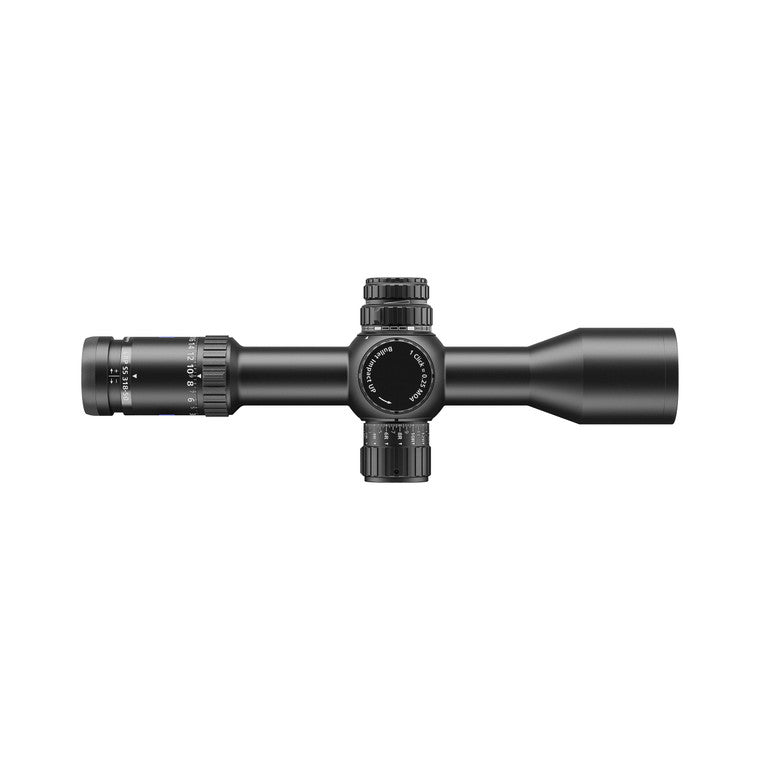 The competition is absolutely fierce in the PRS Pro Series. You are here to win this match – not just compete. To win, you must swiftly identify the target and bullet splash at distances up to 1,500 yards – and beyond. You need a riflescope that provides an image that is bright, with excellent color contrast and razor-sharp resolution. You require a truly daylight visible illuminated reticle. You demand 40 MRAD of elevation adjustment – with Ballistic Stop and an External Locking Windage Turret. Shock tested to 1,500 g-force, the all-new ZEISS LRP S5 first focal plane riflescopes deliver all of this – and lots more.
ZEISS introduces two all-new first focal plane riflescopes to help you dominate the competition and win the match. The ZEISS LRP S5 318-50 and 525-56 models represent the pinnacle of precision riflescopes available today.
Your demands for excellent optics at PRS and NRL competitions are met with the all-new LRP S5. Both models utilize a 34 mm main tube, European-style fastfocus eyepiece, Ballistic Stop elevation turret (with 40.7 MRAD or 140 MOA of total elevation travel), and an external locking windage turret.
The MRAD and MOA smart reticles offer fine-line structures with an open center aiming design, and they are supported with a truly daylight visible reticle illumination system. Other features include side parallax with 25 meters to infinity adjustment range and one of the most rigorously shock tested first focal plane riflescopes available. Experience how you can dominate the competition with the best from ZEISS – the pioneer and leader in optics for 175 years. 
Features
Best-in-class total elevation travel. A massive total elevation travel of 40.7 MRAD or 140 MOA allows the ZEISS LRP S5 to be more capable than your ammunition – and engage targets up to 1,500 yards and beyond out-of-the-box.

Highly repeatable and tactile turrets. Precise adjustments provide you with absolute assurance of making the most accurate shots possible – regardless of distance.

High-performance optics. Premium optical design with SCHOTT glass, fluoride lens elements, and T* (T-Star) coatings allows for optimum target or game identification, resolution of target and maximum light transmission of 90%.

Daylight visible illuminated reticle. Digitally controlled diffractive reticle illumination technology delivers an exceptionally bright point of aim – regardless of the amount of incoming light – allowing you to confirm precise shot placement on target.

Compact and heavy-duty riflescope. Final validation of the design proves the ZEISS LRP S5 riflescopes withstand multiple shock tests of an enormous 1,500 g-force. Design requirements also include initial shock testing of over 800 impact cycles at 1,000 g-force.
ZEISS FFP RETICLE Minute of Angle: ZF-MOAi The ZF-MOAi smart reticle was designed with precision shooting and long-range hunting in mind. This is a great reticle for the most challenging shots in the field and on the range. The clean and clutter-free reticle utilizes hash marks that represent 1 MOA (minute of angle), and even numbers are displayed for fast visual reference. The windage dots below centerline are placed at 2 MOA increments, so that you can easily confirm the wind's influence on the bullet's impact down-range. The floating center point of aim provides a precise hold on the most difficult targets.
Specifications
Magnification: 3.6x - 18x

Focal Plane: First

Effective Lens Diameter - Ocular: 32mm

Effective Lens Diameter - Obj.: 50mm

Eye Relief: 3.5 in

Parallax: 27 yds – ∞

Elevation Adjustment Range: 140 MOA

Windage Adjustment Range: 60 MOA 

Click Value: 0.25 MOA

Reticle: ZF-MOAi

Tube Diameter: 34 mm

Length: 13.5 in.

Weight: 32.8 oz.

Diffractive Reticle Illumination: Digital, variable, angle sensor, auto off