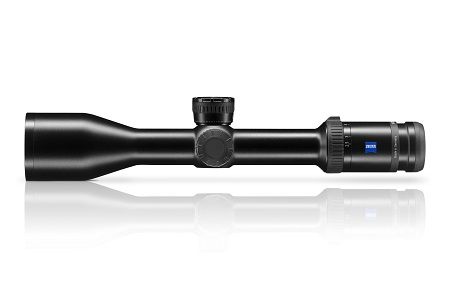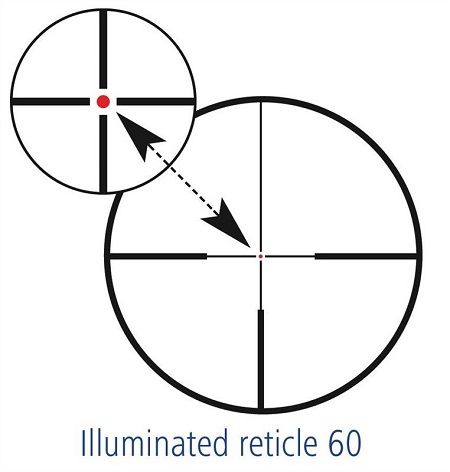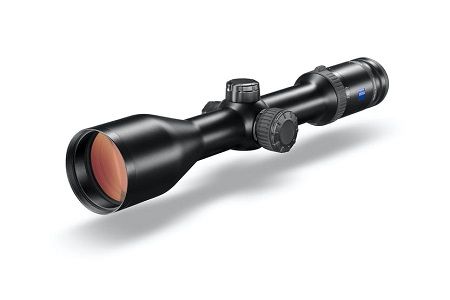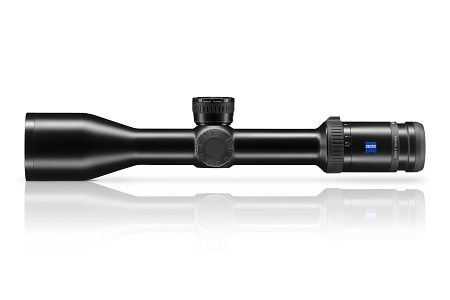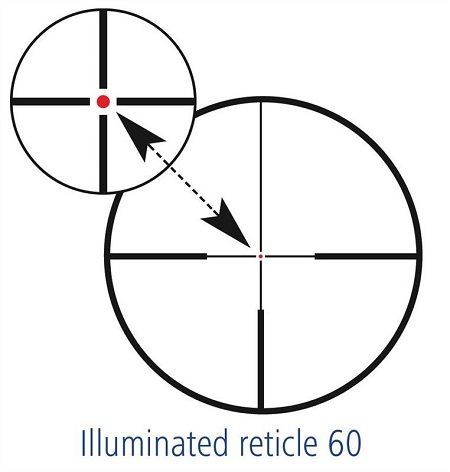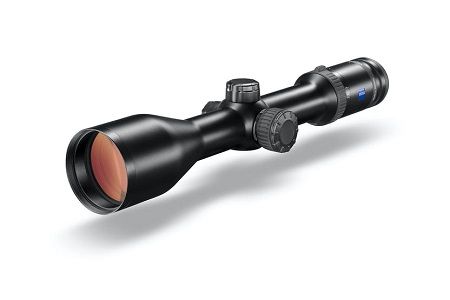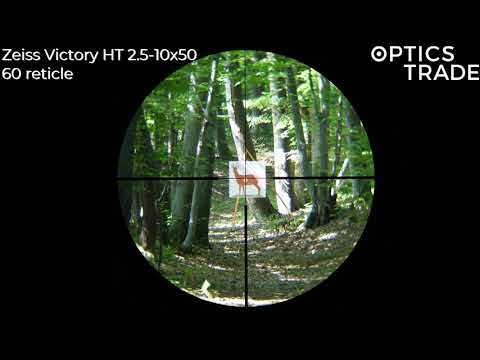 The
Zeiss Victory HT 2.5-10x50 Riflescope - T Illuminated Reticle 60
is the ultimate all-rounder in the HT line for all hunting applications: whether you are shooting in motion or sitting, this riflescope is suitable for any hunting situation. The innovative optical design of the Zeiss Victory HT line really flexes its muscles in the twilight.

Zeiss has always been synonymous for bright, high-contrast optics the company is now setting standards: the Zeiss Victory HT riflescope will go down as the brightest optics in the company's history.

A revolutionary optical design enables them to achieve transmission of 95% and more. This is achieved through the perfect interaction of Schott HT glass and the enhanced Zeiss T multi-coating. The Zeiss Victory HT riflescope enables you to experience hunting in a whole new dimension. On a hunt, you can observe longer and hunt precisely - even late into twilight and at night. Experience cutting-edge optics - with the brightest premium optics from Zeiss.

The Reticle 60 is lighter and finer in looks, this makes it perfect for precision shooting with minimum coverage of the target game. At 12x magnification and a target coverage of just 0.55 cm at 100 m you keep a good overview without losing sight of finer details. The dot can be finely adjusted, which makes it ideal for night-time hunting too.
Features
Lotutec coating and nitrogen filled lens
Multifunction button for advanced illumination control system
Maximum zoom range and flexibility
Perfect in all weather conditions
Water resistance
Specifications
| | |
| --- | --- |
| Magnification | 2.5-10x |
| Effective Lens Diameter | 37.7-50 mm |
| Exit Pupil Diameter | 15-5 mm |
| Twilight Factor | 7.1-22.4 |
| Field of View At 100 m (yds) | 14.8-4.1 m |
| Objective Viewing Angle, Real | 8.5 Degree -2.3 Degree |
| Eye Relief | 90 mm |
| Parallax Free | 100 m |
| Vertical Adjustment Range At 100 m | 140 cm |
| Lateral Adjustment Range At 100 m | 140 cm |
| Adjustment Per Click At 100 m | 1 cm |
| Centre Tube Diameter | 30 mm |
| Eyepiece Tube Diameter | 42 mm |
| Objective Tube Diameter | 56 mm |